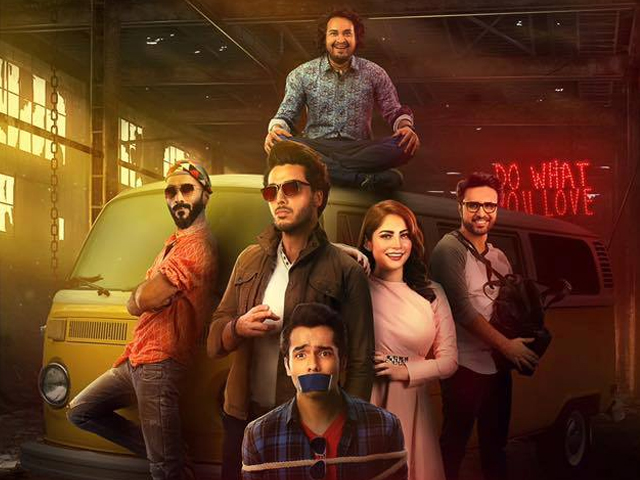 ---
Mohsin Ali's Chupan Chupai tackles unemployment with a comical kick, as the trailer leaves viewers in laughing fits
Mohsin Ali has generated high expectations amongst viewers when displaying creativity and situational comedy on screen
---
Pakistani cinema, since its true revival in recent years, has recently begun producing films that highlight societal issues – a true indication that an industry is blossoming. Such issues are being written, discussed and filmed in different ways, but it remains tough for filmmakers to create movies that both, tackle serious subject matters, while also remaining satirical and comedic, in order to be appealing to audiences who are looking for a good time.  

Chupan Chupai, directed by Mohsin Ali, is one upcoming piece of work which tackles serious issues like unemployment in a comical and relatable manner. The trailer starts with the line,

"Meray pass ek idea hai…hum bheek maangtey hain!"

(I have an idea…let's beg for money!)

The group of five misfits, who are the main characters, are poor and seemingly unemployed – a problem they try to fix by kidnapping the son of a rich minister and blackmailing him for money. The movie, which is said to be a remake of a 2013 Tamil movie, Soodhu Kavvum, seems to have the right proportion of action, drama, comedy and romance in it.




What makes Chupan Chupai stand out is the on-screen debut of Ahsan Khan with Neelum Muneer.

Khan, who is now one of the top actors in the industry, has amazing chemistry with Muneer, as the duo seem to sizzle in the trailer. Muneer, who is a stunning actress, plays the part of a glamorous diva perfectly, resembling a Bollywood actress from a catchy "item" song.




Apart from the two protagonists, this star-studded package includes young and talented actors like Wajdaan Shah, Adnan Jaffar, Rehan Sheikh and Faizan Khawaja.

Veteran actors, Talat Hussain and Sakina Samo, will also be seen playing leading roles in the film, with the former playing the minister who wants to get his son back without paying a dime to the kidnappers.




Ali, who has previously received an overwhelmingly positive response for his work as a writer for Wrong Number, is making his directorial debut with Chupan Chupai, produced by Ray Khan and Zayed. As a graduate of the National Academy of Performing Arts (NAPA), Ali has generated high expectations amongst viewers when it comes to displaying creativity and situational comedy on screen.

The trailer, which is a compilation of some of the funniest scenes of the movie, is sure to make audiences roll with laughter in the cinemas. Overall, it promises an entertaining watch that will hopefully be our money's worth!




Chupan Chupai is undoubtedly an action-packed comedy, and will release on December 29, 2017, definitely giving us something to look forward to this new year!

All Photos: Screenshots
Facebook Conversations
COMMENTS
Comments are moderated and generally will be posted if they are on-topic and not abusive.
For more information, please see our Comments FAQ