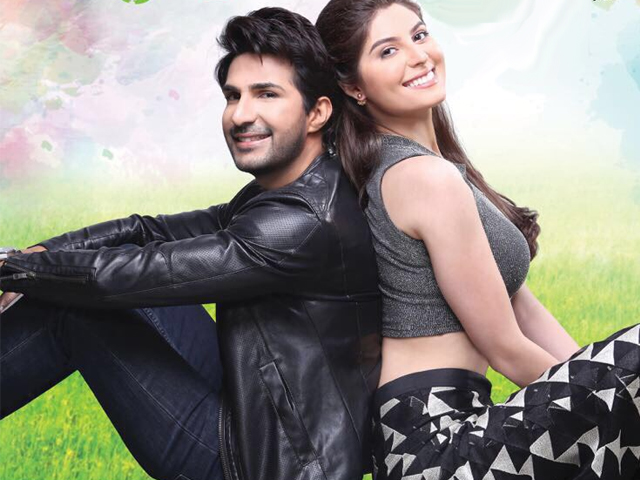 ---
With its fresh talent and catchy music, Maan Jao Naa seems like a complete entertainment package
With stellar performances & electrifying dances, the rom-com looks like a roller coaster ride of joy, sorrow & drama.
---
In the last decade or so, we have seen Pakistani cinema seemingly thriving, with TV actors shifting to the larger screen, and directors and producers experimenting with new and innovative ideas as well. Moviegoers are buzzing about at the moment as Aabis Raza's upcoming Maan Jao Na, which, based on its recently released trailer at least, looks dynamic and diverse in terms of its talent, cinematography and music.  

What caught my attention was that a lot of new faces were seen in the movie, with some of the cast being known for their comic roles in our TV dramas. The most talked about factor, however, is the glamorous German-born Pakistani model Naaz Norouzi, who plays Rania, and her chemistry with Adeel Chaudhry, who plays Faris.

Rania seems like a carefree girl who doesn't believe in marriage as an institution that can last. Faris, on the other hand, is a very optimistic and friendly guy who values traditional relationships.




Not unexpectedly, the twist of the story comes when Faris falls in love with Rania, one of his best friends; however, Rania only considers Faris as her good friend and nothing more. Faris is reluctant to reveal the truth in fear of losing his friendship with Rania, and this fear is what motivates the rest of the story.




Moreover, also in their group of friends are Hajra Yamin and Ayaz Samoo, and the group looks like any quintessential close-knitted group of college friends who have a lot of fun together.

The plot of the film is quite relatable from the youth's perspective, as it focuses on the fun campus life, friendships, insecurities, emotional attachments, and all the little moments of joy that go along with it.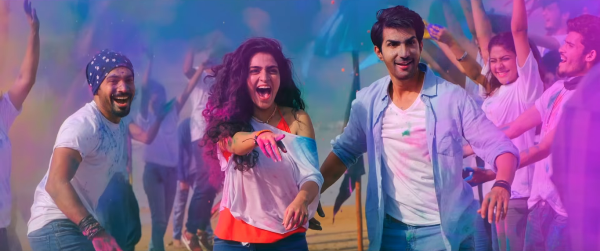 Norouzi is a valued addition, not just in this movie but to the Pakistani film industry, as she is said to be a multi-lingual and multi-talented person. Not only can she speak German, Farsi, Urdu, English and French, she has learnt dancing and plays football as a hobby as well. It seems like she was born to be a star, with doing films and living a life of glamour being her childhood dream, and with Maan Jao Na, it is all finally coming true for her.

Another interesting fact regarding the cast is that the stunts are real and performed by Adeel Chaudhry himself. Renowned as a musician and an actor, the actor accepted the challenge to perform all the stunts himself, from riding a Harley Davidson to swimming in the deep sea. Whoa!

Written by Asma Nabeel and Ahsan Raza Firdousi, the movie is shot in my very own beloved city of lights, Karachi, with some parts being shot in Skardu as well.




The performances seem stellar while the dance moves are electrifying, especially after the remix of Bijli Bhari Hay Meray Ang Ang Mai. Not only is the song a treat for the eyes, but the melody is so catchy that you will keep listening to it on repeat and just might become the new mehndi song!




The rom-com looks like a roller coaster ride of joy, sorrow and drama, and has all the ingredients to pull crowds to the theatres in February. Overall, Maan Jao Na seems like a complete entertainment package that will surely double the joys of Valentine's Day and ensure that love is in the air! The film is scheduled to release on February 2, 2018.

All photos: Screenshots
Facebook Conversations
COMMENTS (4)
Comments are moderated and generally will be posted if they are on-topic and not abusive.
For more information, please see our Comments FAQ