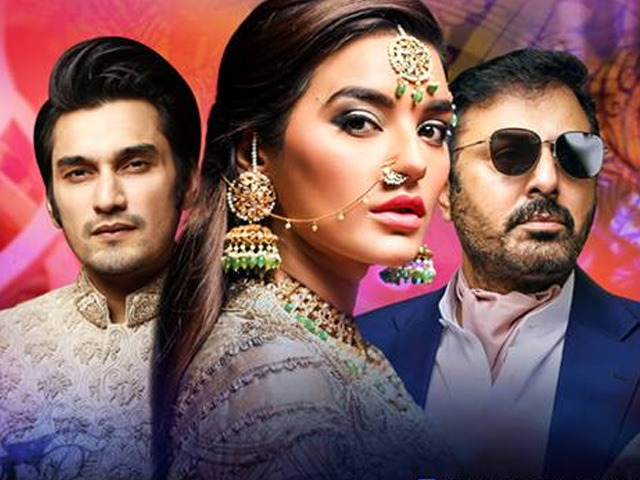 ---
Shayyad: Will society accept an older woman marrying a younger man?
While such relationships are prevalent, they are largely absent from our TV shows & movies, making Shayyad stand out.
---
Original soundtrack, lavish wardrobe, exotic locations and a popular cast – these are all a few ways the industry has tried to excite the audience and create hype for dramas and biopics in recent times, and Uzair Jaswal's appearance in the new drama serial, Shayyad, is no different.

The first episode of Shayyad aired on November 4th, and the serial telecasts every Saturday. After only two episodes, it has already won the hearts of its viewers through its engaging and poetic narration.

The serial begins with a chapter called Pehla Hissa–Mohabbat.



We are introduced to the characters and their lives with some classy shots of a historic haveli, where Saad (Jaswal) and Umme Hani (Sadia Khan) grew up and shared some of the most precious moments of their lives. They spent the golden era of their lives, their childhood, together, creating some ever-lasting memories.

The first episode reveals that Hani loses her parents when she is young, and Saad's parents take her in and raise her as their own. Hani is five years older than Saad but the two share a very strong bond. The story turns interesting when Saad tries to reveal his true feelings, yet Hani turns him down because she considers him immature and childish. While Hani had always cared for Saad because she was older than him, Saad, on the other hand, appeared to be completely under her love spell. He obeys her and seems willing to do anything to please her.




This becomes evident when Saad refuses his parents decision for him to go and acquire higher studies in Lahore so he can become an engineer, but upon Hani's assistance later, he agrees to do so.




Similarly, the characters of the drama, particularly Saad's parents and his aunt, add subtle layers to the overall plot. At one point, Saad is ordered by his father go to his hostel, and his mother handles the situation by telling her husband that Saad would only understand if Hani convinces him, a subtle revelation that the entire family realises Saad's romantic inclination towards his elder cousin, Hani.




The scene where Saad waits for Hani to appear at the window before he leaves for Lahore, coupled with the flashbacks of their time together, is particularly emotional and well-written.




The best lines from the first episode are the poetic narration in the background, which reveal the bond and purity of a relationship, and shows innocence and true feelings between Saad and Hani:

"Kahin mohabbat ibadat ke wuzu se pak hoti hy… toh kahin mohabbat gharz ke kaalay badlo main dhundlaye"

(Somewhere the love becomes pure and sacred with the ablution of worship... elsewhere its blurred behind the dark clouds of motives)

Hani is incredibly cute, especially as she denies Saad's frequent declarations of love by saying, "Buddhuu (silly), you are younger than me". Their cute banter has won my heart, and their popularity amidst the viewers makes it clear that Saad and Hani are going to be the next most popular love duo on TV.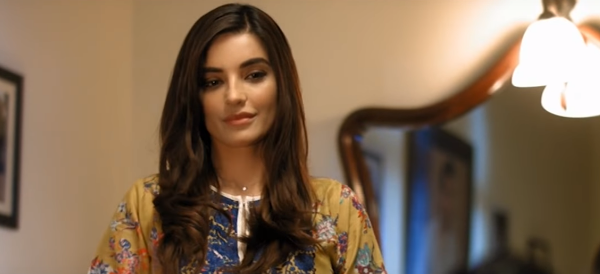 The first two episodes of the drama centre around a taboo subject in our society –  a young man falling in love with an older woman. While such relationships are prevalent in society, they are largely absent in our TV shows and movies, which makes Shayyad stand out from the rest. The upcoming episodes will only add to the curiosity of the audience as not only are such relationships not the norm, they are usually disapproved of by parents, friends, families and rest of the society. When a woman wants to marry a younger man, even if the bride and  groom are willing to accept each other, a noteworthy age difference still makes such unions undesirable. The story of Shayyad is hence unique as the makers have accepted the challenge to bring this least discussed issue on screen.

It is difficult to conclude at this stage, as only two episodes have been aired, that whether this love duo be able to find a happy ending together. Would it be possible for them to be together, regardless of the age difference? Or will the heroine, being a typical 'damsel in distress', give up her dreams due to her guardian's decision and settle down with a more 'mature' gentleman?

https://www.facebook.com/2023464317887266/videos/2031230787110619/

So far, the writer and directors are doing justice to the dilemma they have presented, and are trying to convey that age is just a number. They want to spread the message that it is willingness to spend their life together and true feelings that ultimately lead to a successful relationship between two people, not their age.

The screenplay, cinematic shots, classic locations and above all, flawless acting has created a lot of buzz on social media. Of course, Jaswal's melodious and mesmerising voice has already gotten viewers hooked to the title song, adding yet another reason to tune in every week.



I am definitely looking forward to the next episode and am anticipating some interesting twists and turns in Saad and Hani's life.


In the drama #Shayyad the female lead Umm-e-Hani is shown 5 years older than the boy which makes the love story unique pic.twitter.com/LQsd0Gfv9i

— Afshan Younus (@AfshanYounus) November 11, 2017
Yes, the main lead is all young and new in #Shayyad. The rest are very seasoned actors with amazing acting skills.

— U N U M (@Unum4) November 12, 2017
Story is quite interesting. And their acting is quite promising#Shayyad

— Junaid Iqbal (@junaidsayss) November 12, 2017


Since Shayyad is from the makers of mega hit dramas like Bashar Momin and Khuda aur Muhabbat, written by Faiza Iftikhar, one can expect that this masterpiece will be aired on the TV screen for the next few months and will be applauded by all.

All photos: Screenshots
Facebook Conversations
COMMENTS (1)
Comments are moderated and generally will be posted if they are on-topic and not abusive.
For more information, please see our Comments FAQ