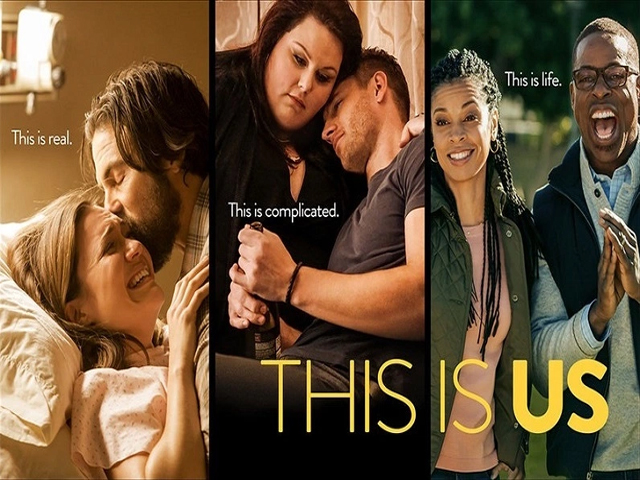 ---
This Is Us: A refreshing break from the usual senseless bombast
On the face of it, it's a saccharine tear-jerker that is good for eliciting "them feels", but it's much more than that
---
For as long as I can remember, I have had an intense aversion for family dramas – a genre which happens to be all the rage in our part of the world. While I was never a big fan of the category, it is no coincidence that my dislike for it proportionately grew with the rapid proliferation of local entertainment channels. The more 'saas-bahu' garbage they churned out, the less tolerant I became of the genre itself. Until one fateful day, it all changed.   

Well you see, like loads of other people, I have a habit of always having my dinner while watching something that is easily consumable. My typical media-accompaniments usually include sitcoms, but this was the one time I made an exception and unknowingly ventured into family-drama territory.

Earlier in the day, a friend strongly recommended that I give This Is Us a watch. It was a short conversation without any details whatsoever, and the only reason that it ironically stuck with me was the extent of how unimaginative the title was. Come dinner time, I was ready to watch the same shows I usually watch. But then, recalling the brief discussion I had earlier in the day, I began to stream This Is Us, under the impression that it was just another one of those situational comedies.

"Oh, so what do we have here?"

"Well, it doesn't look like a comedy show in any shape, way and form."

"Okay, it is kind of funny in bits and pieces, but there is no way it's a full-fledged sitcom."

"No! It's not a family-drama now, is it?"

"Oh my god, yes, it indeed is!"

"But wait, this is actually tolerable."

"Ok scratch that, it's way more than tolerable – in fact, it is very much watchable."

And just like that, I was completely hooked to This Is Us.

The show kick-starts with an info-scroll that tells us how everyone in the world shares their birthday with approximately 18 million other people, and then proceeds to introduce four people who are celebrating their 36th birthday on the same day. First off, we have Kate (Chrissy Metz), an obese woman who has finally decided to get rid of the extra kilos that have held her back in life.




Next, we have Kevin (Justin Hartley), an extremely good-looking actor who is struggling to be taken seriously in his career. Then there is Randall (Sterling K Brown), a successful Wall Street type who, despite his successful career and family life, has failed to come to terms with being abandoned by his parents as a new born baby.




Rounding off the lead characters' list is Jack (Milo Ventimiglia), whose wife Rebecca (Mandy Moore) has had a high-risk pregnancy and is about to give birth to triplets.




Despite being another family-drama, the TV show is a lot more than blood relatives navigating through their daily dose of life's conflicts. Don't get me wrong – it is still about family life and how siblings connect with each other and their parents, but the real beauty of this particular TV show is how the script makes all of it so very relatable. It admittedly is a little cheesy here and a tad sappy there, but even these usual cringe-worthy moments are made endurable by how seamlessly they blend within the outstanding overall writing.




You might find it a tad underwhelming at first, but to be perfectly honest, I actually found This Is Us to be quite a refreshing break from the usual senseless bombast that we – save a few exceptions – are being served in the current international TV landscape.

The show has many strong points, but one of its major strengths is a non-linear narrative that effectively time-hops between various sub-plots and relationships. Another factor that makes the show stronger is the stellar cast, that helps elevate the already remarkable material.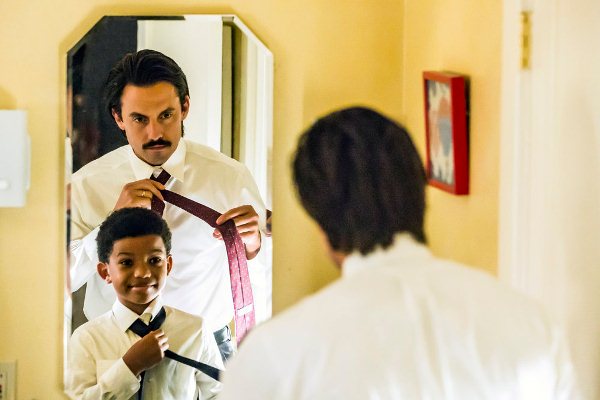 While all the primary actors are simply fantastic actors, it is Sterling K Brown who, after his recent Emmy win for The People vs OJ Simpson: American Crime Story, is on course for another major award with his portrayal of a conflicted black guy growing up in an all-white environment.




On the face of it, This Is Us is a saccharine tear-jerker that is good for eliciting "them feels". But if you invest a little more time in it, you come to realise how this show, despite the urban American setting, is so cleverly effective at making people relate to the characters that aren't really different from their own selves, regardless of their geographical location.

This Is Us is one family-drama that every desi should definitely give a watch. If for nothing else, watch it for the mere fact that despite the drivel Pakistani dramas have shown us for years, this show proves that even this notorious genre can be fulfilling to watch.

After all, whether we like it or not, we all have a family that we need to live and deal with.