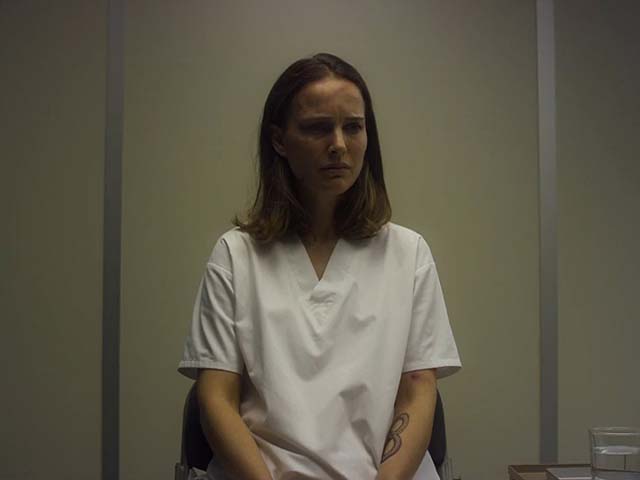 ---
Will Annihilation be to Natalie Portman what Alien and Terminator were for Sigourney Weaver and Linda Hamilton?
The teaser nails the hauntingly alluring feel of the ecological devastation created by Jeff VanderMeer.
---
While movies should solely be judged on artistic merit, contemporary cinema is not lucky enough to have been afforded this particular luxury.

Amongst various other influences, one factor that can really seal the fate of a modern movie is whether it can pass the Bechdel Test.

For the uninitiated, the Bechdel Test asks whether a work of fiction features at least two women who talk to each other about something other than a man in the movie.

While the aforementioned test might sound arbitrary to some, its primary purpose is to call attention to gender inequality in fiction. For the record, numerous of recent movies have simply been bashed by critics since they failed to fulfil the required criteria.

But even during these current times, one filmmaker who is protected from these feminist protests is Alex Garland.

Frequently compared to the legendary soviet filmmaker, Andrei Tarkovsky, Garland shot to prominence in 2014 following the release of Ex Machina. The thought provoking sci-fi thriller, focusing on a female robot was nominated for two Oscars and won an award for Best Achievement in Visual Effects.

So it's no wonder that one of the most anticipated films currently in the pipeline is Annihilation, Garland's follow-up to his debut, an intellectual slice of science fiction.

Based on Jeff VanderMeer's terrifying eco-horror novel of the same name, 'Annihilation' dropped its first official trailer a couple of days back.




The plot follows a biologist, played by Natalie Portman, who is accompanied by a psychologist (Jennifer Jason Leigh), an anthropologist (Gina Rodriguez) and a surveyor (Tessa Thompson) on a four-person expedition into a desolated environmental disaster area to search for Portman's missing husband (Oscar Isaac).




With all previous trips ending in major tragedies, this eclectic bunch of scientists is the twelfth mission sent into the mysterious Area X on behalf of the secretive Southern Reach organisation.

While searching for clues about her other half's disappearance in the quarantined area, our female protagonist, Portman, has to deal with a contamination, vanishing colleagues, a deadly animal and an ominous otherworldly presence.




Replete with jaw-dropping visuals, it is impossible to watch the trailer and not feel overwhelmed. I haven't read the book myself, but judging by the fans' reactions, the teaser nails the hauntingly alluring feel of the ecological devastation created by VanderMeer.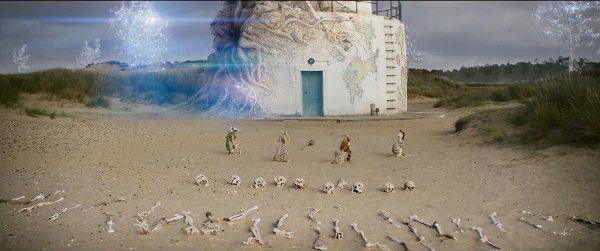 The deglamourised look of the female characters is another feather in the cap of the impressive promo, since it is a nostalgic throwback to the iconic female-centric science fiction movies from a couple of decades ago.

The question to ask is whether Annihilation will be to Portman, what Alien and Terminator were for Sigourney Weaver and Linda Hamilton? Despite winning an Oscar for Black Swan, our leading lady still finds herself floating on the fringes of Hollywood. But Portman can take comfort from the fact that Garland has already turned around Alicia Vikander's career, which was in a similar predicament, by casting her in Ex Machina.

Another thing going for the trailer is the fact that it reminded me of both Denis Villeneuve's Arrival and James Cameron's The Abyss. If you ask me, being compared to the above mentioned director duo, even if it is fleeting, is an achievement in itself.

Annihilation is the first installment in VanderMeer's Southern Reach trilogy, with the other two being Authority and Acceptance. But up till now, there are no plans for the additional parts to hit the silver screen. Annihilation opens in theaters on February 23rd, 2018.

All photos IMDb
Facebook Conversations
COMMENTS
Comments are moderated and generally will be posted if they are on-topic and not abusive.
For more information, please see our Comments FAQ