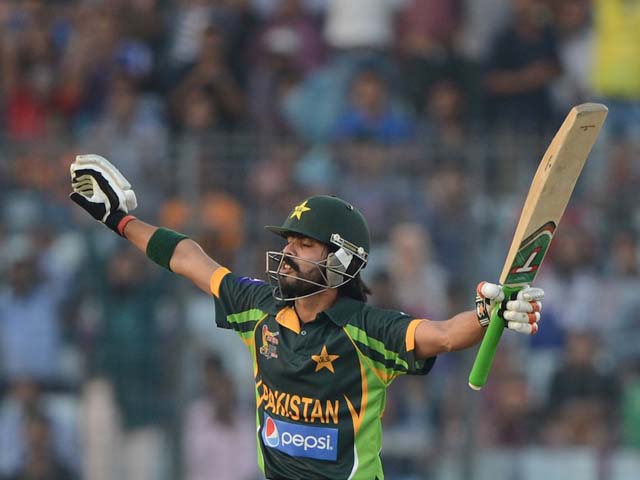 ---
Choosing Haris Sohail over Fawad Alam demerits PCB's merit-based selection
While Alam has shed sweat and tears to accrue 2,000 runs in the past three years, Sohail has zero runs from zero games
---
If I could add a synonym for the word injustice in the dictionary, I would put Fawad Alam right next to it. For years, I have heard his name circulate in the media, but it rarely made its way inside the Pakistan Cricket Board (PCB) headquarters.

Ten years have lapsed since Alam's debut against Sri Lanka. During this time, PCB changed its chairman eight times, Pakistan lost its rights to host games on its own soil, Pakistan Super League (PSL) hit the market, I finished my college degree – and Alam is still putting together a plethora of runs next to his name in the rotten domestic cricket circuit of Pakistan without getting a glimpse of attention from the selectors.




Selectors from various backgrounds have come and gone, but the prejudice against Alam has been a common denominator. Even when he earned a call-up from PCB for the national side, he was dropped almost immediately and pushed back into the domestic circuit for years to come.

Selectors have preferred to stay mute on Alam's exclusion, probably because of a lack of explanation. However, when they did speak, mostly due to the pressure from the media, they uttered nonsense. Excuses to exclude Alam ranged from the wrong batting technique to no available spot in the batting line-up.

What is technique? Who defined technique? Are runs scored from the bat not valid if they do not follow a textbook technique? Alam can choose to stand at a front-on angle, legs crossed or even upside down for that matter and it shouldn't concern the selectors as long as he can score runs in a winning cause. Complaining about "technique" is like a teacher penalising a student for writing the right answer but using different words than the ones written in the textbook.




Complaining about technique became an obsolete excuse because Alam never stopped making runs in the domestic circuit. In came Inzamamul Haq with a fresh new look and new ideas as he took over the chief selector's role. He claimed there is lack of space in the middle-order for Alam to be included. In his press conference, he promised to provide Alam his due share of opportunities when batting spots become vacant in the line-up.

On May 14, 2017, two of Pakistan's heavyweights, Misbahul Haq and Younis Khan retired from international cricket. Their retirement left big shoes to be filled and a big vacuum in the batting line-up. Surely, we thought, this time Alam cannot be overlooked. Surely, we thought, Alam will get a specific batting position and will not be tossed around in the line-up. Surely, we thought, this is Alam's moment. Geniuses in PCB, however, thought otherwise. Alam faced the snub once again.

As heart-breaking as it may sound, the man who has built an entire empire of runs next to his name couldn't impress the PCB selectors for the Test squad, yet Haris Sohail could.

While Alam has shed sweat and tears to accumulate more than 2,000 runs in the past three years in first-class cricket, he couldn't even land a category C central contract with the PCB. Meanwhile, Sohail will be playing against Sri Lanka after his "remarkable" recent form of zero runs from zero games in the last three years in first-class cricket.




This is not a merit-based selection; this is a farce in the name of a merit-based system.

What has Alam possibly done wrong to face the axe from PCB time and again? It clearly can't be his talent and performance. Hence, I am forced to think of other possible explanations. Does he lack the 'parchi' (connections) required to change the selectors' minds? Is it because he isn't born in Lahore? Is it because he chooses to stay silent instead of holding press conferences to publicly shame PCB?

Whatever the reason may be for Alam's exclusion for the Sri Lankan tour, it's beyond my comprehension.

Inzamam needs to learn that promises need to be upheld, not forgotten. He promised Alam this opportunity, it's time to fulfill that promise.