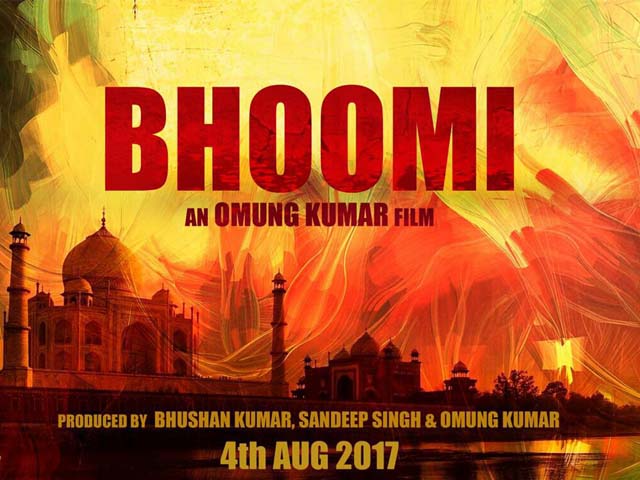 ---
Will Bhoomi be Sanjay Dutt's much needed comeback?
This highlights a major problem in South Asian societies, where rapists are let off the hook most of the time.
---
On the face of it, Bhoomi seems like the film to watch. It is marketed as Sanjay Dutt's major comeback. Since his incarceration, Dutt has spent his time taking up supporting roles. And man, are we excited to see him back in action.


The director, Omung Kumar, has also done well for himself after making films like Sarbjit and Mary Kom. Accompanying Dutt in the movie as the other primary character is Aditi Rao Hydari, a dependable performer. All of these factors combine to give Bhoomi an edge over the numerous other Bollywood films currently screening.

Bhoomi (Hydari) lives with her father Arun (Dutt) and is all set to get married to the man she loves. However, the night before her wedding, Bhoomi is kidnapped and gang raped by three men. Once the truth is revealed, the groom walks away from her, and while Arun files a case against the culprits, they ultimately walk away free after raising questions regarding Bhoomi's "character". This highlights a major problem in South Asian societies, where rapists are let off the hook most of the time. Thus, this illustrates that Bhoomi not only entertains, but educates as well.

Both father and daughter finally accept that they cannot fight the system. However, fate has other plans. Thus comes the story of the bond between a father and daughter, and an illustration into how rape is the ultimate destroyer. Bhoomi is many things, but ultimately it is a story of revenge.




We remember Dutt in iconic films such Khal Nayak and Munna Bhai MBBS, but there are a few other films such as Pitaah and Tathastu where he has performed well also. His character in Bhoomi seems like an amalgamation of several characters Dutt has played in the past.

However, he delivers more in Bhoomi in terms of performance. He shows two sides of a father – one who is helpless against the system, and the other, who will go to any extent to safeguard his daughter. Bhoomi is hands down one of Dutt's finest performances.




When it comes to acting, Hydari is simply outstanding in her role. She makes the trauma seem believable and the audiences should be able to easily empathise with her. Surprisingly, the supporting actors did quite a great job as well. Sharad Kelkar is remarkable and effortlessly plays the stereotypical Bollywood villain, whereas Shekhar Suman lends a dependable performance and is quite effective in his scenes. Even the actor playing Hydari's initial love interest has a very strong screen presence in his limited screen time.

The dialogues in the film will linger on in the mind of the audience for quite a while. One of the most important interactions in the film between Dutt and Kelkar is made more powerful through crisp and effective dialogues. Personally, the dialogues which stood out for me were,

"Save the water, save the daughter"

"Aag bhi ajeeb cheez hoti hai, baton se lag jaati hai" 

(Fire is a strange thing, it can be ignited through words)

"Hide and cheekh (scream)"

The brilliant direction does the movie justice, with the climax in particular, which took it to the next level. The entire courtroom sequence is very well shot without going overboard. The music is tolerable; Jugni and Trippy Trippy in particular are easy to hum along.





There are times where Bhoomi tends to get too 'filmy', but this makes the movie larger than life and is not unexpected in an industry such as Bollywood.

Watch Bhoomi for some stellar performances. Do not miss it if you are a Dutt fan; you will not be disappointed


All photos: Screenshots.
Facebook Conversations
COMMENTS (5)
Comments are moderated and generally will be posted if they are on-topic and not abusive.
For more information, please see our Comments FAQ