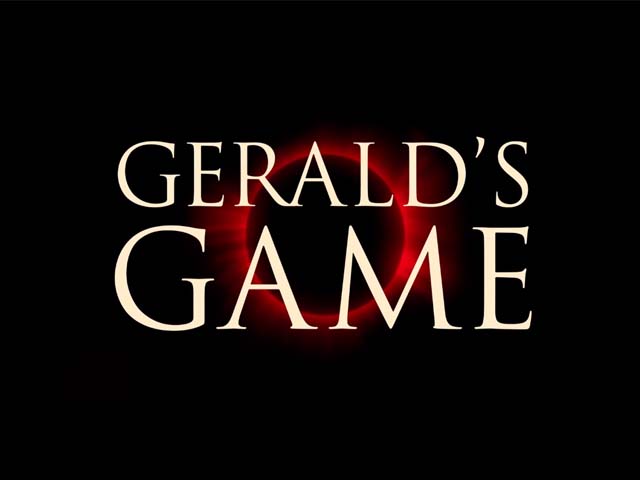 ---
'Gerald's Game' has the potential to be a genre classic, but can it do justice to the king of horror's work?
Not only do the introspection bits look enticing, but how the director has captured the tension is just spellbinding.
---
It looks like Stephen King is on a cinematic roll these days. The American author of horror just had two of his adaptations, The Dark Tower and It, hit the big screen. On the TV front, Mr Mercedes and The Mist are keeping the audience engaged. Therefore, with everyone jumping on the King bandwagon, it was time for the online streaming giant, Netflix, to get in on the act with Gerald's Game.

The third King film in two months dropped an official trailer for all those who have not had their fill of the king of horror. The first time I came across the title Gerald's Game was during my early teens. I was reading another one of King's books when I came across an excerpt of Gerald's Game. I cannot recall the exact text but if I were to paraphrase it to the best of my recollection, I would say it involved a somewhat emotionally distant couple trying to spice up their dull and dreary relationship by heading out to their secluded summer cabin for a romantic getaway.




The story revolves around the married couple, Gerald (Bruce Greenwood) and Jessie (Carla Gugino). The premise sets off when Gerald, a fan of kinky bedroom games, handcuffs Jessie, not a fan of these sexually quirky encounters, to the bedpost.




Jessie quickly gets tired of her husband's twisted tricks. However, things take an unexpectedly deadly turn when Gerald, still indulged in the one-sided bondage, suffers from a heart attack and dies.




Now, Jessie is left tied to the bedpost in an isolated lakeside house.




She does have company but unfortunately, it is in the dreaded form of a hungry stray dog and some hauntingly painful memories from her childhood.





Thus, you can probably imagine how a teenager with raging hormones, who also happens to be a thriller enthusiast, was dying to know the outcome of this movie. Moreover, I kept wondering whether this particular female protagonist would break free with the ravenous canine around, while hallucinating about her darkest fears.




I never managed to get hold of the book but to my utter surprise, a pleasant one at that, we now have a movie adaptation ready to hit the internet.

Horror specialist Mike Flanagan, who already has a couple of genre blockbusters in Oculus, Ouija: Origin of Evil and Hush, directed this film. Looking at his previous hits, one can tell that a twisted thriller that is mostly contained to one room seems like something that is right up his alley.

For years, it was thought that Gerald's Game, the book, was an unfilmable project because of all the internal dialogue that our lead indulges in, post the death of her husband. But judging by the trailer, Flanagan seems spot on with his visual adaptation. From whatever little we can see of Carla Gugino's character, during the preview, not only do the introspection bits look anything but a drag, but the way the director has managed to capture the tension of her ordeal is just simply spellbinding.

King fans, I would like to remind you to check out his masterpiece, Misery. Not only is it a thriller, but it also has a Fifty Shades Of Grey twist. However, Gerald's Game has the potential to be a genre classic, considering it was penned by a literary genius.

First published in 1992, the cinematic adaptation Gerald's Game hits Netflix on September 29th. However, it won't be the only King film to grace the streaming site this fall, as an adaptation of the short story 1922 is also set to appear on the online streaming site.
Facebook Conversations
COMMENTS
Comments are moderated and generally will be posted if they are on-topic and not abusive.
For more information, please see our Comments FAQ