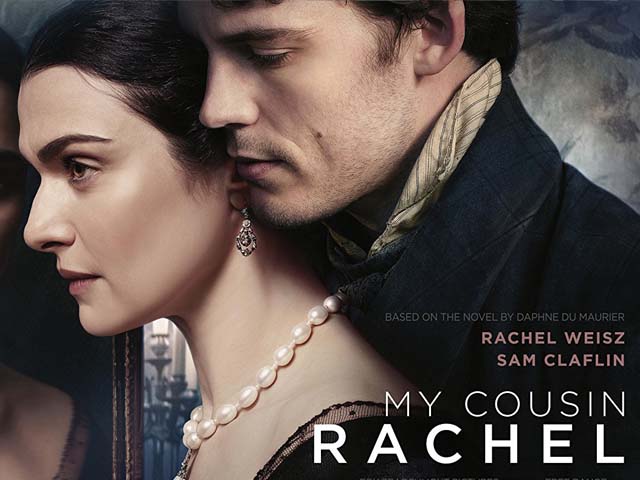 ---
My Cousin Rachel: Get ready for emotion. For heartbreak. For curling your hands to the edge of seats because this movie has it all
It will take you through an emotional ride between a man and woman filled with affection, suspicion and forced parting
---
A 19th century backdrop. An alluring dame. A naive Englishman. A thirst for revenge.

This sets the premise for the romantic mystery, My Cousin Rachel, which is based on Daphne du Maurier's 1951 novel.

Get ready for emotion. For heartbreak. For curling your hands to the edge of seats because this movie has it all.


The movie is breathtaking to say the least. It has a strong Gothic style that showcases the callous yet flirtatious leading lady Rachel Ashley (Rachel Weisz).

Notting Hill (1999), Changing Lanes (2002) and Venus (2006) famed director and writer, Roger Michell's latest emotional drama adaptation sparkles with intense grief, passion and excitement.

Set in the 1830s in Cornwell, England, it is not a fast paced plot yet it thrives on an appealing storyline which revolves around suspicion and possessiveness soaked with phantasm and deceit.

The whole theme can be summed up by what John Gower wrote in his 14th century poem, 'Confessio Amantis' (The Lover's Confession),

"Whatever man allows his mind to dwell upon the imprint his imagination has foolishly taken of women, is fanning the flames within himself – and, since the woman knows nothing about it, she is not to blame. For if a man incites himself to drown, and will not restrain himself, it is not the water's fault."

The novel's story draws its origins and inspirations from the 18th century Antony House of the Carew family. Rachel Carew was the second wife of Ambrose Manaton, an English landowner and politician. In fact, the hanging portrait of Rachel at the Antony house was Maurier's inspiration for her thrilling novel.

The film recounts the story of the orphaned and inexperienced young man, Philip Ashley (Sam Claflin). Philip was raised without women and escorted into a solely male dominion by his beloved cousin Ambrose.

Ambrose owns a vast estate that looks like a windy and remote utopia, with thundering hooves, yelling waves and spikey precipices. You cannot help but devour the entire setup of it.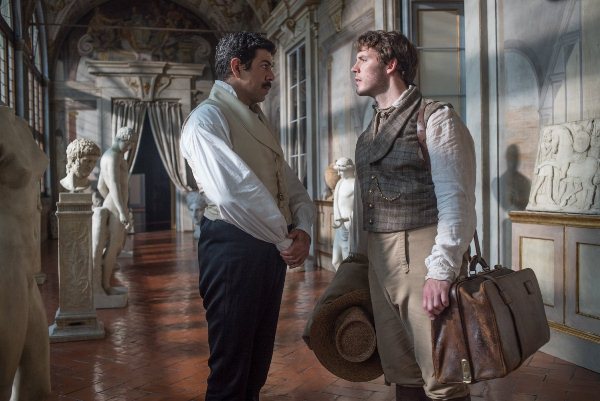 The film is knotted with twists that keep the audience wanting more. At 25, Philip learns that his custodian passed away due to a brain tumour and is in mourning. However, something about his death strikes a chord of suspicion. Philip believes that the cause of his uncle's death is due to Ambrose's wife, a distant older cousin named Rachel. Overcome with blind rage, Philip embarks on a journey to avenge his adored godparent's death.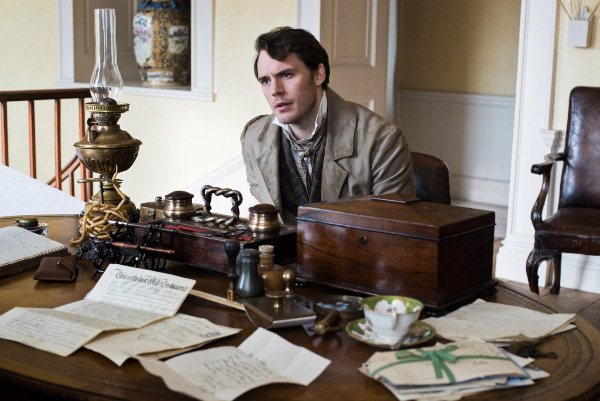 Rachel arrives at the Cornwell mansion, in her mourning attire and immediately begins to poke her nose in Philip's life. Poor and confused Philip falls madly in love with her under the cover of civility and courtesy.

Soon, the desire for revenge turns into passionate love. Bewitched by her exoticness and spellbinding attractiveness, Philip tries to win the heart of his mysterious and un-welcomed guest cum cousin.


"But a lonely man is an unnatural man, and soon comes to perplexity. From perplexity to fantasy. From fantasy to madness."

The rest of the plot revolves around the de facto owner's mad decisions, his fondness and attachment to Rachel and the mystery of an untimely demise that leads to heartbreak. It will take you through an emotional ride between a man and woman filled with affection, suspicion and forced parting.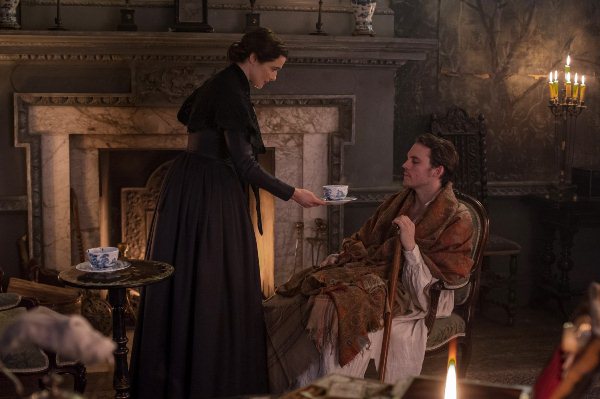 "Two people who had loved could yet have such a misconception of each other and, with a common grief, grow far apart. There must be something in the nature of love between a man and a woman that drove them to torment and suspicion."

The highlight of the film is the dynamite performance by Weisz who splendidly preserves the aura of mystery throughout the 106 minute show. She magnificently creates an old-fashioned nostalgic realm and adds glamour to Rachel's dull life.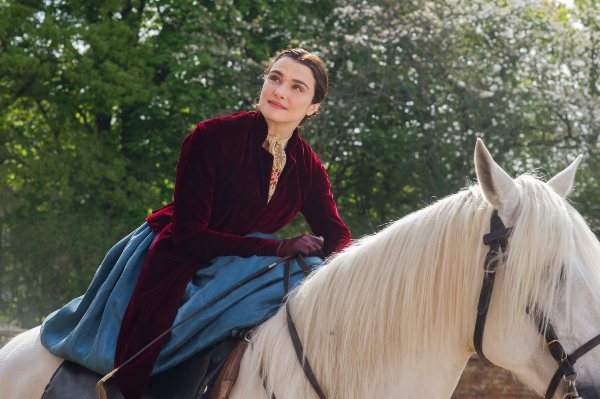 On the other hand, Sam Claflin shows us a young man with a splash of ego that tends to act naively. His ingenuous acts are pretty foreseeable. Although you do appreciate his energetic portrayal of a young farmer, his depiction is no match for Weisz's incrusted performance. Despite some loose holes, the leading pair tried their best to kindle flames that are intimidating, seductive, tempestuous and deceitful.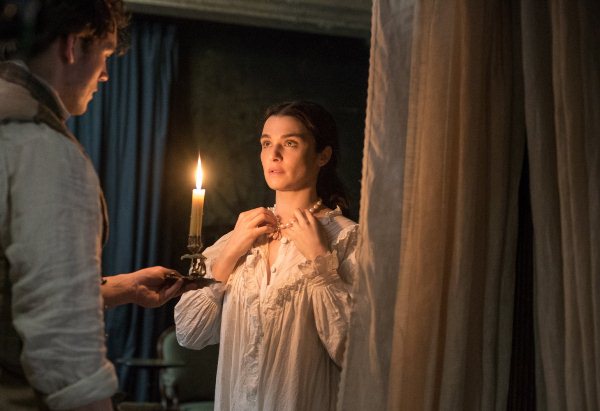 All in all, Michell's psychological yet romantic plot features lush cinematography with remarkable performances. From the storytelling perspective, this well-acted period piece is worth watching.

If you are looking to watch a poetic interpretation with a tinge of melodramatic thrill of Maurier's dark and gloomy work, then My Cousin Rachel is exactly your cup of tea.



All photos: IMDb