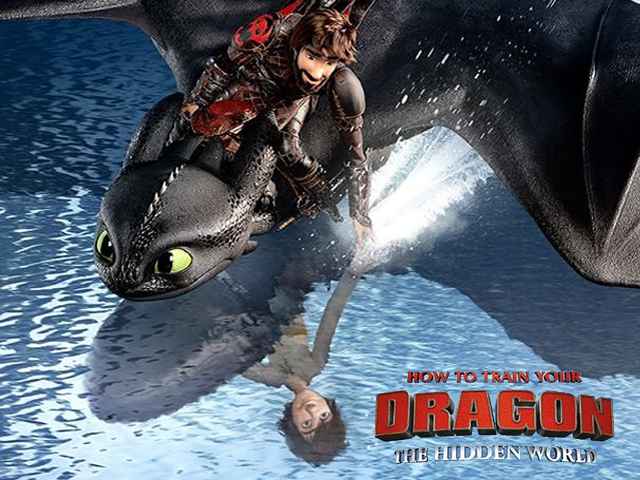 ---
The Hidden World is the perfect bow to wrap up the How to Train Your Dragon trilogy
Such metamorphosis of characters and settings make the movie more credible and leads to an altruistic wrap-up.
---
"You are the reason to go on living.

I need to try this and be on my own.

We'll always be friends but keep our distance.

We'll be together from afar, forever."

The final part of the How To Train Your Dragon trilogy is not only about the affectionate anecdote of Hiccup and Toothless but also a moving hasta la vista to the deeply expressive three-quel of homo sapiens and fire-breathers living in a utopian realm.


How To Train Your Dragon: The Hidden World is a warm, lively, coming of age tale that illustrates the whole story as passionately and creatively as its predecessors did. Director-cum-screenwriter Dean DeBlois' leading characters are still colossal nincompoops, but are shown growing up promisingly. The pest peewee from the first movie is now a brave young Viking Hiccup with a prosthetic leg, who is confronting the greatest ordeals along with his fire-breathing chum, Toothless.

The Japanese anime and animation virtuoso Hayao Miyazaki's work style and particularly My Neighbour Totoro remained the source of inspiration for DeBlois who used Miyazaki' technique to add more perceptiveness in all of his three flicks.

Based on the book series of the same name by Cressida Cowell, the film How To Train Your Dragon 3 tells a fictional tale of a Viking dominion, and concentrates on the incidents involving Hiccup who vanquishes huge hitches on his voyage of becoming an idol. The film picks up the storyline from where How to Train Your Dragon 2 ended and takes it further.

Hiccup (voiced by Jay Baruchel) is now the tribe chieftain of Berk – an outlandishly chock-a-block human and dragon utopia. He is happy to witness his dreams come true as Vikings and dragons live together in peace.




Hiccup realises the overpopulation of Berk and wants to track down the Hidden World – a benign sanctuary for dragons that his father, Stoick the Vast (voiced by Gerard Butler), informed him about. The reshuffle becomes imminent as the atrocious dragon hunter, Grimmel the Grisly (voiced by F Murray Abraham), arrives. He is the spot-on antagonist who is recklessly determined to massacre all dragons and intends to devastate Hiccup's ideal wonderland. Grimmel develops a specific prejudice towards Toothless. To hunt him down as a trophy, he takes advantage of a white female dragon – Night Fury whom Astrid calls Light Fury.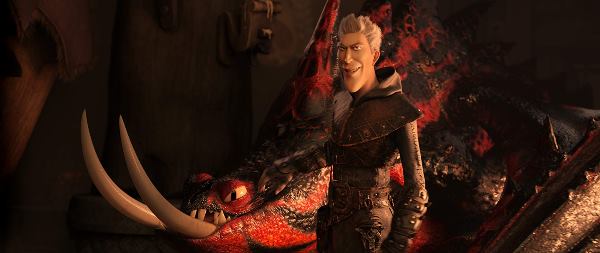 In the meantime, the tender love bond between alpha Toothless and seductive Light Fury compels Hiccup to re-evaluate his relationship with Toothless as well as his friends, particularly his cohort Astrid (voiced by America Ferrera). He loves her but lacks the courage to tell her about his feelings. She is always there for him and becomes a source of stimulation whenever his self-assurance flickers during challenging situations.

The rest of the plot revolves around Grimmel's violent tricks to control Light Fury and capturing Toothless, and Hiccup's fight to reclaim his paradise, protecting dragons and finding the Hidden World.




DeBlois skilfully weaved an analogous love affair for his protagonist Hiccup and leading lady Astrid. Both characters relish a slow-burn romance right from the start, in conjunction with Toothless' infatuation with Light Fury.




Similarly, for the comical sense in the storyline, DeBlois changes the persona of his main characters such as swagger Snotlout (Jonah Hill) attempts to sway the widowed dragon rider Valka (Cate Blanchett), formerly shown as Hiccup's mother. Similarly, the addle-headed doppelgangers Ruffnut (Kristen Wiig) and Tuffnut (Justin Rupple) unintentionally endanger everybody's security.

The second film's characters and situations become much more decisive for the third film. The dialogues are more intelligent and expressive, ready to allure the youth instead of just appealing to the kids. Such metamorphosis of characters and settings make the final presentation more credible and leads to an altruistic wrap-up. The absence of unjustified violence is actually substituted with equilibrium of hilarity and passion.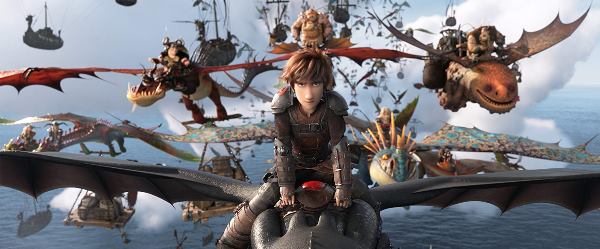 The plot provokes sensation and gloominess side by side. It skilfully shows how Hiccup bears the distress of separation by combining both the memories of his utopia and the bereavement into a new-fangled, more mature self. The storyline expresses that harmonisation with change is a vast experience and remedy of living a happy life. This kind of alteration leads to a profounder and genuine rendition of self.




As far as the visuals are concerned, The Hidden World is technologically more impressive than its prequels. Oscar-winning cinematographer and visual consultant Roger Deakins focused on conscripting the striking details; for instance, the flimsy five o'clock shadow on Hiccup's jawline, the gushing cataracts, the breathtaking seascapes, stunning cliffs and the precisely dancing flames.

Another beautiful thing that I must mention here is the enchanting music of the film. Together From Afar by Jonsi is a very captivating number with meaningful lyrics and mesmerising composition.


All in all, DeBlois's The Hidden World is as much for adults as it's for the kids. The film's theme will teach its spectators how to trust, love and let go. Apart from the minor flaws, the lovers of this imaginative franchise will definitely feel the heartache related with letting go.


All photos: IMDb