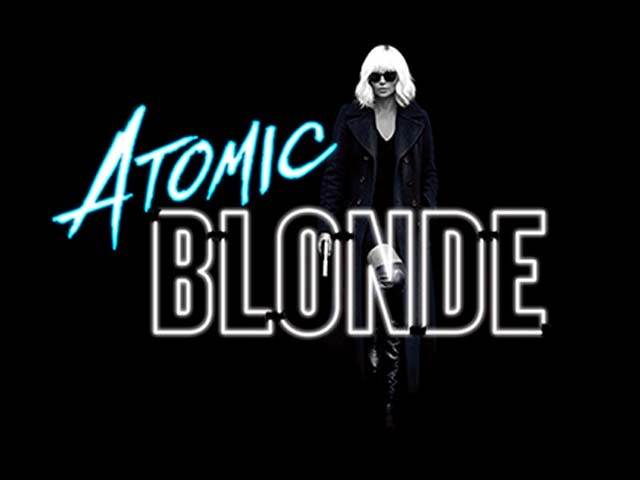 ---
Atomic Blonde rethinks the action hero template from a feminist perspective but never overstates it
It has the intrigues of a spy film along with the relentless energy of the most gut-wrenching and electrifying action.
---
With John Wick's release, David Leitch and Chad Stahelski reminded people that action movies could still rise above the current mundane Hollywood template (lazy editing and toothless action) which most blockbusters follow.

Unfortunately, the two former stuntmen turned filmmakers parted ways last year. But their penchant for projecting gritty, unrelenting and superbly choreographed violence on the big screen is matched by very few people in Hollywood.

This impeccable work is still visible in Stahelski's John Wick: Chapter Two, which came out earlier his year, and is also evident in Leitch's recent release, Atomic Blonde.


Leitch's violent and densely plotted Atomic Blonde has all the low-key intrigues of a spy film, as well as the relentless energy of an action film.

Set against the backdrop of the Cold War and the impending fall of the Berlin Wall in 1989, the film follows British agent Lorraine Broughton (Charlize Theron) who finds herself in Berlin. She is tasked with investigating the death of an undercover mole and finding a top secret list stolen by a KGB agent.




In a bid to gain access to a Russian intelligence network, Lorraine is paired with Berlin station chief, David Percival (James McAvoy). But she soon learns that no one can be trusted and life in Berlin will bring out the best in her but in the worst possible way.




And when it comes to delivering on the action front, Leitch does not disappoint. He manages to orchestrate some intense and visceral action sequences that will undoubtedly remain in our minds for some time. What makes them work so well is the intricate choreography, the preciseness of his direction and the impressive physicality of Theron.




Leitch deliberately goes for long takes and holds the shot, thus placing less emphasis on the movement of the camera and more emphasis on the movement of his actors. He does this so that the viewer feels every punch of the action.




It's also worth noting that Leitch has a great eye for movement, which is evident through his stylish visual aesthetic. He succeeded in creating an extremely cool 80s retro look with the outfits, the production design and a soundtrack that features Queen, David Bowie and The Cure. His cinematographer, Jonathan Sela, also has a major hand in contributing towards the film's distinct visual style. His palette of garish blues, greys and neon-lit purples infuses a seedy 80s feel and gives the film a life of its own.




Ultimately though, it all comes down to Theron and the sheer class and physicality she brings to this film. She has already proven that she is more than capable of playing the role of an action movie hero through her role in Mad Max: Fury Road. On this occasion though, she doesn't have to share the spotlight with Tom Hardy and carries the film almost completely on her own two shoulders.

With her icy-cold stares and menacing whispers, she plays a stone-cold badass, and needless to say, she completely nails it. The film features a number of talented actors such as McAvoy, John Goodman, Sofia Boutella and Toby Jones, but very rarely are any of them able to upstage Theron.

Atomic Blonde rethinks the action hero template from a feminist perspective but never overstates it, and in the process provides us with some of the most gut-wrenching and electrifying action. If you're tired of the uninspiring blockbuster fares Hollywood consistently churns out, this is the movie for you.

 


All photos: IMDb
Facebook Conversations
COMMENTS (1)
Comments are moderated and generally will be posted if they are on-topic and not abusive.
For more information, please see our Comments FAQ