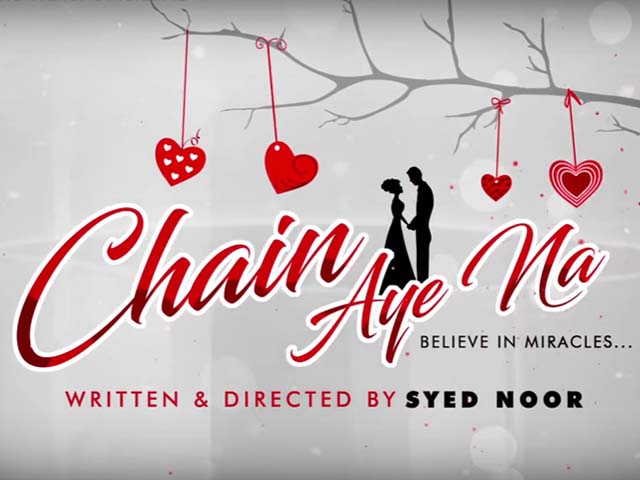 ---
It's 2017, movies like 'Chain Aye Na' stopped being funny and entertaining ages ago
From choppy editing to shoddy acting, tacky production design to hammy dialogue delivery, the movie is just ridiculous
---
Would somebody please, for the love of God, make this guy stop? Ever since this debate over the revival of Pakistani cinema has surfaced, I have been unable to wrap my head around the fact that these discussions invariably tend to feature a certain Syed Noor.


The only reason these dialogues could feature this supposed icon of our not-so-iconic film industry is if we plan on telling our new age filmmakers that this is that one guy you should not emulate under any circumstances.




But since Noor is still revered as a cinematic godfather-like figure amongst certain factions of the media, he took this as an encouragement to unleash another one of his mindless productions on the unsuspecting masses. The trailer of his latest venture Chain Aye Na recently hit the internet and whole of the digitaldom is in a state of awkward shock.



From choppy editing to shoddy acting, paired with non-existent cinematography to tacky production design and hammy dialogue delivery thrown in for good measure, Chain Aye Na seems like a sure-fire way to revive Pakistani cinema. That is, if you erroneously think that 'revive' somehow means 'destroy'.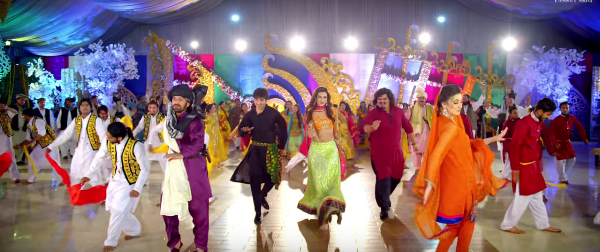 What was this Noor guy even thinking? I mean, how can anyone be this oblivious to their surroundings? Doesn't he watch other movies? He is a so-called filmmaker after all. Can't he see the kind of work others are producing? Forget the Nolans or Scorseses of this world, hasn't he come across the works of average Bollywood directors like Rohit Shetty?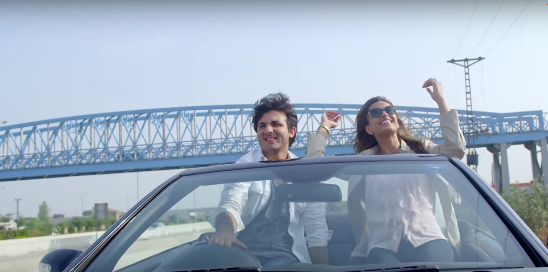 Speaking of being ignorant, the father-son duo of Behroze and Shehroz Sabzwari along with Nadeem Baig, Mustafa Qureshi and Atiqa Odho are all part of the star cast. It also includes a random beauty pageant winner, Sarish Khan as the leading lady, and Waheed Murad's son, Adil Murad, roped in as the antagonist. Now, what these seasoned actors were thinking when they opted to work in this project just confuses me.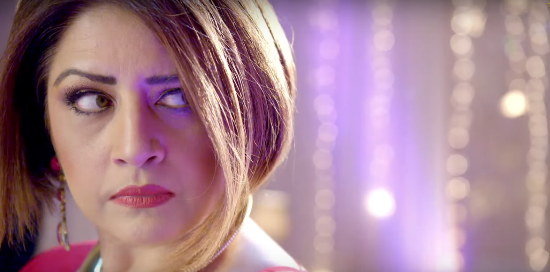 On close inspection, the narrative seems to revolve around a love troika that involves Shehroz – the Roohafza smeared face – Sabzwari, Adil Murad (aka the 'Can I kiss?' sleaze), and the completely non-descript Sarish Khan.




During the 90s, we started getting treated to the revolting eyesore that was Lollywood. And by the middle of the subsequent decade, Pakistani cinema died a slow and a painful death. Throughout this wretched period, the industry under the patronage of people like Noor, regularly churned out cinematic absurdities that were so bad that they actually ended up being hilarious. But now that we're living in 2017, the Chain Aye Na kind of stuff stopped being funny ages ago.




The movie was initially slated to release on July 21, 2017 but has now been postponed till August 11, 2017. Maybe, just maybe, the filmmaker is having second thoughts about releasing this ridiculous product of his.

So Noor sahib, if you're having any sort of doubts regarding the release of this cringe-fest, I, on behalf of the rest of the Pakistani cinema lovers, would implore you to do the right and not let Chain Aye Na hit the silver screen. Just delay it, till like the end of times, maybe.  The tagline for the movie asks viewers to 'believe in miracles' and right now this is the only miracle I am dying to believe in.

All photos: Screenshots