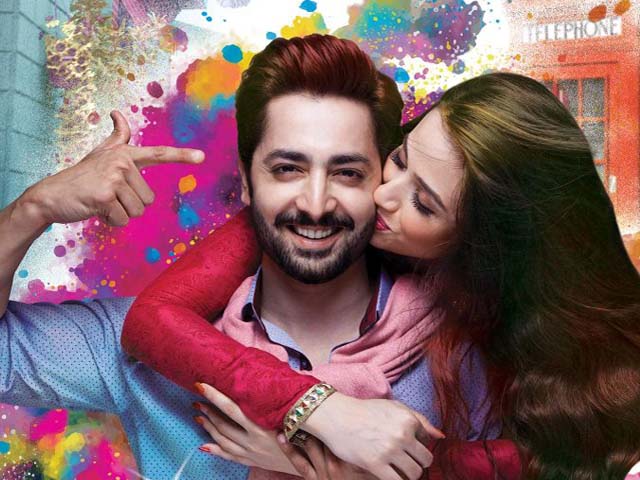 ---
Mehrunisa V Lub U is nothing but a fool's paradise
The script was the weakest aspect of the film as there was no substantial plot. What was even the point of the story?
---
Yasir Nawaz is back with another rom-com called 
Mehrunisa V Lub U. 
This is his next big movie after 
Wrong No. 
and coincidentally, it has almost
the same cast. Since the film was released on Eidul Fitr, it could have fared well since ardent moviegoers run to the cinemas during Eid holidays.
With Danish Taimoor, Sana Javed, Javed Sheikh, Nayyar Ejaz, Saqib Sumeer and Qavi Khan as its principle cast, will Mehrunisa V Lub U prove to be a hit or a miss? Read on to find out.
Synopsis
Upon returning home after three years of pursuing his education in China, Ali (Taimoor), like every other fresh graduate, is bombarded with questions about plans of him settling down and getting married. Hence, Ali suggests marrying his childhood love, Mehrunisa (Javed), who lives in northern Pakistan. Things proceed smoothly and quickly, as both parents already know each other, and they eventually end up getting married. When Mehrunisa reaches Karachi (the city of pollution, honking vehicles, muggings, and constantly under-construction roads), she begins to feel uneasy since she was used to the quaint mountain life.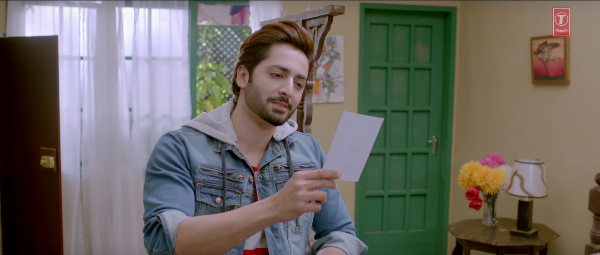 Due to his wife's discomfort with the overwhelming and congested city life, Ali realises he needs to get the residents of his neighbourhood to clean up their act and their surroundings, or he will move to a different neighbourhood in order for things to work out for him and his wife.

This ensues into a huge argument between his father (Sheikh) and him. This rift ties together the crux of the film and viewers eagerly wonder whether Ali will move to another area with Mehrunisa or obey his father instead. To find out which path he chooses to follow, you will have to watch the movie as I'm not big on spoilers.

To make the plot more dramatic, Nawaz throws in a corrupt politician who wants the residents of Ali's neighbourhood to sell their homes in order for him to gain profit from the area.




Characters

Danish Taimoor fails to impress the audience as an actor yet again. It seems as if he is trying too hard, which evidently does not work in his favour. His acting fell short in his previous two movies, Jalaibee and Wrong No. as well.

Mehrunisa V Lub U proved to be a poor debut choice for Sana Javed because even though she is the heroine, her character is ill-conceived and she barely has any dialogues. It's almost as if the writers half-heartedly penned her character, because she is the weakest link in the film. Poor Javed is merely used as a prop and a visually pleasant element.




Furthermore, I felt as though Javed Sheikh was typecasted and had nothing new to offer. There were times when he just ended up being really cheesy, which in all honesty, was cringe worthy to watch. Qavi Khan's talent was wasted as well, since the script didn't allow him to display his true skills.

It wasn't just the lead actors who failed to deliver, since the supporting actors were unsuccessful in displaying their acting skills as well. Saqib Sumeer, who plays the character of Ali's friend, was quite unbearable in certain places and was not up to par either. Moreover, Nayyar Ejaz was out of sync with his acting as well; he kept on changing his vocals which confused the audience about what kind of role he was trying to portray.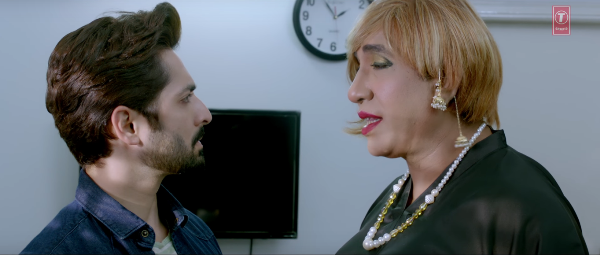 All the ways the film does (not) work

1.The script

If you consider the film's flaws, I think the script stood out as the weakest aspect; there is no substantial plot. What were these characters even driven by? What was the point of the story? I honestly couldn't figure it out.

Various scenes looked too forced and dragged. The movie had no connection with reality – it's literally a fool's paradise. The film suffers from crass humour and senseless scenes which look plain bad on screen.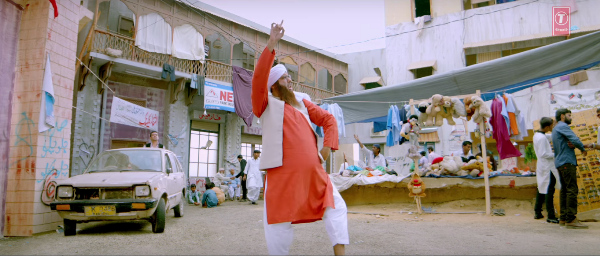 2.The music

The soundtrack of Mehrunisa V Lub U is highly unimpressive. Considering the fact that the fabulous duo of Gulzar and Sukhwinder Singh were in charge of the music, the songs were a complete let-down. This must be the worst album Gulzar and Singh have worked on together.


3.The choreography

Okay, we need to talk about those moves. If we thought we were inching closer to Bollywood's thumkas, we really aren't. The steps taught to the main leads failed miserably; they were awkward and not fluid. Typically, you could blame the poor moves on the choreographers, but this time, it was evident that the actors didn't exactly try to make them any better either.

4.The direction

The film lacks originality as it included iconic scenes from Andaz Apna Apna (with the same background score). It also has Rajnikant's famous line "Laka Laka Laka", performed by Nayyar Ejaz.

The film does relay a positive and motivational message, but that's all that's inherently good about it. Simply put, Mehrunisa V Lub U is a disaster.

If you're planning on watching the movie with your family, please save yourself the hassle and your money, and don't watch it.




As an Eidul Fitr release, Mehrunisa V Lub U was an absolute let-down.


All photos: Screenshots