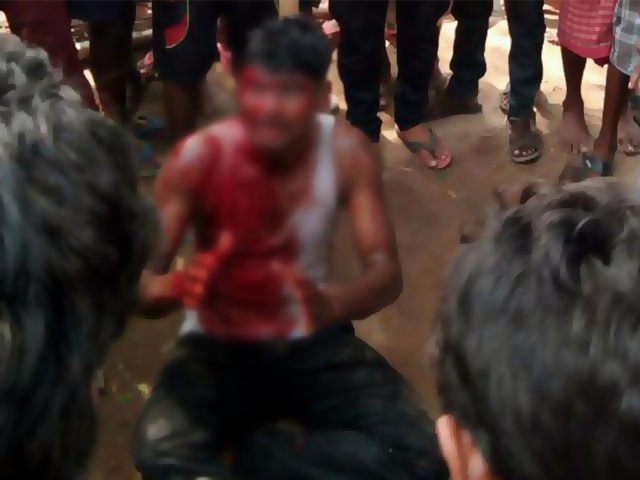 ---
Mob justice is a slippery slope that India must not slide down from
The man was mistaken for a kidnapper and the mob mercilessly lynched him to death, all because of a rumour.
---
As much as India is the land of dharma, the Buddha, Ashoka, and Gandhi, it is also a land that has been witness to untold violence and bloodshed over the centuries. There have been bloody invasions, conquests, internal clashes, and social divisions, all of which have perhaps left as much of an imprint on the collective psyche of Indian society as the great saints and yogis who preached their message of peace and love.

This dichotomy manifests itself in modern India as well. At one level, 1.2 billion people co-exist relatively peacefully amidst scarcity, inequality, and intense competition for resources. On the other hand, there are simmering social tensions and periodic conflagrations, often a legacy of a feudal past.

India witnesses outbreaks of riots, arson, and mob justice. Daily life in India can be a major struggle and the pressures often find an outlet in violence. The situation gets exacerbated by the unwillingness or inability of the state to exert its authority decisively and justly. The combination of poverty, frustration, and lack of faith in the state machinery can quickly degenerate into a free for all at the slightest provocation.

The nation's collective conscience gets jolted every now and again with horrific stories of rape, rioting, and atrocity. With a feeble state, might is mostly right. Citizens live in constant insecurity and individual rights are often compromised. While laws of all kinds exist, they are often reduced to a joke, a plaything for those with muscle or money power.

With the easy availability of phone cameras and the profusion of media, such incidents are captured and publicised much more than before. In the past, many incidents would go unnoticed by the outside world. Across villages, there have been numerous atrocities that remain buried. Today, it is different and these incidents make their way to the national consciousness. It is a part of the social evolution the nation is undergoing. Critics use this heightened awareness to create a perception of an increasingly violent society, one that is getting desensitised to mob justice.

The latest instance is from Jharkhand, where a bleeding man has been photographed pleading for his life, right before he is killed. The man was mistaken for a kidnapper and the mob mercilessly lynched him to death, without any evidence, without due process. An innocent man lost his life because of a rumour. It is tragic. Even if the victim were a criminal, there is absolutely no rationalisation for mob justice. The government must send out a strong message and quickly bring the perpetrators of this heinous act to justice.

Such violence should have no place in India. The moment people start taking matters into their own hands, it undermines the authority of the state and creates conditions that are ripe for anarchy and chaos. It is a slippery slope that India must not slide down from.

There is a delicate balance that requires careful handling as India navigates its way through an arduous path to progress and prosperity. If people lose their faith in the government's ability to protect them and deliver justice, it could unravel the Indian growth story. The only entity that should be able to use force is the government. However, that use of force needs to be righteous and calibrated.

India needs to do a lot of work to correct this situation, starting with the law and order. A more responsive police force and judicial system can do a lot to restore people's faith in the government's ability to dispense justice. There are so many stories of police inaction despite repeated complaints. The police needs to be better trained and better equipped. Indian police forces still seem to retain the colonial charter. It is high time that they are seen as a tool to further the cause of democracy and not be seen as protectors of the colonial order.

Economic progress and opportunity are the other pillars of corrective action. People with jobs and hopes for a brighter future are less likely to resort to wanton violence. Continued economic reforms and investment-friendly policies will help create more jobs and prosperity. Indian socialists deride and oppose economic liberalism, but increasing the size of the pie is the only way to ensure that everyone has enough. Slicing the same sized pie into even smaller pieces is a sure-fire way to stoke discontent and conflict.

Finally, Indians must find inspiration in the great souls who have walked this land. Compassion, tolerance, peace, and brotherhood have been integral to the Indian way of life. Broken education and socio-economic systems have caused a major erosion of these values. Better education and greater economic opportunity can see India live up to its bright future potential and do justice to its illustrious past.