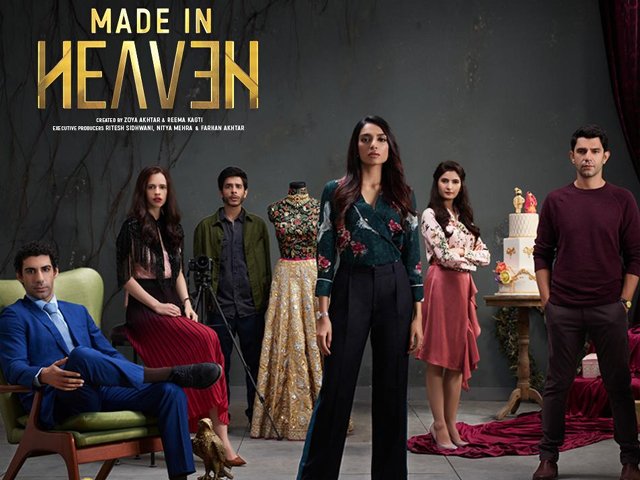 ---
Made in Heaven shows modern India a mirror, and it's beautiful, warts and all
The creators have been unafraid to step into controversial territory to portray the contradictions in today's India.
---
The stories a society tells reveal a lot about its character, its maturity, and its willingness to look itself square in the eye and embrace the entirety of not just its beauty, but also its abundant blemishes.

Indian cinema has been a window to contemporary India for a while now. It has produced some quality work but has also contributed a lot of pure mindless drivel. It has entertained, educated, and exasperated audiences the world over, but through it all, it has carved a place for itself, much like the country it represents.

Traditionally, Indian content creators have been hampered by a number of factors. Firstly, many producers found it more beneficial to cater to the masses or the lowest common denominator, which leads to a flood of overdramatised "saas bahu" TV serials and hackneyed, escapist and formulaic movie plots. Those who want to do something different and push the boundaries often find themselves restrained by an indifferent audience, alongside the prudishness and squeamishness of the Indian censor board. These pioneers end up having to fight exhausting battles with India's bureaucracy as well as with orthodox fringe groups seeking their 15 minutes of fame by obstructing artistic expression in the name of culture and values.

As with many other facets of life, the internet has ushered in refreshing changes to the way content is created and consumed. Producers of content have far greater liberty to push the creative envelope without the stifling shackles of censorship. Youngsters can watch controversial shows privately – on their smartphones even – without the judgement or social censure that going to a theatre or watching it on TV in the family room would invite.

Furthermore, Indian audiences have matured significantly and now seek to consume more meaningful and impactful stories. There is now a critical mass of progressive and open-minded people who want content that reflects their lives, their aspirations, and the challenges they have to deal with.

Netflix and Amazon Prime have been major enablers of this new wave of content. Edgy, bold and in your face,shows like Sacred Games, Ghoul, Mirzapur and Made in Heaven have been intense stories, crafted to give audiences an onscreen taste of the forbidden fruit of undiluted sex, profanity, violence, and even social conflict.


I'm a film lover first so rarely binge watch shows but really enjoyed #MadeInHeaven - delicious & twisted but also emotional & moving. Solid, gripping storytelling & performances. Big applause to Zoya, Reema @alankrita601 & @nitya_mehra!

— Anupama Chopra (@anupamachopra) March 7, 2019
Just finished watching #MadeInHeaven and the name literally stands for itself. #MadeInHeaven is a master piece of heavenly art. Haven't watched any thing like this before and probably won't be able to. Hope ups for season 2. Great job @PrimeVideoIN and crew.

— Axit Darji (@IMaxit7) March 11, 2019


While the content of these shows can make many people uncomfortable, their power to draw and engage viewers is unquestionable. The stories and their stark treatment make for compelling viewing.

Made in Heaven, the most recent of these shows, focuses on the lives of Karan and Tara, who set up a high-end wedding planning business in Delhi. Through the course of its storyline, the show captures multiple aspects of what is clearly a society in transition. While the series itself is set up like a serial with a connected narrative, each episode deals with a different issue and has different supporting characters while our protagonists' personal lives and issues carry on.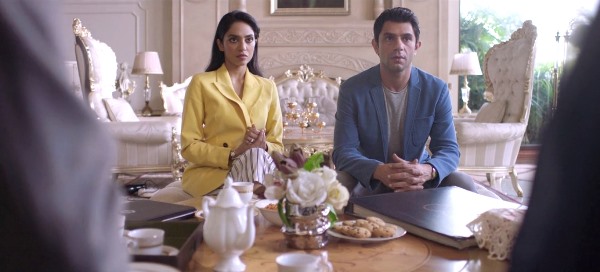 At one level, Made in Heaven is easy on the eyes. It boasts of good-looking actors, beautiful décor, some pretty locales, and scintillating styles. But it's much more than mere eye candy.


Bingeable, progressive, and insightful #MadeInHeaven is worth watching even if it is a tad predictable and plays into the cliches. But it's still engaging and entertaining. Indian web series are doing great things. Another winner by #ZoyaAkhtar @kagtireema

— Nadia A. (@nandi_pandi) March 10, 2019
#MadeInHeaven on @PrimeVideo is absolutely amazing!!! Cannot stop watching it! Hugely entertaining with its take on feminism,politics, power, Delhi society-money-in-your-face but what takes the cake, cherry and the bakery is their normalising of gay people and their lives!!!

— mukula (@mukss7) March 9, 2019


It explores modern Indian life and how traditions continue to dictate terms, even to the seemingly elite and 'liberated' sections of society. Karan and Tara are both victims of double standards and are fighting against the odds in trying to build their business and finding success. They are inherently good people who haven't always done the right thing in their quest to move up. Their backstories are interesting and poignantly portray the vulnerability that both characters dealt with in their respective journeys.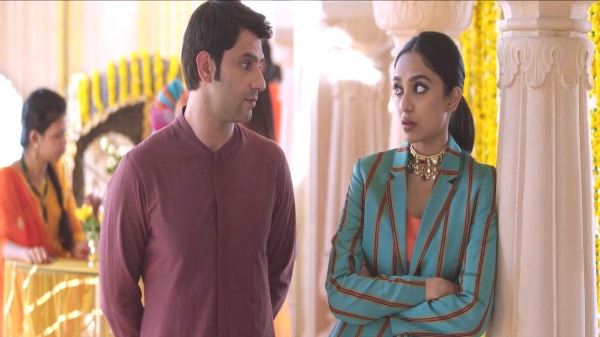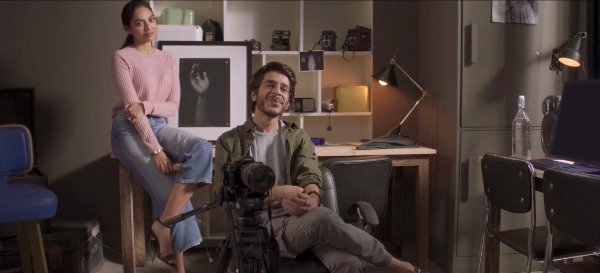 The show isn't afraid to deal with issues like the matter-of-fact expectation of dowry that continues in India despite the practice being illegal, even amongst the so-called progressive crowd. It also looks at premarital sex, extramarital sex, betrayal, classism and class prejudice, and much more. Karan's shady sources of funding his high-end business adds another coarser element to the glossy texture of affluent Delhi that otherwise defines the ambience of Made in Heaven.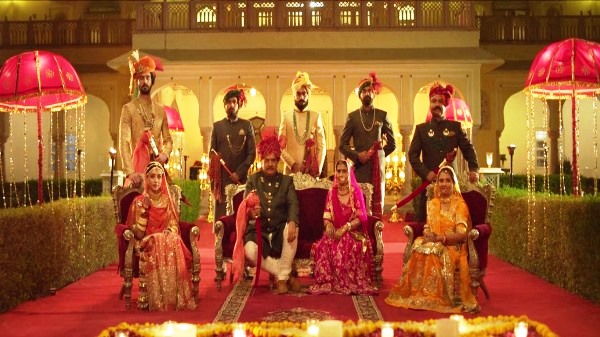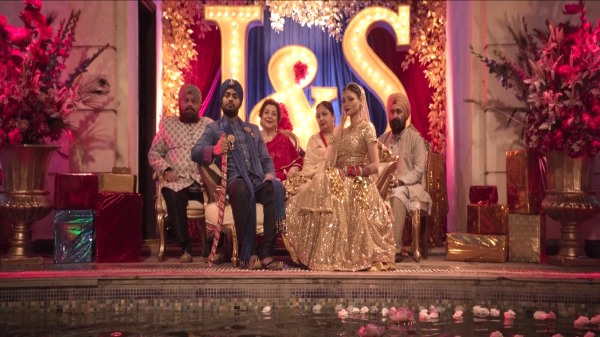 However, where the show breaks new ground from an Indian perspective is in its treatment of homosexuality. There are many intimate scenes featuring Karan with his male lovers. Kudos to Arjun Mathur, the actor playing the role, for shedding his inhibitions and getting physical for the demands of this role, something not frequently seen in Indian TV. Karan's efforts at hiding his reality, not just from an unforgiving and cruel world but even from himself, offer some of the most touching and poignant moments in Made in Heaven.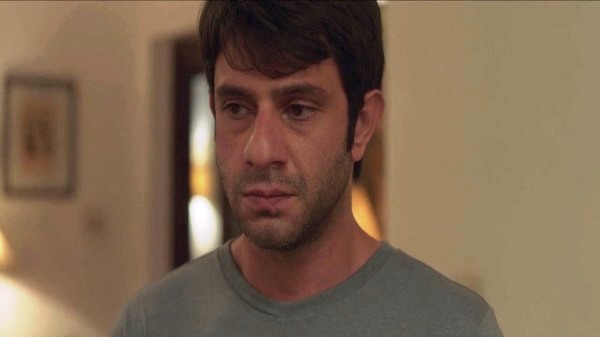 "Homosexuality in India is nothing new. Intolerance is."
This is just one of the million gems that make #MadeInHeaven a beautiful and an emotionally rich series that deserves to be watched over and over again. @MadeInHeavenTv @PrimeVideo

— Priyanka Sharma (@iPriyanka_S) March 8, 2019
Manoj Bajpayee won the heart of millions (& the Asia Pacific Screen Award) for his work in #Aligarh. Fawad Khan became a star in India with #KapoorAndSons. Arjun Mathur has his careers biggest hit in #MadeInHeaven. Who ever said that playing gay ends the career of an actor? 🌈😉

— Apurva (@Apurvasrani) March 11, 2019


Tara's struggles as a middle class girl married into a wealthy family who is trying to establish her own identity are equally moving. The tension she has with her mother-in-law is palpable and relatable. Sobhita Dhulipala essays Tara's character with poise and grace and conveys strength and vulnerability in equal measure.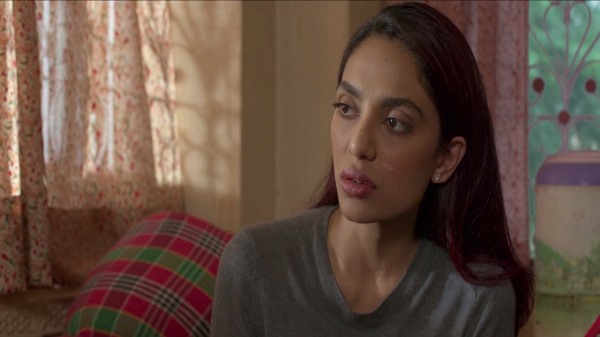 Words usually come to me easily but #MadeInHeaven is indescribably beautiful, poignant and human. Masterful storytelling with complex and nuanced characters. Big win!

— Priya Malik (@PriyaSometimes) March 9, 2019


Made in Heaven goes beyond the lives of the uber-rich and also gives the audience a ringside view of the life of one of the firm's employees, a lower middle class girl who goes by the name of Jazz. Life for her is very different compared to our protagonists and it's interesting to see her conflict in dealing with the contrast between the squalor of her home and the opulence she experiences in her work.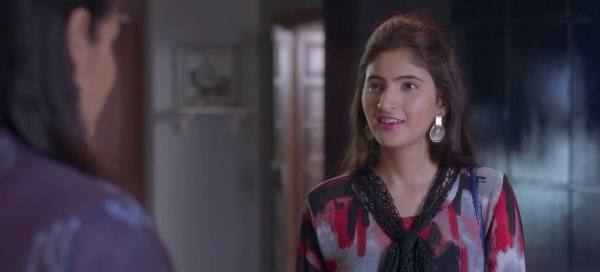 Overall, the creators of the series – Zoya Akhtar and Reema Kagti – have been unafraid to step into controversial territory to offer a mature portrayal of the contradictions and extremes in today's India.

https://twitter.com/TypoMantri/status/1103838763191599105

In the end, you leave the show feeling good about things, but not in a contrived, happy-ending way. Made in Heaven shows modern India a mirror, and the image is beautiful, warts and all.

All photos: IMDb