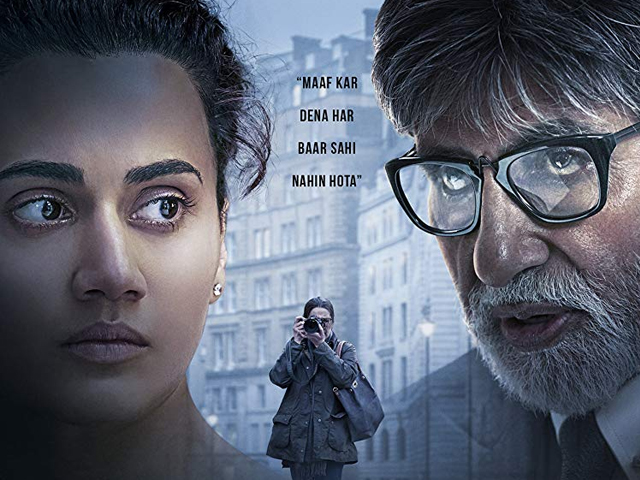 ---
Mystery, thrill and Amitabh Bachchan, Badla promises to be as spectacular as Teen
Pannu and Bachhan are both dynamite actors, and the script and direction will give them a great platform to regale us.
---
Over the years, Amitabh Bachchan has appeared onscreen with many leading ladies. Who can forget his pairings with Zeenat Aman, Parveen Babi, Rekha, and many other leading ladies of Bollywood? To his credit, he's kept going strong and still commands a sizeable pull at the box office. After the success of Pink, it looks like Bachchan is forming a new hit pairing with the immensely talented and significantly younger Taapsee Pannu, albeit not of the romantic kind.

A second movie, Badla, featuring these two actors is set to release this year. There's once again a legal angle to the plot and Bachchan reprises his role as a seasoned lawyer defending Pannu. However, the look and feel of Badla is quite different from Pink, as is the rest of the plot. This film is said to be inspired by a Spanish movie named Contratiempo or The Invisible Guest which is currently available to stream on Netflix.




Badla is directed by Sujoy Ghosh, who has worked with Bachchan in the past in another thriller, Teen. He is also behind the successful and interesting Vidya Balan starrer Kahaani. This film is also being positioned as a thriller, and with the pedigree of the people behind it (and in front of it), it promises to be well-made and gripping.




The trailer reveals an intriguing 'whodunnit' element. Pannu's character finds herself embroiled in a murder and claims innocence, though there are inconsistencies in her story. She is married but has been involved in an extramarital affair. The murder victim is the man she is having an affair with. Interestingly, as the name suggests, revenge, as opposed to forgiveness, forms the central theme of the movie.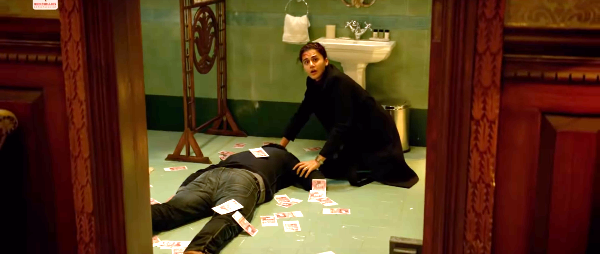 The production looks slick and the acting seems quite tight, which is not surprising given the credentials of the lead actors. The exotic locations in the UK are intended to give the movie a glamorous, international feel. However, the setting imparts a slightly contrived texture, as is the case with many Hindi movies that juxtapose backdrops of European castles, cityscapes and forests with Indian characters. Perhaps that's a nod to the growing numbers of global Indians and the aspiring to be global Indians.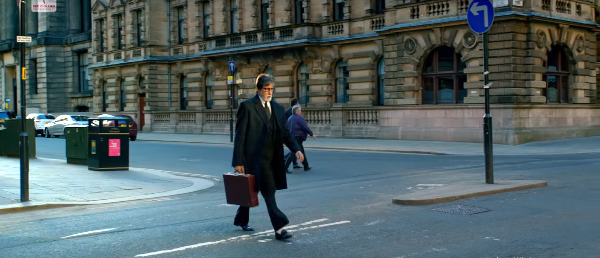 Another nitpick is that some scenes add a touch of artificialness to the ambience of this movie. There's a shot of a train traveling through the British countryside, and while the movie's setting is contemporary, this train has steam billowing out of it and looks like something out of the 50s. There is a shot of an eerie looking castle which wouldn't be out of place in a Harry Potter movie. Another shot shows two characters absolutely alone in a compartment of the above-mentioned train. How often does one enjoy that kind of luxury in real life? It's either escapism or a misguided aesthetic sense. Either way, it provides a slightly discordant note to the serious viewer.




Overall, the search for the truth and the unfolding of revenge will surely keep movie-goers glued to their seats. We'd like to know if Bachchan's character will see the six that Pannu's character shows him, or will he be able to discern the nine that it actually is? Badla looks like it will keep audience glued and will follow in the footsteps of the spectacular Teen. Pannu and Bachhan are both dynamite actors and it looks like the script and the direction will give them a great platform to regale us with their craft.




Badla hits theatres on March 8, 2019.

All photos: Screenshots
Facebook Conversations
COMMENTS (1)
Comments are moderated and generally will be posted if they are on-topic and not abusive.
For more information, please see our Comments FAQ