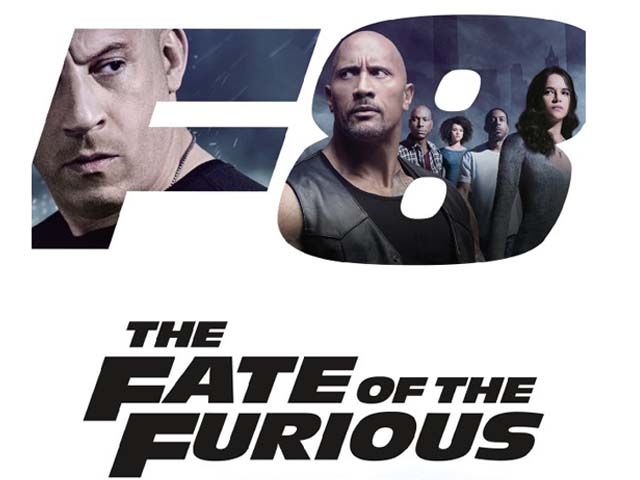 ---
Fate of the Furious is nothing but a slow and strenuous collection of ludicrous action pieces
I am actually curious with regards to the level of ludicrousness that this franchise can reach to keep the brand going
---
Remind me again, what exactly is this whole franchise? There is no way it can be termed as a movie series. Films, after all, require some resemblance to a story. But in furiousverse, there is no such thing as a plot. 


We have simply got a collection of ludicrous action set-pieces that are connected together by filler scenes comprising of hot chicks, lame gags and tediously boring monologues about the importance of 'la familia'. But – with due respect to all the furiousheads out there – in our universe, this might be called a show reel, but there is no way any sane cinephile could consider them as films.





Eight parts in, the Fast and Furious franchise is now simply some kid, heavy on hallucinogens, playing with his 'Hot Wheels'. The point is to somehow find a way to involve slick cars in the most absurd of situations. Throw in some feminine skin-show along with an overdose of male bravado and voila, you are ready with the latest instalment from the franchise. In the world of Fast and Furious, the more ridiculous you can dream up, the better.

You want a sequence in which self-driving cars speed through the windows of Manhattan skyscrapers and smash onto the streets below like very expensive rain? You have got it. Maybe your heart fancies a vehicle-chase involving a collection of decked-up cars, a mammoth snow plough and an army fleet being chased across a frozen lake by a Russian submarine? Your wish is our command sire!

So where exactly does all of the aforementioned ridiculousness fit in? And I kid you not, it unbelievably does.




Well, after the events of Furious 7, which saw the departure of Brian O'Conner, the late Paul Walker, Dom Toretto (Vin Diesel) is in Cuba with Letty (Michelle Rodriguez) following their wedding. It doesn't take long for Dom to find himself in a drag race. It's Fast and Furious, duh!




Following the street race, Dom runs into a cyber-terrorist called Cipher (Charlize Theron) who is out to get her hands on some nukes. The evil hacker proceeds to blackmail our protagonist into working for her and turns him against his comrades; a group that includes his wife Letty, old allies Roman (Tyrese Gibson) and Tej (Chris "Ludacris" Bridges), with the slightly new additions of Ramsey (Nathalie Emmanuel) and Hobbs (Dwayne Johnson). Dom's betrayal stings everyone and lands Hobbs in prison, where he is reunited with an old enemy, Deckard (Jason Statham), who has now switched sides from being a baddie to a good guy. So it's Cipher and Dom against everyone else.




From there on, it's simply a case of getting from one point on the planet to the other in the quickest amount of time and with as much insanely farcical action-pieces as possible, with a couple of these incredibly implausible sequences also mentioned above. Told you, I wasn't kidding.

Since all of this minus any creditable intrigue and drama is not really my cup of tea, clocking at over two hours too long, the eighth instalment of Fast and Furious simply proved to be 'slow and strenuous' for yours truly.

What started as a simple, raw account of outlaw street racers is now coupled with a super-villain, nuclear devices and not to mention, a monstrous submarine included, you wouldn't be criticised for thinking of The Fate of the Furious as a James Bond offering.

What's next for the franchise? Dom and his crew squaring off in their cars against an invading alien army riding their spaceships in Fast and Furious 9.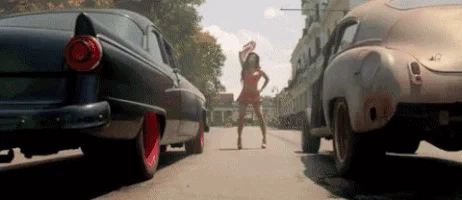 The uber-talented Theron is wasted as the baddie-in-chief while Diesel returning for his sixth Fast and Furious outing sleepwalks through the film in his role as Dom. The couple of scenes where Statham and The Rock are locked in banter are the only few sequences that stand out from an otherwise lacklustre script which is more than content with just having two words – vroom and screech in its arsenal.




The original The Fast and the Furious based on street racing clubs, which felt a little ridiculous some 16 years ago, now seems like a perfectly reasonable film. With every sequel defying the laws of physics and logic in a million different ways, we have now come to a point where even Transformers fans would say,

"Oh come on. Give me a break. There is no way that could ever happen."

With two more movies in the works, I am actually curious with regards to the level of ludicrousness that this franchise can reach in order to keep the brand going, since there are only so many permutations of how fast-moving objects can collide with one another.
Facebook Conversations
COMMENTS (2)
Comments are moderated and generally will be posted if they are on-topic and not abusive.
For more information, please see our Comments FAQ