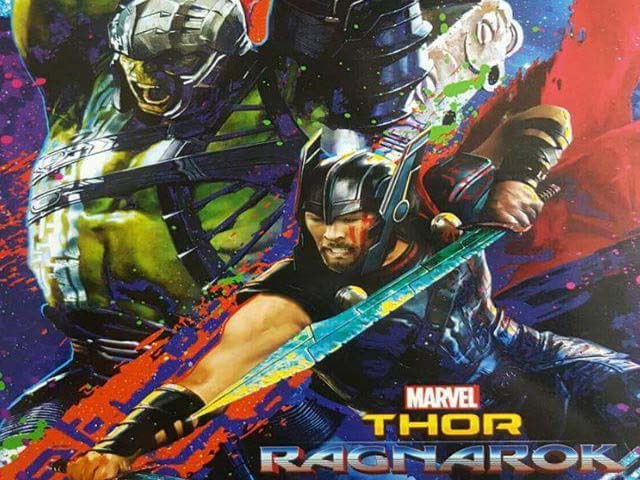 ---
Is 'Thor: Ragnarok' the weirdest Marvel offering to date?
There is great hope this time around, and to be perfectly honest, it's a welcome change of tone for the Thor movies.
---
It's hammer time, or not! Considering we just had Hela aka the Goddess of Death stopping Thor's trusty weapon Mjolnir mid-flight and then shattering it to pieces.

Okay, now this might sound a little confusing to a whole lot of you out there but by surprise-dropping the first teaser trailer for Thor: Ragnarok , Marvel Studios has caught a vast majority including myself off-guard. So forgive me if I am getting a little ahead of myself in terms of excitement, but boy, this first trailer of Norse God of Thunder's third solo adventure  has me all psyched up.

Following 2011's Thor and 2013's Thor: The Dark World, Thor: Ragnarok might be the 17th film instalment of the Marvel Cinematic Universe (MCU) but judging by the first preview, it is arguably the weirdest Marvel offering to date.

Powered by Led Zepplin's rock classic 'Immigrant Song', the whole trailer is a hypnotic collage of quirky costumes, extravagant makeup, and retro coloured 80s aesthetic, not to mention the neon title cards.





The promo begins with Thor (Chris Hemsworth) dangling in mid-air, wrapped in chains. Now this is where I assume our hammer-wielding protagonist loses his weapon of choice to the goth-chic Goddess of Death (Cate Blanchett) who plays the primary villain in the film. After his first encounter with Hela, our hero is then banished and consequently held captive on the outlying planet of Sakaar, a safe haven for criminals and degenerates who are banned from other existing worlds. While there, the hair shorn Thor is enslaved as an intergalactic gladiator of sorts for The Grandmaster (Jeff Goldblum) and is forced to fight fellow avenger and a "friend from work" Hulk (Mark Ruffalo) in the Gladiatorial pit.

So will Thor escape from Sakaar and return to Asgard in time to stop the villainous Hela from destroying the Asgardian civilisation?




If the aforementioned heavy-hitters aren't enough for your liking, we also have Tom Hiddleston and Idris Elba reprising their roles as Loki and Heimdall in the film. While we can somewhat safely assume as to where exactly Heimdal's allegiances lie, we still are not sure whose side the God of Mischief is on.




But one person who has definitely got Thor's back is his newfound ally, Doctor Strange (Benedict Cumberbatch). Despite not making an appearance in the trailer, he is bound to be in the film owing to the offer he extends to the Son of Odin during an end-credits scene in his own Marvel movie.




Thor: Ragnarok is directed by the acclaimed Kiwi filmmaker Taika Waititi, who is known for his eccentrically funny indie work What We Do in the Shadows and Hunt for the Wilderpeople. While the first two parts had these occasional moments of levity, but for the most part it seemed as they were taking themselves a little too seriously. So with Waititi on board, there is great hope that this time around, the experience will be fun and to be perfectly honest, it's a welcome change of tone for the Thor movies.

Again, this might only be a teaser, but this particular version of Thor has already gotten a majority of the fandom excited for the real thing.

Thor: Ragnarok is slated for a November 3, 2017 release.
Facebook Conversations
COMMENTS
Comments are moderated and generally will be posted if they are on-topic and not abusive.
For more information, please see our Comments FAQ