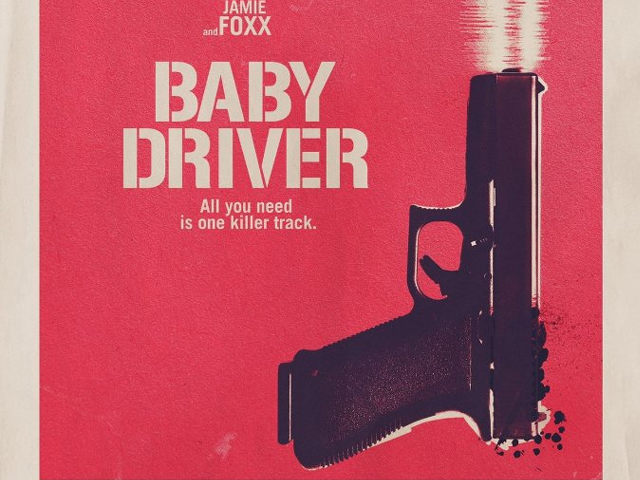 ---
Baby Driver – Revving it up with a 'car chase musical'!
The trailer of 'car chase musical' hit the ground with tires screeching and it has all cinephiles hooked.
---
Have you ever wondered what you'd get if you mix 'La La Land' with 'The Fast and the Furious'? Add in 'Reservoir Dogs' for good measure and Voilà! You have Edgar Wright's latest project 'Baby Driver'.

The trailer of this 'car chase musical' hit the ground with tires screeching just a couple of weeks ago and it has already got all the cinephiles hooked.




It's been a while since we've seen a movie from director Wright with 'The World's End' from the Cornetto Trilogy being his last directorial venture. The first thing that strikes you upon viewing the trailer is how the music-fueled actioner is not something you would really associate with Wright's cinematic sensibilities. I mean this is the guy responsible for super funny films like Shaun of the Dead and Hot Fuzz. Baby Driver, on the other hand, is much more of an action thriller than a comedy.

The film stars Ansel Elgort as the mute titular getaway driver, who suffers from tinnitus and relies on the beat of his personal soundtrack to drown out the ringing in his ears. Our angel-faced protagonist works for Doc (Kevin Spacey), a local crime boss, who taps various crooks including Jamie Foxx and Jon Hamm among others to pull off some daring heists. Now Baby is someone who's in it for the buzz more than the spoils so when he meets the girl of his dreams (Lily James), our hero sees a chance to ditch his criminal life and choose a clean break. But Doc has other ideas, as he threatens Baby's new girlfriend unless he continues to serve behind the wheel on raids. Our lead ends up facing the music when a doomed robbery threatens his life, love and freedom.




Baby Driver could prove to be a huge breakout for Elgort following his role in The Fault in our Stars, while Hamm is nothing like you have ever seen him before.

Wright is very proud of the fact that the majority of the film's stunts avoid Computer Graphics (CG) style trickery that a lot of his contemporaries employ in this particular car-centric action genre. But what's more intriguing is how the director managed to incorporate music as a fuel to drive all the action set-pieces.

"I was just listening through my record collection and I'd envision scenes,"

Wright explained how his movie came together.

"I wouldn't write scenes until I found the right track."


From the trailer, we only get a small taste of the awesome soundtrack fused with the high-octane car chase action and it's just about enough to get us super psyched for Baby Driver's wide release in August.
Facebook Conversations
COMMENTS
Comments are moderated and generally will be posted if they are on-topic and not abusive.
For more information, please see our Comments FAQ