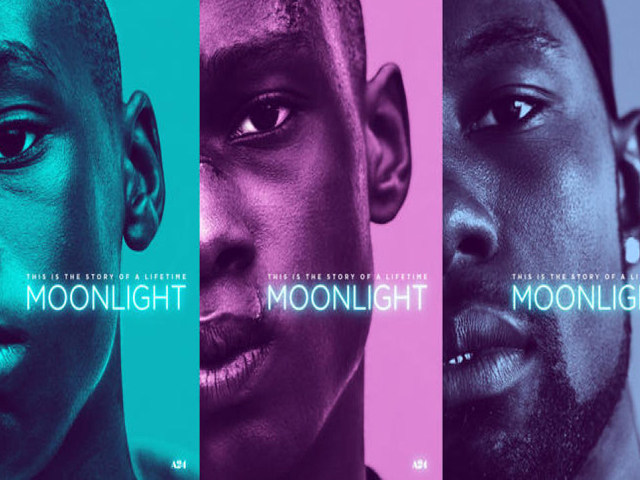 ---
Moonlight is cinematic poetry
From the first frame to the last, Moonlight is a balancing act that never falters.
---
Issues of identity, sexuality and masculinity have always been fascinating subjects in cinema, but rarely have they ever been explored with such beauty, mastery and eloquence as they are with Barry Jenkins' Moonlight.


A film that simultaneously feels both grand and intimate and a film that leaves a lasting impact on you, whether it is through its subtle, fleeting touches or it's vibrant, vivid images.




From the first frame to the last, Moonlight is a balancing act that never falters. It introspects the life of Chiron, a young African-American boy in Miami, through three different stages of his life — childhood, adolescence and adulthood — divided into three sections in the film, as he comes to grips with his identity, and rather the struggle he goes through in search of identity.

As each act runs its course, Jenkins utilises perspective in order to elevate Chiron's arc as it weaves through the structuring to which Moonlight is allowing itself to follow. We get a grip of how others around him end up looking at him, a major factor to where the core power of the film only finds itself rising even higher up.

And Jenkins' brilliance behind the camera cannot be emphasised enough. Complemented by some outstanding work by cinematographer James Laxton, Jenkins is able to capture the most complex of moods and emotions with the most subtle shots and movements. He finds elegance and richness everywhere, whether it is the shadowy street corners and diners bathed in yellow and black, or the radiant moonlight reflecting black and blue.




The film is very much an ensemble piece and it's astonishing how perfectly every actor hits their mark beginning with the trio of performances depicting Chiron. The three different actors who play Chiron — Alex Hibbert, Ashton Sanders, Trevante Rhodes –all bring a certain uniqueness to their respective performances which coincides with what Chiron is going through at that point of his life. But the vulnerability and sensitivity in all three performances make them stand-out as a singular, collective portrait.

Naomie Harris, who plays Chiron's mother, is equally outstanding with very different sense of vulnerability and fragility to her performance. But the stand-out is arguably Mahershala Ali in a phenomenal performance as Juan, a drug-dealer and surrogate father figure to Chiron who just brings an astonishing amount of depth and empathy to a character that could easily have seemed like clichéd stereotype on paper. He won the Oscar on February 27th and it is a wholly deserved one.




Moonlight is cinematic poetry. It says a million things just by a moving glance of it's characters. Each frame, each moment washes over you, beating to the throbs and pulses of Nicholas Britell's symphonic Mozart-esque score. And the themes this film tackles and explores are as timeless as they are universal.


This post originally appeared here.