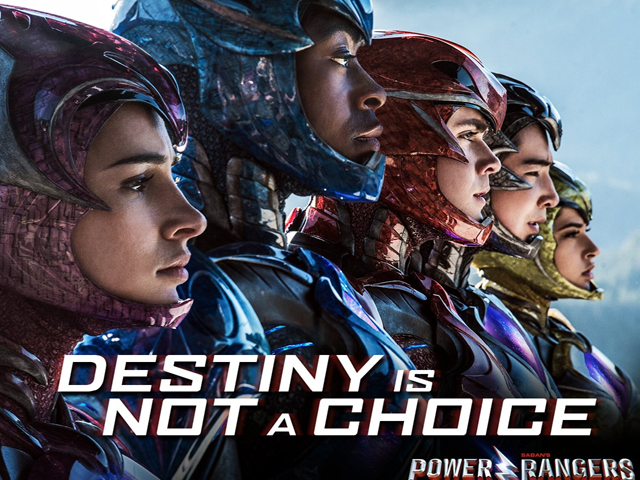 ---
Power Rangers: Taking you back to the 90s
It features a new team of Rangers that need to come together to prevent Rita Repulsa from capturing the Zeo Crystal.
---
In the age of gritty, big budget reboots it was only a matter of time before Hollywood cashed in on the nostalgia factor and finally brought one of the most beloved children's live-action series from the 90's Mighty Morphin Power Rangers to the big screen. 

Now, the series was known for its campy nature, so it'll be interesting to see how the South African director Dean Israelite and the producers bring it to the big screen in a manner that is able to maintain that feel of a modern day blockbuster, without being too self serious. And judging by the trailer, it definitely looks like something that might be able to do that.

The film features a new team of Rangers that need to come together in order to prevent the villainous Rita Repulsa from capturing the Zeo Crystal. As well as a cast of talented up and comers like: Darce Montgomery, Naomi Scott, Ludi Lin, RJ Cyler and Becky G with comedian Bill Hader playing the lovable android, Alpha-5, Elizabeth Banks as the evil witch, Rita Repulsa, and none other than Breaking Bad's Bryan Cranston as Zordon, the mentor and leader of the Rangers.

Cranston has even likened the film to Christopher Nolan's The Dark Knight, saying,

"This is different. This is as different as reimagining as the [1960s] Batman television series as it became the [Dark Knight] movie series. You can't compare those two, and nor can you compare this movie version of the Power Rangers to that television series. It's unrecognisable for the most part. There are tenets of the folklore that you hold onto for sure, but the inspiration is different, and the sensibility of it and the approach to the film making is completely different."

It'll definitely be interesting to see if it lives up to the hype.

Power Rangers is set to hit Pakistani cinemas on March 24, 2017.
Facebook Conversations
COMMENTS
Comments are moderated and generally will be posted if they are on-topic and not abusive.
For more information, please see our Comments FAQ