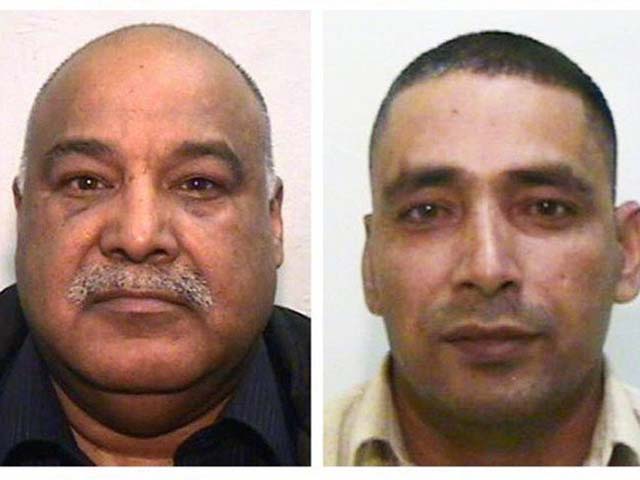 ---
Should Pakistan accept the criminally degenerate from other countries?
If the British government is so keen to protect their communities, they should deport Altaf Hussain as well.
---
News emerged last week that a group of men convicted of committing horrific child sex abuse against underage girls in Rochdale, UK, were denied their appeals against deportation to Pakistan. The accused in question had dual British-Pakistani citizenship, and acquired their British passports through naturalisation. 

The purpose behind the deportation is to punish those who pursue vile criminal acts in the UK and then hide behind the human rights guaranteed to them through their British nationality. Although the case will still be protracted and significant time will pass before they return to Pakistan, it is still an embarrassing prospect to deal with.

Let's not sugar-coat this story at all. These men committed despicable acts of sexual depravity against girls as young as 13. The victims in question were plied with alcohol and drugs and then passed around within a group of men like sex slaves. Their vulnerability and young age ensured that those involved continued as they didn't know any better. When the news broke of these allegations, there was uproar throughout the country.

Far-right groups, like English Defence League (EDL) and Britain First, had been complaining about the existence of such groups for years. They were ignored and called racist, which added more fuel to the fire and increased division amongst communities. Following the Rochdale convictions, several victims came forward in other cities up and down the country, revealing a nausea-inducing mesh of Pakistani men preying on young, vulnerable, white women.

British Pakistanis became tainted by the acts of a few imbecilic men. Reports came in that several customers started asking for white taxi drivers instead of Asian ones. Even today, there is much division and anger because of the acts of these men and so it seems as if deporting the convicts back might bring some closure to the victims and the wider community.

Rochdale's Member of Parliament (MP) Simon Danczuk has made it clear that these men should not be allowed to stay in the UK. However, the question that arises is, should Pakistan accept these convicted criminals? Wouldn't the lives of young, Pakistani women be under threat by the presence of these men in their communities? Sexual abuse is such a taboo topic in Pakistan and if these men went unsupervised, would they strike again? And if they did, would they face any punishment for their acts?

I can understand the reasoning behind the measures chosen by the British government but don't think Pakistan should be some kind of dumping ground for the acts of vile men. Instead, they should face harsher criminal sentencing within the UK and receive extensive counselling to channel their frustrations towards more helpful causes.

Furthermore, if the British government is so keen to protect their communities from sexual predators then, by that same standard, they should be more forthcoming with deporting Altaf Hussain. The Muttahida Qaumi Movement (MQM) leader has been implicated in extortion, murder, money laundering, aiding and abetting terrorism in Pakistan and yet he enjoys a luxurious lifestyle in the UK. He has avoided any persecution in either country as he relies on the human rights card, despite depriving the rights of so many in Pakistan. Do the same principles of law and justice not apply in his case? Shouldn't Altaf face deportation to Pakistan as well?

Rochdale is now a town synonymous with covert sexual abuse. It will take many years to reverse the damage those depraved men have inflicted upon their communities. Removing them from the country makes perfect sense but the principles that the British government is so keen to uphold must apply to everyone. Pakistan has enough societal problems of its own and is in no need of being burdened with the sins of others.