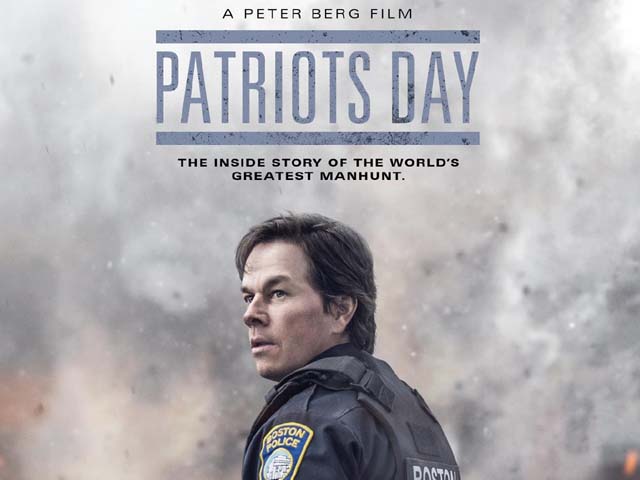 ---
Patriots Day: Made by Hollywo... US Security Agencies
There's never much tension because we know what's going to happen next and how it's all going to end.
---
Are we aware of the fact that loads of people consider the whole Boston Marathon Bombings an elaborate hoax perpetrated by the US Government and stage-crafted by none other than our beloved Hollywood? It shouldn't come as a major surprise given that Tinsel town has been in cahoots with Uncle Sam ever since World War One. Yes, that far back! Anyone who believes that all these war-mongering movies are purely coincidental is at best, completely naïve and at worst, complicit in all the resulting atrocities.


What is the point of discussing all of this, you might ask. Well for starters how about the fact that, fake or not, the Boston marathon event had an effect on the American public in a certain way and the release of Patriots Day ensures that they keep acting in that particular manner. Now what in hell could that be?

Well the media – which includes Hollywood­ – being dominated and controlled by the US security agencies, is an open secret and they make sure that their particular agenda is set up in such a way that it is easy for the masses to consume. Patriots Day seems to fit this particular bill right down to the T.




Anyway, back when I first saw the clip some time ago, the first thing I muttered to myself was,

"Oh God, not again!"

If I am not wrong, after Lone Survivor and Deepwater Horizon, this is the third time in a span of just four relatively short years, that the duo of actor Mark Wahlberg and director Peter Berg have collaborated yet again to chronicle another real life mishap (or not) movie. This newest docurama accounts the 2013 Boston marathon bombings and the events unfolding over the next few days which shaped the hunting and the ultimate capture of the Chechen-American brothers who were held responsible for this terror attack.

It didn't take long to hit me that the movie is more like a Crime Scene Investigation (CSI) episode. You can conveniently call it a 'been there, seen it' flick, an archetypal procedural cat and mouse chase we are all so used to.




Inarguably the gravitation force of the movie, Mark Wahlberg plays the role of Sergeant Tommy Saunders, a part which Wahlberg may have done at least a dozen of times before. Our hero walks the race as an act of self-atonement after getting in a tough spot with his boss, Police Commissioner Ed Davis, played by John Goodman.




Suddenly, the bomb goes off, Saunders takes the charge and transforms into Superman, collecting clues while getting emotionally involved with the injured victims. The Federal Bureau Investigation (FBI) charges in with Special Agent Richard DesLauriers – played by Kevin Bacon– and then tracks down the bombers with the eventual help of our local hero. Michelle Monaghan plays Carol Saunders, Tommy's emotionally distraught wife.




All the characters in the movie, sans both the Saunders, are based on real people. Now for those of us who were following the actual bombing event closely, the film understandably lacks the "unpredictability" factor. There's never much tension because we know what's going to happen next and how it's all going to end.

Wahlberg is his usual gruff self, and does nothing beyond his usual capabilities. The rest of the cast is also bearable, delivering the kind of performance that doesn't really put you off from the source material.

Now whether you believe this is a Hollywood sellout spreading more lies or it actually stands a chance, for me the movie never really rises above the level of a good action thriller. The tight pace of the narrative along with some perfectly watchable actors keep you hooked and somewhat entertained but that's about it. With no soul whatsoever, if this really was celluloid propaganda, then all I can say is the agencies have invested money in the wrong project.