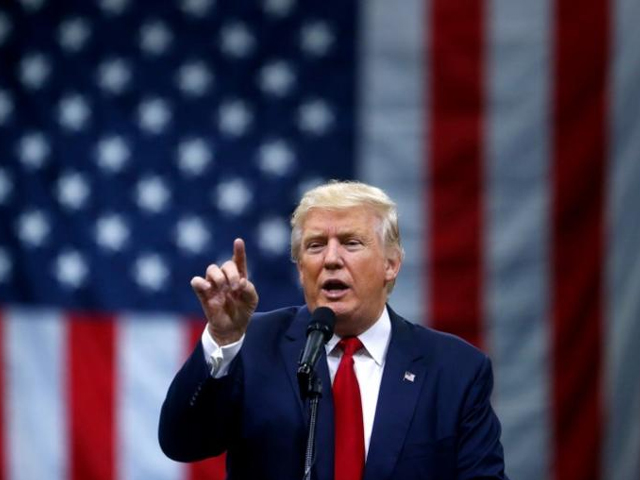 ---
I am a Muslim immigrant and I feel safe in Trump's America
Muslims should learn to integrate into the normally tolerant fibre of society more than complaining about persecution.
---
On the chilly January day when President Trump took his oath as the 45th president of the United States, I was filled with mixed emotions of excitement and uncertainty. Generally, minorities, particularly Latino and Muslim immigrants, are especially concerned because of statements President Trump made against them during his campaign but I believe that I am safe and secure in Trump's America.

I got several phone calls and text messages from family members and friends in Pakistan who were worried about my future in the US. I particularly remember the screen of my phone becoming bright and reading a message from my friend Ghias,

"Are you okay, Hassan bhai? It is a bad time for Muslims in the US."

I closed my eyes and started to think, "Am I really unsafe in Trump's America?" I picked up my phone and replied, "I am absolutely safe here."

According to US Attorney General Loretta Lynch, there was a 6% increase in hate crimes in the States last year. But it should be remembered that not all hate crimes are against Muslims or other minorities. This number also includes hate crimes against Trump supporters. For example, a recent social-media video, widely viewed, showed four African American young adults verbally and physical assaulting a white guy with an intellectual disability. While there may be some incidents of hate crimes that go unreported, fake and over-reporting of hate crimes occur as well.

Last month, my friend, Roy Johnson, was accused of Islamophobia while having lunch at a local restaurant in Brooklyn, New York. He was waiting for his food to be delivered when a young Arab girl with a headscarf, sitting at an adjacent table, started to chat on her smartphone. She spoke loudly and was holding the phone away from her face. Roy gently asked her,

"Would you mind moving to a corner, you are very loud?"

The young girl took it as an offence against Islam and retorted,

"We Muslims, are not leaving this country – like it or not, we are here to stay!''

She left Roy speechless. In his wildest imagination, he did not think his words could be interpreted as anti-Islam.

The irony is that Roy is a registered Democratic voter and one of the rare Americans who have regularly interacted with many Pakistanis in the past. He has driven me and my mother to Friday and Eid prayers and has fasted during Ramazan in respect for his Muslim friends. Moreover, he has let many physicians, their families, artists, and musicians from Pakistan stay in his house while they visit New York.

On the other hand at a national level, there have been several false reports of Islamophobia. In one false report, an 18-year-old Muslim girl accused three men of trying to take off her head scarf in a New York subway. In a similar false report, a University of Louisiana female Muslim student reported that she was harassed by young men who were wearing Donald Trump's hats. These incidents did not happen.

There is a little doubt that Muslims live under clouds of paranoia and mistrust in a larger American society. The followers of radical and militant Islam are responsible for the current blame against Muslims in the US. The Boston marathon bombing, an NYC bomb blast, terrorism in Ohio State University, the San Bernardino shooting, and the deadly attack on a night club in Orlando were all orchestrated by Muslim radicals. These events have caused grave damage to the peaceful image of Muslims in America.

In my personal life, I am often more sceptical about meeting a new Muslim. I worry that person may have some militant mindset or maybe he is an undercover agent for a surveillance agency. For me, the odds of getting into trouble with some unknown Muslim 'friend' are higher than worrying about the policies of the state about Muslims.

President Trump has not mentioned banning Muslim immigration since his election. His nominee for Attorney General has opposed a national Muslim registry. Trump has even considered a Muslim, Zalmay Khalilzad, for a cabinet position. Only time can tell what his real policies towards Muslims will be.

There is a history of many nativism movements in the history of the United States. Irish, Italian, Chinese, and Japanese have faced severe discrimination, based on race, culture and sometimes religion. The lesson Muslims should learn is to integrate into the social and normally tolerant fibre of the society more than complaining about persecution. Meanwhile, I continue to feel safe in the United States and I trust, no matter who is president, this country will be run by the rule of law.