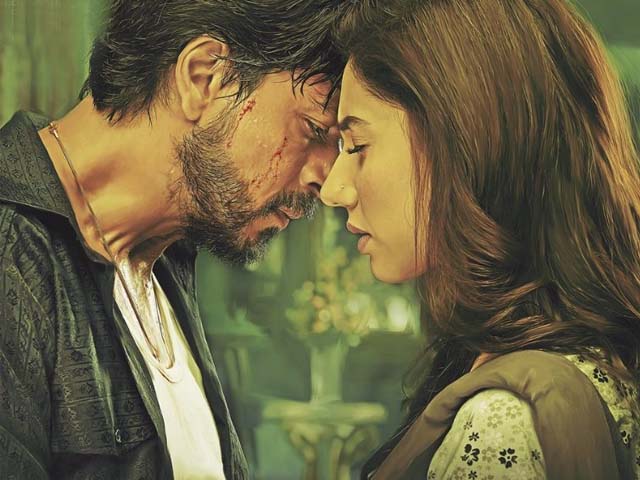 ---
Will Raees live up to the standards of its record breaking trailer?
The movie is a period action-thriller and judging by whatever we managed to extract from all the previews of the films
---
With less than ten days on the calendar, get ready to lap up a potboiler in the name of the SRK brand once again. Following a delay of almost a year, Shahrukh Khan is back from taking a break from his romantic image with Raees.


Set in 1980s Gujarat, Raees tells the story of Liquor Baron Raees Alam (Shahrukh Khan), whose business is challenged by a police officer ACP Majmudar (Nawazuddin Siddiqui). How the two go head-to-head forms the crux of the narrative.

First things first, the movie is a period action-thriller and judging by whatever we managed to extract from all the previews of the films, the production design is nothing to write home about. For a movie set in the 80s, only the tropes employed by the filmmaker seem to be from that particular era.

Emerging from the smoke for an intended 'whistle entry', bravo Hashmi Surma sponsored King Khan! This particular 'protagonist opening' was only used a million times during the worst period of Bollywood.




Alternatively, when you have powerhouse performers like Shahrukh and Nawaz, you should be doubly conscious of the content you are providing them to work with.

Case in point, these supposedly quotable lines from the trailer:

"Ammi jaan kehti thi koi dhandha chhota nahi hota, aur dhande se bada koi dharm nahi hota."

(Mother always said, no business is small, and no religion is bigger than business)

"Aap mujhe kahin bhi transfer kar dijiye, Raees ko nahin chhodunga."

(No matter where you take me, I will not leave Raees).

"Baniye ka dimaag aur Miyanbhai ki daring."

(The mind of a businessman and courage of a Muslim).

These dialogues might only work because they were delivered by two actors who could simply read entries out of a telephone directory and make them sound like poetry, else the range of material they are forced to act out is ordinary, at best. The duo reminds me of Al Pacino and Bobby de Niro in Heat and are the single biggest reason why I would want to watch the movie.

Oh and speaking of performances, there is a certain Mahira Khan in there too. The best thing I can say about the Paki diva is how she manages to hold her own against someone as huge as SRK without even an iota of inhibition in her act.




So will Raees, with the fastest trailer on YouTube to cross 100K likes, be as record breaking in crossing the 100 crore barrier? Guess we won't have to wait that long to find out.

[poll id="727"]


Facebook Conversations
COMMENTS (4)
Comments are moderated and generally will be posted if they are on-topic and not abusive.
For more information, please see our Comments FAQ