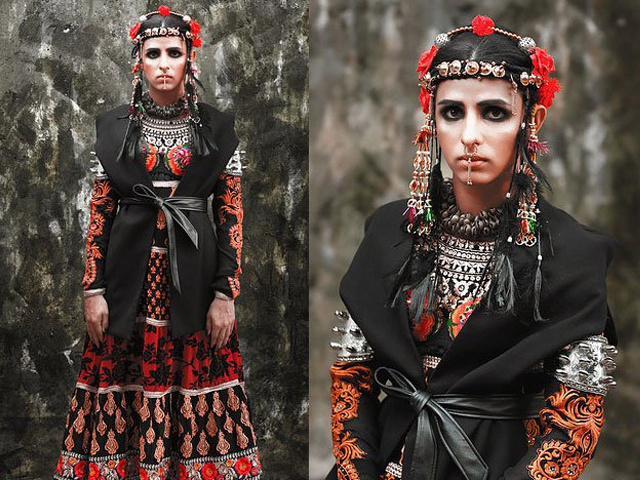 ---
Our first transgender model and other milestones for Pakistan
I would love to see our transgender community appointed as military personnel or government officials.
---
As Indian activist Laxmi Narayan Tripathi stomped the runway at the Lakme Fashion Week, US athlete Chris Mosier appeared in a Nike advertisement, and Turkish President Recep Tayyip Erdogan shared an iftar meal with a transgender celebrity, a change has been brewing globally this year. But there's still so much activism, action and inertia that is still needed in Pakistan.

Let's recount some of the trailblazing moments that shook the Pakistani society, empowering the notions surrounding transgender persons:

June 2009

In order to ensure their rights, the Supreme Court of Pakistan ordered the first census for transgender people to take place. However, the government has yet to introduce a dedicated column in census form, along with a two per cent job quota for the transgender people residing in Khyber-Pakhtunkhwa (K-P).

July 2010

23-year-old Sarah Gill became the first transgender doctor in Pakistan. Later on, she started an NGO called Gender Interactive Alliance (GIA) for the equality and civil rights for transgender persons.




February 2012

NADRA added a third gender category on CNIC registration forms. They were issued their CNICs free of charge, were provided security and registration centers, along with a mobile van service to facilitate them to register at their chosen location.

April 2013

Bindiya Rana contested for a seat in the provincial assembly election, standing from the PS-115 in Karachi. Rana, who was once named Abdul Aziz, sells clothes to make a living in Mehmoodabad and raises awareness through her work as president of GIA.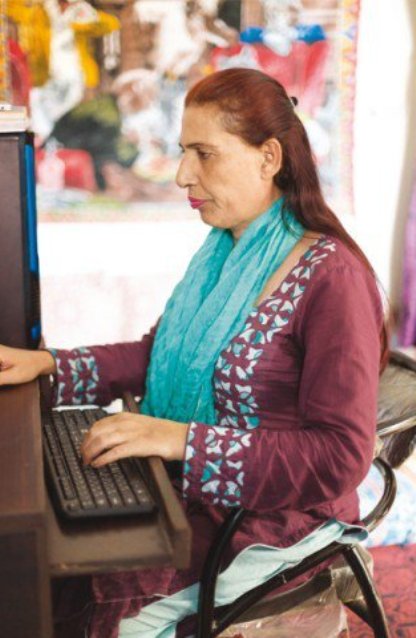 September 2013

Usman Akram started his tyre shop at a bus stand in Toba Tek Singh. Akram was once married to a man and his former name was Nagina Akram before he fully transitioned.

January 2014

Sindh government hired three transgender persons – Riffy Khan, Muskaan and Anjum – as full-time employees in Karachi. While the hired persons were educated, many still remain uneducated and continue to beg for a living.




December 2014

The Danish-Pakistani Aks Festival takes place in Lahore and Islamabad which aims to empower the transgender and queer community through film, art and dialogue. The festival was the brainchild of Kami Sid who also appeared in a BBC documentary titled, How Gay is Pakistan, with her partner Sid.

June 2016

K-P government allocated Rs200 million for the welfare of the transgender community of the province. While this seems like a generous apportionment, it is yet to be seen whether this amount is actually invested for the betterment of the transgender community considering the constant hardships they face in the province. 

July 2016

Fifty Pakistani clerics issue a fatwa stating that marriage between transgender persons is lawful and permissible in Islam. The fatwa, issued by Tanzeem Ittehad-i-Ummat, may sound very liberal but it still denounces marriage for anyone who displays "visible signs of both genders".

October 2016

Madam Boota is contesting as an independent candidate from the PP-78 Jhang constituency against Maulana Muhammad Ahmad Ludhyanvi, chief of Ahle Sunnat Wal Jamaat (ASWJ). Boota took up this challenge after she was groped in a dark corner by a stranger. She lives alone in a tiny home with a dog and a goat. 




November 17, 2016 

Shama Begum filed a petition at the Lahore High Court requesting permission for a sex reassignment surgery of her 24-year-old daughter. Since doctors and surgeons in Lahore refused to carry out the surgery, Shama Begum had no other option but to seek a court order.

November 21, 2016 

Nadeem Kashish, founder of Shemale Association for Fundamental Rights (Safar), announces plans to build a mosque for the transgender community in Islamabad. Transgender persons are mocked when they enter religious places and hence a safe place for them to offer their prayers was direly needed. They are currently taking donations for the Rehmatul Alameen mosque in the Bari Imam area in Islamabad. 

November 24, 2016 

Jamiat Ulema-e-Islam- Fazl (JUI-F) Senator Hafiz Hamdullah sheds light on transgender rights in the senate.

"In our society, they are treated as 'outcasts' which should not be tolerated," the senator lamented. "But being a transgender person is not a crime."

He may have garnered severe criticism for verbally abusing a female analyst, but his denouncement of Saudia Arabia's ban on transgender community from Umrah was appreciated. 

November 29, 2016 

Fashion community in Pakistan welcomes the first transgender model Kami Sid in a powerful photo shoot styled by Waqar J Khan. Depilex's Nighat Misbah did Kami's makeup herself and the pictures were photographed by fashion photographer Haseeb Siddiqui.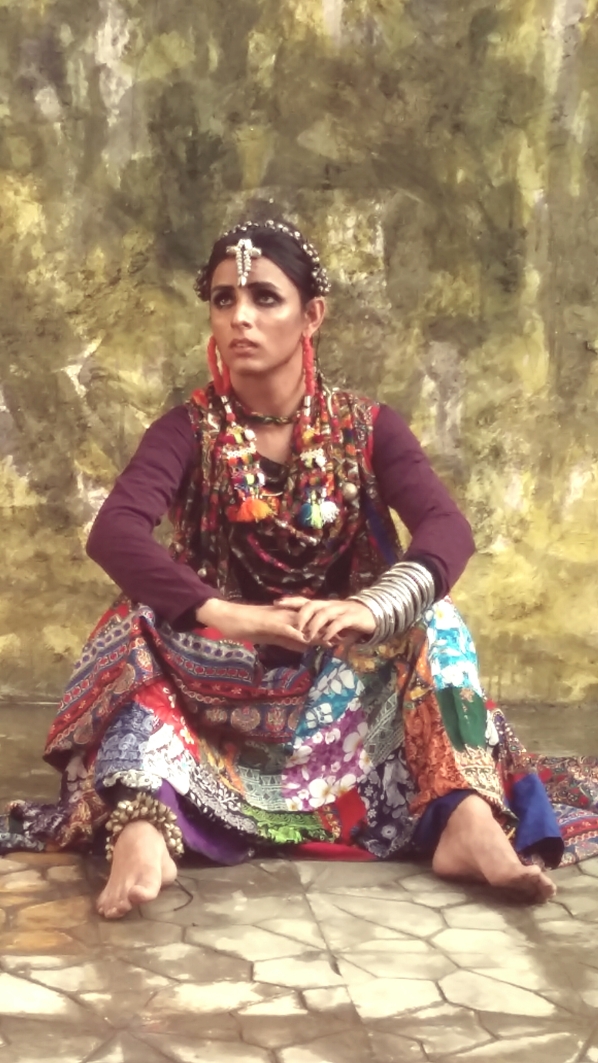 [/fbvideo]

It may seem that the transgender community has come a long way in Pakistan, but there are so many more milestones to reach. I would love to see a transgender open a top Pakistani designer's fashion show or play a significant role in a popular drama that does not objectify or mock the transgender community. Wouldn't it be nice for a transgender person to showcase their musical talent on Coke Studio? Other than entertainment, I would love to see them appointed as military personnel or government officials. Because only the visibility and inclusion of our transgender community in the workforce will change our perceptions of them, bring down discrimination and save another Alisha from being shot, mocked and killed.