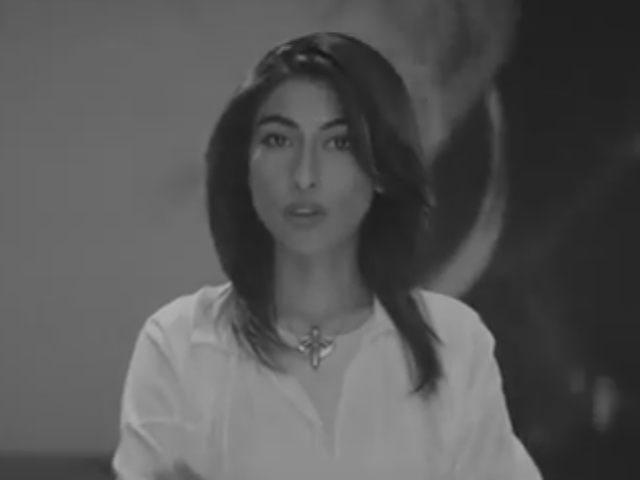 ---
Is the new #BeatMe campaign really a form of female empowerment?
Momina Mustehsan? Seriously? The same singer who condemned Qandeel Baloch for not fitting into the social norms?
---
I have always been a misfit. The obese thought I was too thin to fit in, the thin ones considered me too fat to fit into their circle. I was not serious enough for the intellectuals and a bit too serious for the non-intellectuals, too unconventional for the conventional and too domesticated for the free birds.

However, these are just to name a few. My greatest dilemma is being too desi for the burgers and too burger for the desis. This leaves me with no choice but to hang-out with myself and even take myself out for dinner.

I am well aware of the criticism 'feminists' receive, but I am not scared to show who I am. Yes, I am a proud feminist. I might be the strongest supporter of women empowerment, but it doesn't end here. There are days when I'm shunned by my peers for being nice to my in-laws and cooking gourmet meals for my husband. I am also put down by many housewives for being vocal and opinionated. Hence, a misfit once again.

Yesterday I came home early from work and instead of rushing to the kitchen to do the usual. I plonked myself comfortably on the couch and started catching up on what I had missed out on social media. On Twitter, I came across this new feminist video called #BeatMe by UN Women Pakistan doing rounds. First of all, the name itself shocked me. Despite being metaphorically correct, what message are they trying to convey?

Domestic violence is an international issue. However, it is of greater significance in our part of the world, as women are not empowered and independent. A woman is considered to be a man's physical and emotional property – be it her brother, father, husband or son. Even the smartest women have been programmed this way.

That being said, it will be incorrect to say that domestic violence is only limited to the lower and lower middle-class, as even the elitists hold the tendency to stoop this low – based on the tragic stories I have come across. But yes, the percentage of such violence is definitely higher in the financially and intellectually challenged strata. So that takes me back to the video, how many of those men are going to understand this totally bizarre concept and that too in English? Yes, a language that's not understood by the majority!

I respect UN Women Pakistan for taking the initiative of bringing this matter to light. But many questions occupy my head that I would want answers to. As the term 'Beat Me' suggests, it is addressing men. Pardon my meek intellect as this video clearly flew above my head, because I could barely comprehend the cinematography. It features some of the most prominent women of the country challenging men to beat them at the talents they own.

Coming to these noted celebrities. Meesha Shafi has asked to beat her at voice. Well considering her singing capabilities, I shall keep my comments reserved. And Momina Mustehsan? Seriously? The same singer who condemned Qandeel Baloch for not fitting into the social norms? Does landing a Coke Studio gig make you worthy of all the praise and being a role model for Pakistani women? Naseem Hameed however, is inspirational and I truly respect her talent.


#QandeelBalouch was not an epitome of women empowerment. If anything,she was portraying the opposite: the only asset a woman has is her body

— Momina Mustehsan (@MominaMustehsan) July 24, 2016


Thank you for highlighting the concept of domestic violence which has consumed many lives today, but please spread your message wisely based on your target audience. By using disturbing metaphors and role models who have actually been putting fellow women down in the past, you are doing no service to the society.

You cannot educate Pakistani men to treat the women better through a bizarre video and that too, in English. This is a land of matriarchal Indus Valley Civilisation. Its women have always been an epitome of substance and resilience. A more grounded and focused approach might serve the purpose better.
Facebook Conversations
COMMENTS (5)
Comments are moderated and generally will be posted if they are on-topic and not abusive.
For more information, please see our Comments FAQ