---
Ben-Hur: Fast & The Furious - Jerusalem Drift
The 'chariot race' sequence is as soulless as anything you are likely to encounter in the utterly dumb F&F...
---
I have seriously had enough! Hearing out all my chachus and mamoos praising the hell out of Ben-Hur (1959) all my adult life has simply taken its toll.
Me: "Maamo, The Shawshank Redemption."

Mamoo: "Nah, Ben-Hur!"

Me: "Chachoo, 17 Academy Awards for the Lord of The Rings trilogy!"

Chachoo: "Meh, Just one Ben-Hur and 11 Oscars!"

Me: "D-Day landing sequence from Saving Private Ryan."

Not just maamo and chachu but maami and chaachi too:

"Ben-Hur's Chariot Race… debate settled!"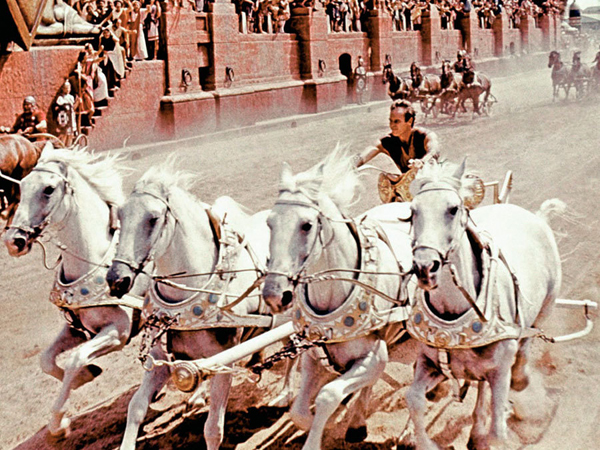 There is just no winning with this lot as far as Ben-Hur is concerned. So imagine my horror when I came to learn a 're-imagined' version is about to hit the screens.

My family's penchant for 'goldie oldie' and aversion for 'all things new' is about to get its biggest validation with the latest film adaptation of the novel 'Ben-Hur: A Tale of the Christ'. After all, what better way to settle an 'old versus new' argument than to pit a classic against its direct contemporary?




And boy was my fear spot-on! The trailer has been out for quite a while now but my suspicions show no sign of abating.

First-off, if they we were actually thinking of making a Transformer style pop-corn blockbuster, why not go the whole hog and rope in Michael Bay to direct this cinematic atrocity.

The vengeance story about a Jewish prince, Judah Ben-Hur (Jack Huston) who is falsely accused of treason and sentenced to a life of slavery by his adopted brother, Messala (Toby Kebbell) a roman army officer, on the face of it is 300 (2006) with tackier costumes.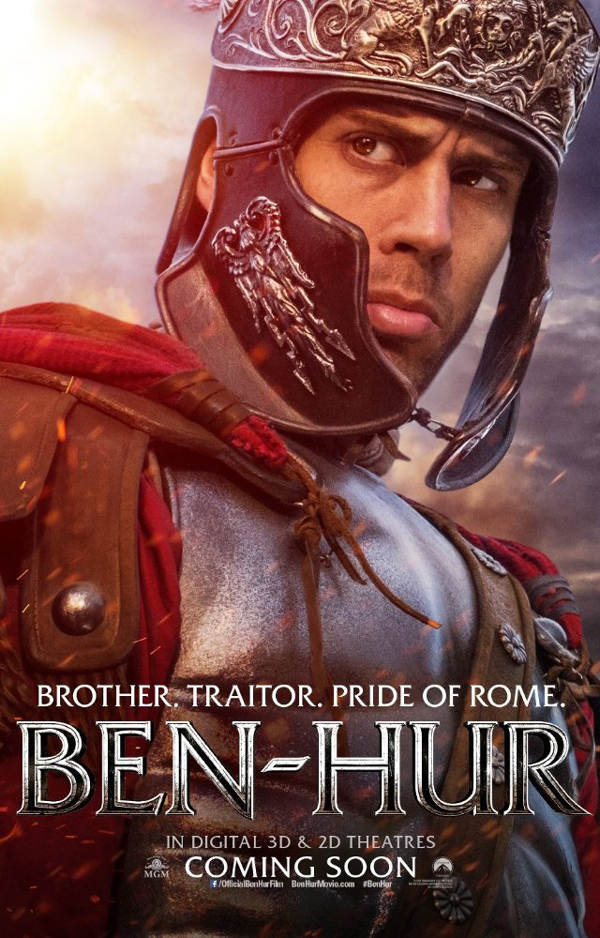 It also has Morgan Freeman, whose character in Bruce Almighty (2003) and innumerable 'voice of god' narrations in so many other films, helps in not-so-subtly selling the godly aspect to the audience.




And if this religious symbolism is still somehow lost on you then you always have this in-your-face image to look forward to.




Someone remarked on Twitter that this is 'Fast and Furious: Jerusalem Drift' and I don't necessarily disagree with this at all. With blaring cookie-cutter music, the whole 'chariot race' sequence is as soulless as anything you are likely to encounter in the utterly dumb F & F franchise.




The 2016 version already had a huge task filling some huge roman sandals but by the looks of it, this one is hitting the dirt in the cinematic arena before it even gets to buckle up the strap. And as for my relatives, 'old is truly gold' especially when you are counting on Hollywood to be the new reel order!
Facebook Conversations
COMMENTS (1)
Comments are moderated and generally will be posted if they are on-topic and not abusive.
For more information, please see our Comments FAQ