---
Wham bam, thanks but no thanks Sam!
Years after ruing his luck, Big Sam finally landed the big one.
---
Love him or loathe him, Sam Allardyce aka Big Sam is never far from the headlines. This after all is the same guy who bizarrely had designs on conquering the sport with his unique (read Neanderthal) style of football.
"I'm not suited to Bolton or Blackburn, I would be more suited to Inter or Real Madrid. It wouldn't be a problem to me to go and manage those clubs because I would win the double or the league every time. Give me Manchester United or Chelsea and I would do the same, it wouldn't be a problem."


Well, that is your clearly annoyed Allardyce, when he was the manager of the footballing powerhouse that is Blackburn Rovers.

But the 61-year-old himself knew the reason for this prejudicial snub.

"I won't ever be going to a top-four club because I'm not called Allardici, just Allardyce."

However, with all due to apologies to Big Sam, his penchant for kick-and-rush football might just be the real reason he had been rebuffed by the footballing elite.




But such was the level of performance by England during Euro 2016  that heads had to roll, and out went Roy Hodgson and in came Sam Allardyce as the new Three Lions' manager.

'One man's misery is another man's fortune' and all that jazz.

But the question is why, when Rooney and the gang were so tactically and technically behind their rivals, would you choose Sam – long ball – Allardyce as the gaffer. And if the FA really think he is their best chance of winning the World Cup or a European Championships, then you really have to wonder, what are they smoking at the association's headquarter.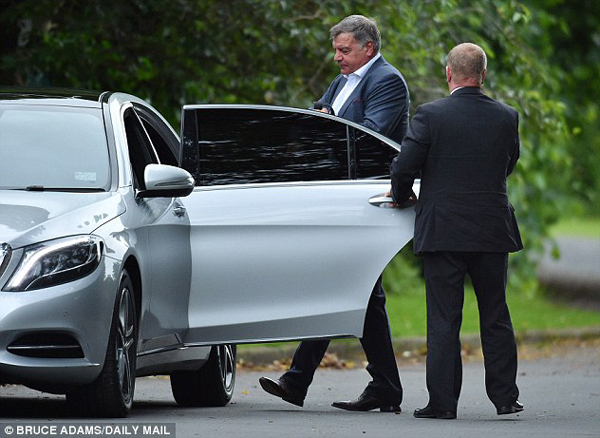 But credit where credit is due, Allardyce's teams as opposed to Hodgson's always play to a plan. The tactics might include launching long balls one after the other but players are fully aware of what exactly is expected of them. Though it's completely debatable how this footballing blueprint of his would fare against the likes of Germany and France or even Wales and Portugal for that matter.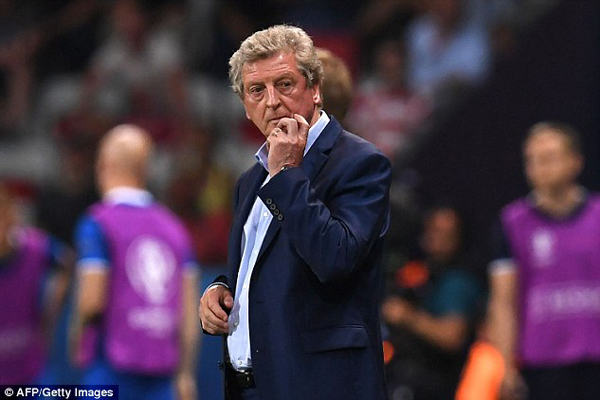 So, years after ruing his luck, Big Sam finally landed the big one.

The former Bolton centre-half Allardyce who maintained his record of never being relegated from the top flight last term as the Sunderland manager clearly believes his pragmatism, man-management skills and his ability to make a poor team greater than the sum of its parts would be his chief weapon in helping England.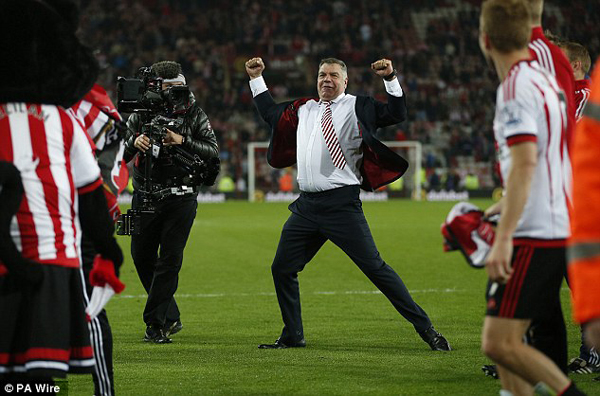 "I think I'm the right age with the right experience," said Big Sam talking to media after his unveiling as the England boss.

"Hopefully I can pass on a lot of knowledge and experience to the team and get a very happy camp that becomes a very successful one."

When asked what would be his biggest contribution to the team, he remarked

"Man-management, I think".

But one player who should be a little afraid being managed by him is the incumbent England captain Wayne Rooney.




The issue of Wayne Rooney's place in the team is one that is sure to run and run.

When enquired about whether the Manchester United skipper would keep hold of the international armband Sam was totally noncommittal.

"It is far too early to make any predictions and will not make any decisions until I meet the players and coaching staff."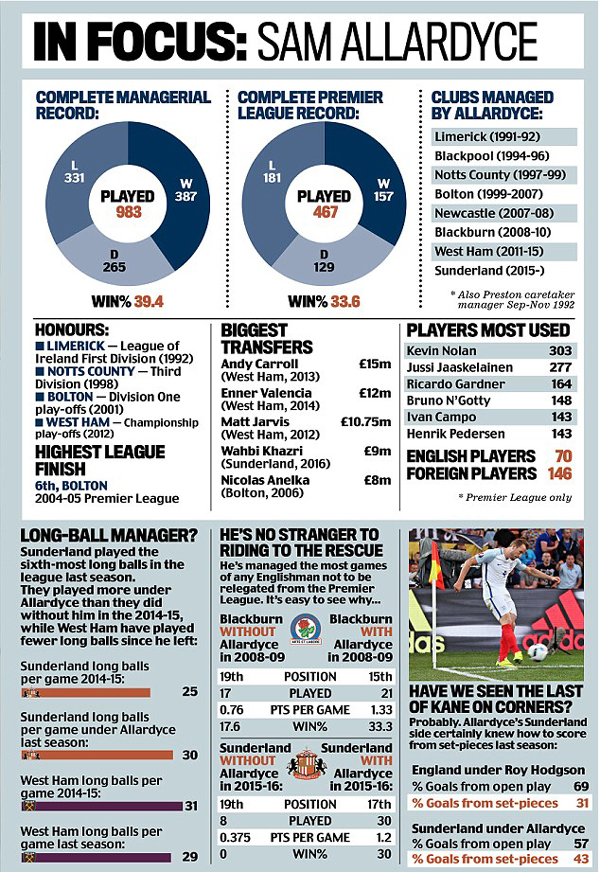 Over more than two decades, Sam has managed a number of different clubs, most notably Bolton Wanderers, Newcastle United, Blackburn Rovers, West Ham United and Sunderland, but he has never won any major trophies with any of them. So if his first one, by some weird twist of fate, happens to be with the Three Lions, this is one sight you surely would be witnessing a lot.


[poll id="658"]
Facebook Conversations
COMMENTS
Comments are moderated and generally will be posted if they are on-topic and not abusive.
For more information, please see our Comments FAQ