---
Pixar finding glory with Finding Dory
Pixar films work on two levels; one for kids, one for adults. Finding Dory is slanted predominantly towards children.
---
All right let's get this straight right from the onset, Finding Dory is, by Pixar's sky-scraping standards, an ordinary sequel. But that's the thing with this famed animation film studio, even their average is better than most of the supposedly superior stuff done by – save for Studio Ghibli – other similar genre production counterparts. (Let's just pretend that their Cars franchise does not exist).

The latest transoceanic quest from the house of Pixar is a family comedy about, well, family.


Finding Dory starts off with a glimpse into the childhood of everyone's favourite forgetful Blue Tang. Now Baby Dory (Sloane Murray) because of her congenital inability to retain memories has a set of caringly protective parents (Diane Keaton and Eugene Levy) who constantly try to ensure that their daughter is not held back in life because of her disability.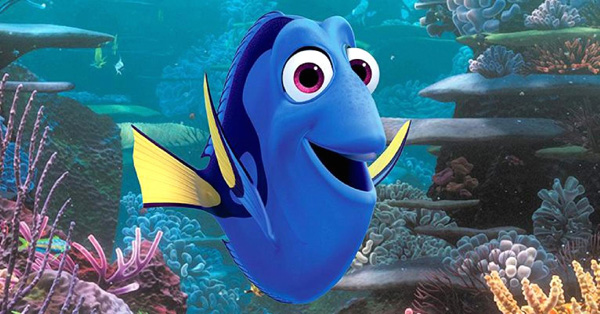 But then Dory ends up getting lost and due to her 'short-term memory loss' condition, she is unable to find her way back home. The story then flash forwards to the timeline a year after Finding Nemo (2003) when Dory (Ellen DeGeneres) starts to recover recollections of her kin and along with Marlin (Albert Brooks), and Nemo (Hayden Rolence) sets off on an adventure to reunite with them.




Thirteen years after the prequel where we saw a comic-relief sidekick accompanying a neurotic father clownfish on a search mission to find his missing son, we now see Dory elevate into the role of the protagonist herself, trying to track down her own Blue Tang clan.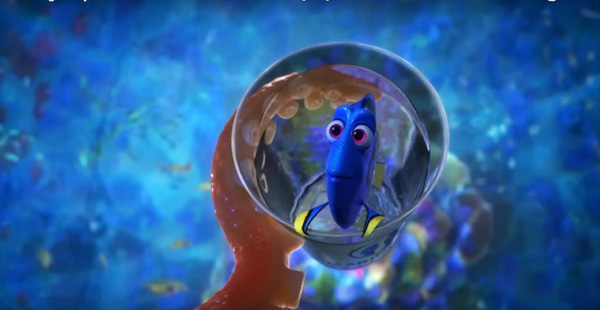 Assisted by a lot of favourites from the 2003 animated hit, Dory's nautical odyssey is powerful, relatable and poignant. While there's always a slight danger of a popular secondary character overstaying their welcome whenever they are handed the proverbial reins in a spin-off, but, to Dory's credit the second instalment, despite not being a total heart-warmer as the original classic, still manages to tug at your heart strings.




Visually, Finding Dory is an underwater eye-candy. It's colourful, bright, and clear but there is a powerful sense of 'been there-done that', owing a lot to its predecessor's novel visual palette being simulated here, that stops it from being the best that Pixar has to offer.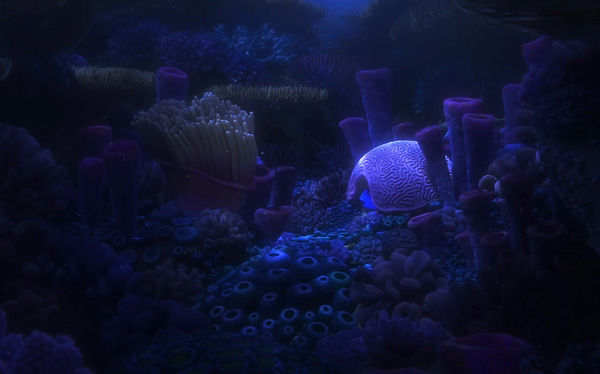 Like last year's Inside Out (2015), Wall E (2008) and The Toy Story Trilogy, the finest Pixar films effectively work on two levels simultaneously; one for kids, one for adults.

Finding Dory is slanted predominantly towards children.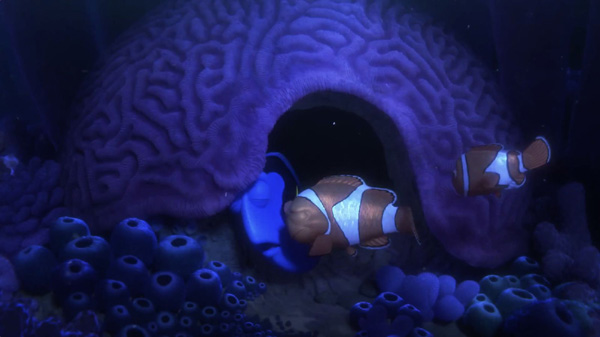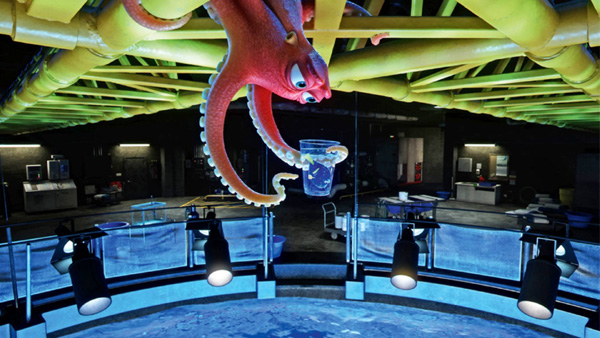 The narrative is not as multi-layered as your typical Pixar offering. It resorts to videogame-inspired action sequences to drive the plot forward which in turn fails to offer a rich profound experience to your above-than-average grown-up viewer.




Another key strength of the studio is its originality which automatically and unfortunately misses out when you are working in a follow-up territory. There is always this annoying sense of mild déjà vu which holds a sequel back unless you are The Godfather: Part II (1974), The Dark Knight (2008) or Pixar's very own Toy Story 2 (1999) and Toy Story 3 (2010).




Ellen DeGeneres who is voicing the titular character is a major reason why the film works. Her nervous energy and infectious scepticism is one of the reasons why Dory is one of the most beloved characters in the Pixaverse.




The movie failed to catch me hook, line and sinker, but whether you are reeled in this marine mission, is a question only you can answer by diving in.


[poll id="638"]
Facebook Conversations
COMMENTS
Comments are moderated and generally will be posted if they are on-topic and not abusive.
For more information, please see our Comments FAQ