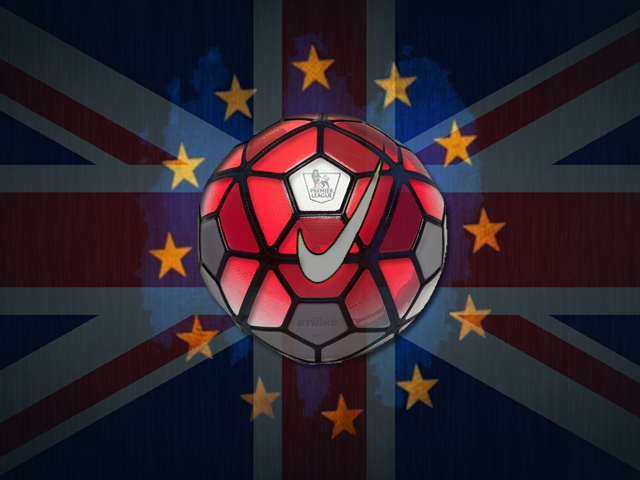 ---
David Beckham was always an overrated footballer but he's right about Brexit
Thierry Henry and Ronaldo would not have been able to sign for English clubs if Brexit rules were in place.
---
Being a hard-core Liverpool (LFC) fan, hating Manchester United (Man Utd) and anything associated with it is part of my soccer DNA – Football tribalism at its fanatical best!

So unsurprisingly, when it comes to rating David Robert Joseph Beckham, I always thought the ex Man Utd player was an overrated footballer. It's not just his on-field abilities that underwhelmed me, I also could never wrap my head around the media circus that David Beckham's supposedly off-the-field iconic status attracted.

[poll id="633"]

So when a couple of days back I found myself liking a 'shared' Facebook status of his, it naturally was an awkward feeling. I will even candidly admit to being a little disgusted!




But the million dollar question is, what could it possibly be that forced me into concurring with David 'the former Red Devil' Beckham?

The 41-year-old was voting for Britain to remain in the European Union and posted regarding the referendum on the social media site.

"I played my best years at my boyhood club, Manchester United. I grew up with a core group of young British players that included Ryan Giggs, Paul Scholes, Nicky Butt and the Neville Brothers. Added to that was an experienced group of older British players such as Gary Pallister, Steve Bruce and Paul Ince.

Now that team might have gone on to win trophies but we were a better and more successful team because of a Danish goalkeeper, Peter Schmeichel, the leadership of an Irishman Roy Keane and the skill of a Frenchman in Eric Cantona."

And I couldn't agree more!

Despite the rivalry I simply cannot deny the fact that Man Utd, during Beckham's time, was a footballing juggernaut. And guess what, a major reason for their European dominance was their spine that was predominantly continental, as the former midfielder rightly alluded to in his post.

Beckham concluded,

"We should be facing the problems of the world together and not alone. For these reasons I am voting to Remain."

But unfortunately for Beckham and the rest of English football, Britain has now voted to part ways with Europe.

The English Premier League (EPL) had openly campaigned to remain in the European Union, with Chairman Richard Scudamore, one of the most powerful men in British football, being a strong 'remain' advocate.




The English Premier League flourished with the open-borders environment with the £8.3 billion global and domestic television three-year deal which begins this summer a testament to the fact.

The success of this liberal policy was also evident by how all 20 clubs currently competing in football's top tier were also in support of staying in Europe, according to Scudamore.

So what now lies ahead for a post-EU Premier League?

Players from the EU:

The most noticeable impact will be on player recruitment. Under the current set of laws, any player from an EU member country was free to play in the EPL as opposed to those from outside the bloc, who had to meet strict criteria to earn a visa.

But now European footballers could also be subjected to the same immigration rules as non-EU players, under which:

- A player from a FIFA top-10 nation will have to have played in 30 per cent of their national team matches in the two years prior to the date of application to be granted a work permit.

- Nation ranked 11-20 must have played in 45 per cent.

- Nation ranked 21-30 must have played in 60 per cent

- Nation ranked 31-50 must have played in 75 per cent

Simply put, France internationals N'Golo Kante and Dimitri Payet, both in the 2016 Professional Footballers' Association (PFA) team of the year, would not have qualified for a work permit last summer when they joined Leicester City and West Ham – had they not been EU passport holders.

Looking at this as an LFC supporter, nine players in our current squad, including first team regulars Emre Can, Alberto Moreno, Simon Mignolet, Dejan Lovren and Mamadou Sakho would not have automatically been eligible for permits.




To further illustrate my point, under those rules, Premier League legends Thierry Henry and even former FIFA Ballon d'Or winner, Cristiano Ronaldo would not have been able to sign for English clubs.




Transfer Fees:

The most immediate effect of the shock decision to leave the EU has been the sudden fall of the pound, which could have dire consequences for Premier League clubs in the transfer market this summer.

For all of you out there with major math comprehension issues like myself.

A €40m English club offer to buy a player from continental Europe was worth £31m on Thursday, but now it already equates to more than £34m

Signing young players:

Another unexpected outcome of Brexit is the recruitment of young players from mainland Europe.

Without getting into the complexity of the rule itself, it's a lot more convenient to point out the deals that brought Cesc Fàbregas, Gerard Piqué, Héctor Bellerín, Adnan Januzaj and Paul Pogba to England could potentially not take place now.




While it would be a little naïve to completely write-off EPL as a prominent league in world football, it is not too improbable an idea to imagine EPL losing its place at the top to leagues such as the Bundesliga and La Liga that still have access to Europe.

As much as I would like to believe otherwise, it pains me to even think that perhaps, just maybe, a former United player could also be correct.

But you know what?

Even a broken clock is right twice a day!

[poll id="632"]
Facebook Conversations
COMMENTS (5)
Comments are moderated and generally will be posted if they are on-topic and not abusive.
For more information, please see our Comments FAQ