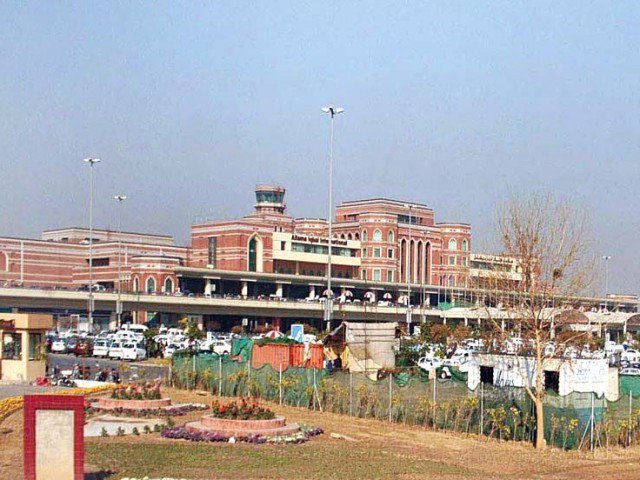 ---
ISLAMABAD: As a part of a plan to upgrade the air navigation infrastructure, Pakistan is set to become the 'first' country in the region to have Category (CAT) IIIb instrument landing system (ILS) at two of its international airports.

The system has already been installed at the Allama Iqbal International Airport Lahore and is now being set up at the new Islamabad airport.

Currently, Dubai and Abu Dhabi airports in the Middle East and the new Indira Gandhi International Airport in India are operating with this state-of-the-art navigation system.




"We shall become the first country in Asia to have CAT IIIb ILS at two of our airports once the new international airport in Islamabad becomes operational next year," an official of the Civil Aviation Authority (CAA) claimed while briefing the media.

He said installation of the latest technology equipment was a part of the new aviation policy formulated by the incumbent government after more than two decades for safe and secure air travel.

"CAT IIIb ILS is the latest available system in the world," said a senior CAA official who deals with air traffic services. "Planes can land at a minimum of 50 metres of visibility."

He said the system, which costs Rs5.4 billion and is now installed at the Lahore airport, was gifted to Pakistan by the Qatar government. "Prime Minister Nawaz Sharif will inaugurate the new system in the coming days."

The CAA is buying the same system for the under-construction Islamabad airport, which the authority claims would be operational by October 2016.

The upgrade will address the longstanding issue of disruption of flights during intense fog and smog conditions and will ensure safe and uninterrupted flight operations.

The CAT IIIb ILS is supplemented by the advanced airfield lighting system and the surface movement radar.

The combination of these systems will facilitate precision approach and landing guidance to aircraft during inclement weather.

In this region, the Lahore airport is the second after the Indira Gandhi International Airport New Delhi to have this state-of-the-art facility.

CAA officials said that other than fog and smog, the latest ILS helps landing and take-off in other adverse conditions such as thick clouds and thunderstorms.

Asked about landing at zero visibility, an official said: "There is no such system available. The latest available system is the CAT IIIb ILS."

The authority has written to all the airlines operating from Lahore to train their pilots and co-pilots in the CAT IIIb system and equip all planes with the required gadgets for maximum usage.

Published in The Express Tribune, November 27th,  2015.
COMMENTS (1)
Comments are moderated and generally will be posted if they are on-topic and not abusive.
For more information, please see our Comments FAQ