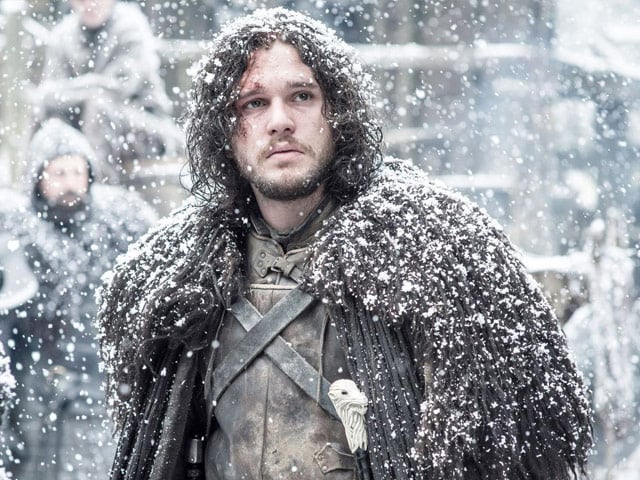 ---
Game of Thrones fans, rejoice! Jon Snow is not dead. No, seriously!

In what can only be termed as an unexpected turn of events, Jon Snow furiously took to Twitter and declared that "winter is NOT coming" and that he was never dead!

Okay, so may not be the brooding fictional character from the popular series, but let's not get into technicalities.

Winter is NOT coming: I have NEVER been dead: I am a JOURNALIST: I am alarmed that my namesake has me trending!

— Jon Snow (@jonsnowC4) November 24, 2015


GoT promo: Is Jon Snow alive?

He snapped at one Twitterati who called him the "bastard son of Ned Stark":

@habib_yawar Indeed I am NOT a bastard! nor one that is the son of the King!!

— Jon Snow (@jonsnowC4) November 24, 2015


Just a few days ago, HBO revealed a teaser poster of the upcoming season of GoT and fans were thrilled to see Jon Snow featured on it. They took to Twitter to express their excitement, hoping to see him alive in Season 6 after the previous season ended on a cliffhanger. Unfortunately, this poor fellow who shares the same name as the GoT character had to deal with the brunt of it.

Bollywood actor offered role in Game of Thrones

The 'real' Jon Snow happens to be a journalist and among his pressing stories are the current state of affairs in Bangladesh...

Displaced by climate change: the crisis facing BANGLADESH ahead of UN Climate Summit in Paris: My report from Dhaka: https://t.co/r3hBgorH1J

— Jon Snow (@jonsnowC4) November 24, 2015
BANGLADESH: This green and disappearing land: Tom Clarke's fabulous report on climate change here in Bangla https://t.co/YhP7hGJk6a

— Jon Snow (@jonsnowC4) November 24, 2015


In the meantime, he has had to deal with these tweets:
https://twitter.com/markhoppus/status/669178717994790916
https://twitter.com/YVillinger/status/669827747091365888

Jon Snow, the pretty crow will come back. pic.twitter.com/dpaXEFHwr9

— Superhero Base (@superherobase) November 24, 2015
I NEVER want to know what happened to Glenn or Jon Snow. I like this purgatory feeling. I'm interesting.

— Mindy Kaling (@mindykaling) November 24, 2015
They've got a point…All Jon Snow's gotta do is hide under the dumpster. https://t.co/5JsT1c9x5k

— Daryl Dixon (@ImmortalDixon) November 24, 2015

https://twitter.com/WrestlingLAD/status/668931046499553280

You know nothing Jon Snow.
COMMENTS
Comments are moderated and generally will be posted if they are on-topic and not abusive.
For more information, please see our Comments FAQ