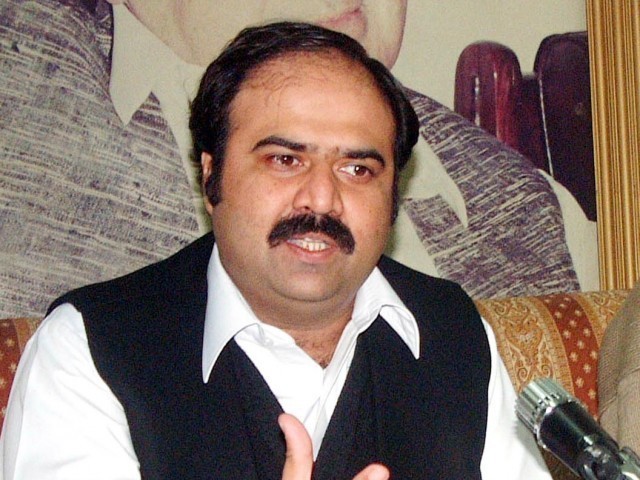 ---
PESHAWAR: Senior Minister for Irrigation and Social Welfare Sikandar Hayat Khan Sherpao reaffirmed Qaumi Watan Party's stance on developing neglected and remote areas of the province. Sherpao is the Khyber-Pakhtunkhwa president of the party which recently rejoined the Pakistan Tehreek-e-Insaf-led coalition government.

"We desire to put this province back on track to swift progress and prosperity," said Sherpao at a public gathering in Sherpao, Charsadda. "We also want to get due rights from the federal government."

Between a rock and a  hard place

He added the QWP was struggling to get shares in federal resources. According to Sherpao, these funds will help make a valuable contribution in the development of K-P.

Caught between problems in the province and policies driven by the Centre, the people of the province continue to face a rough time, said the minister. He pointed at the lack of the Centre's interest in executing any "mega projects' in K-P.




"As elected representatives, we are the custodians of provincial rights and public interest; we will never compromise on these principles." Sherpao added, "We are fully aware of the problems you face and will ensure judicious utilisation of available resources at the earliest."

Sherpao hailed the participation and election of women in the local government elections. The LG system has given women a political platform where they can raise their voice and secure rights for themselves, he added. "Here women can play an equal role in the uplift of this hitherto neglected province."

He said the present K-P government was focused on skills development and empowerment of women so they too could lead an honourable and productive life.

Published in The Express Tribune, November 26th,  2015.