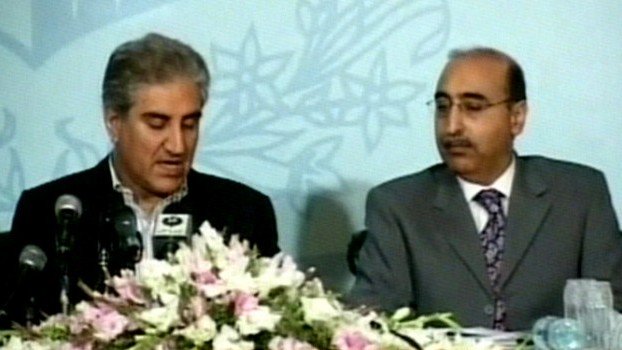 ---
ISLAMABAD:
Foreign Minister Shah Mehmood Qureshi on Friday termed Gilani-Singh's meeting in Bhutan as positive and fruitful.
Addressing a press conference, Qureshi said that the dialogue between Pakistan and India will start soon.
He said that the two prime ministers have agreed that all issues should be discussed.
Qureshi said that it has also been decided that the foreign secretaries should meet soon. He said that he will contact his Indian counterpart after the budgetary session of the Indian parliament.
He also said that the previous government should tell the parliament about the back channel diplomacy it had held on Kashmir during its tenure.
In regard to the SAARC summit, the foreign minister said that the next meeting will be held in Maldives.
COMMENTS
Comments are moderated and generally will be posted if they are on-topic and not abusive.
For more information, please see our Comments FAQ