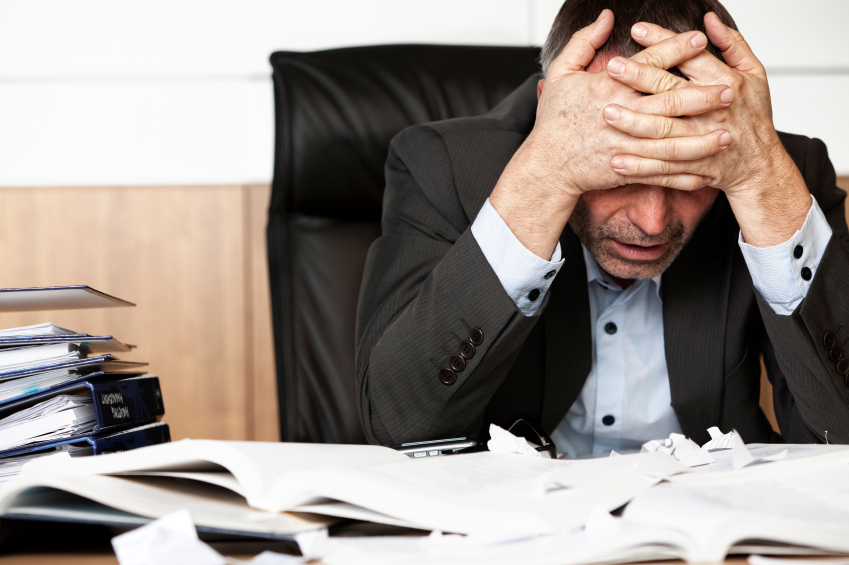 ---
Have you ever sobbed in the restroom of your office or faked a smile when you were about to burst in tears? Instead of feeling self-pity or exploding in anger, keep your emotions in check before they take a toll on you. As compiled from Forbes magazine, mindtools.com, livestrong.com, practicallyperfectpa.com and yourerc.com, here are a few ways to not let your emotions come in the way of your work activities.

1. Focus on improving situation

If you fear being laid off and do nothing but worry, that probably won't help you keep your job. Why not brainstorm ways to bring in more business, and show how valuable you are to the company? Instead of reacting irrationally as a result of stress, one should act to take control of the situation. Chronic stress activates the stress hormone and, if chronic, wears down confidence, concentration and general well-being. Typically, you're in control of your actions and responses, but not in control of macro forces or someone else's tone.

2. Deep breathe to overcome anger

Close your eyes and practice deep-breathing exercises. These interrupt angry thoughts and help put you back on a more positive path. You will feel calmer after performing these exercises that may trade feelings of anger or fear for a focused and relaxed state of mind. "If you're feeling overwhelmed and are coming out of a tense meeting and need to clear your head, a few minutes of deep breathing will restore balance," says Dr Sharon Melnick, a business psychologist and author of Success Under Stress.

6 tips to help you get the perfect sleep

3. Be respectful

If there's a colleague you don't get along with, then it's time to set aside your pride and ego. Treat the person with courtesy and respect, as you would treat anyone else. Don't assume they aren't able to take feedback, or don't care about how worked up you are. When you approach them with respect and a genuine desire to make things work better, you can open the door to whole new levels of trust, collaboration and outcomes – a door that will remain permanently closed otherwise.

4. Share your problems

It is good to let your emotions out and share your problems but it should be done at the right time and with the right people. You should only talk to your trusted colleagues at work and restrict it to lunchtime or over coffee away from your desk. However, this should not be made a regular occurrence as you don't want to be seen to be too reliant on your co-workers.

5. Plan a weekend getaway

A good way to keep your emotions at bay is to spend one day of the week doing what you love. If you are sociable, then make a plan with your friends or go out on your own to a place you enjoy the most. Trying to get the most out of your weekend will leave you feeling refreshed once you are back at office on Monday.

5 tips for healthy snacking

6. Empathise with those who are hurt

It's all too common in the workplace to show indifference and impatience to employees who are in distress. Leaders may belittle an employee's issue or ask him/her to deal with it on his/her own. None of these are caring responses to an employee in need and just hurt him/her even more. Instead, take moments of emotion as opportunities to listen to, empathise with, and show compassion to a hurt employee. It doesn't have to be a long conversation. Sometimes, a few minutes is all it takes.

7. Understand the triggers

There's always something underlying the emotional response. Dig into what is triggering an employee's emotional behaviour and what issue or situation is causing him/her to respond this way. Refrain from pre-judging why the employee is responding the way he/she is. Instead, listen and let the employee voice his/her concerns. Allow your subordinates to feel heard and respected.

Published in The Express Tribune, November 24th,  2015.

Like Life & Style on Facebook, follow @ETLifeandStyle on Twitter for the latest in fashion, gossip and entertainment.