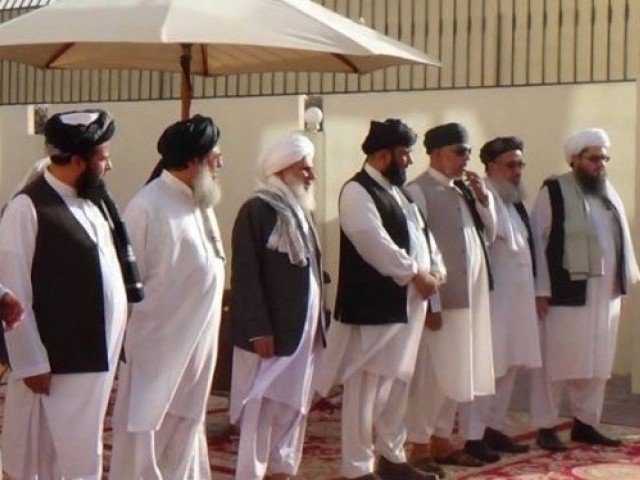 ---
KANDAHAR, AFGHANISTAN: The Afghan Taliban leadership council has officially confirmed Sher Mohammad Abbas Stanekzai as head of their political office in Qatar as part of the new appointments.

Stanekzai, a former anti-Soviet fighter, and his deputy Abdul Salam Hanafi were appointed by the insurgents' leader Mullah Akhtar Mansour, a member of the Quetta Shura ruling council told AFP on Monday.

A former deputy minister during the Taliban rule, he was appointed in August as acting chief after Sayed Tayyeb Agha resigned as head of the political office over differences with Mullah Akhtar Mansoor.

Mullah Omar's relatives may decline top Taliban positions

Among other influential persons of Afghan Taliban, Stanekzai had declared allegiance to Mullah Mansoor amid controversy over the group's new leadership. He was later appointed as deputy to Tayyeb Agha.

Believed to be aged between 55 and 60 years, Stanekzai was a former member of the Harkat-e-Inqilab-e-Islami of Muhammad Nabi and holds a masters degree in political science. He has also studied in India.

The Taliban office under Tayyeb Agha had disassociated from the Pakistan-brokered talks in early July.

Sources privy to the Taliban in Qatar told The Express Tribune the office was still closed; however, Taliban negotiators were present in the country.

Afghan peace process: Kabul wants Islamabad 'give up Taliban support'

The office, which opened in 2013, closed down just days after its opening over objections by then Afghan President Hamid Karzai.

A historic first round of talks between Taliban leaders and the Afghan government was held in July, but a second round was derailed after the announcement of Taliban supremo Mullah Omar death.

Meanwhile, as part of the process of new appointments, Mullah Nooruddin Turabi, who served as the justice minister during Taliban rule, has been appointed as head of the Dawat-i-Jalb Wa Jazb Commission mandated to contact and lure government security personnel and government employees to join the Taliban.

Afghan Taliban dissidents formally name their chief

"All members of the Rehbari Shura, provincial governors and heads of the commissions have been finalised and could be announced in a few days," a Taliban leader said.