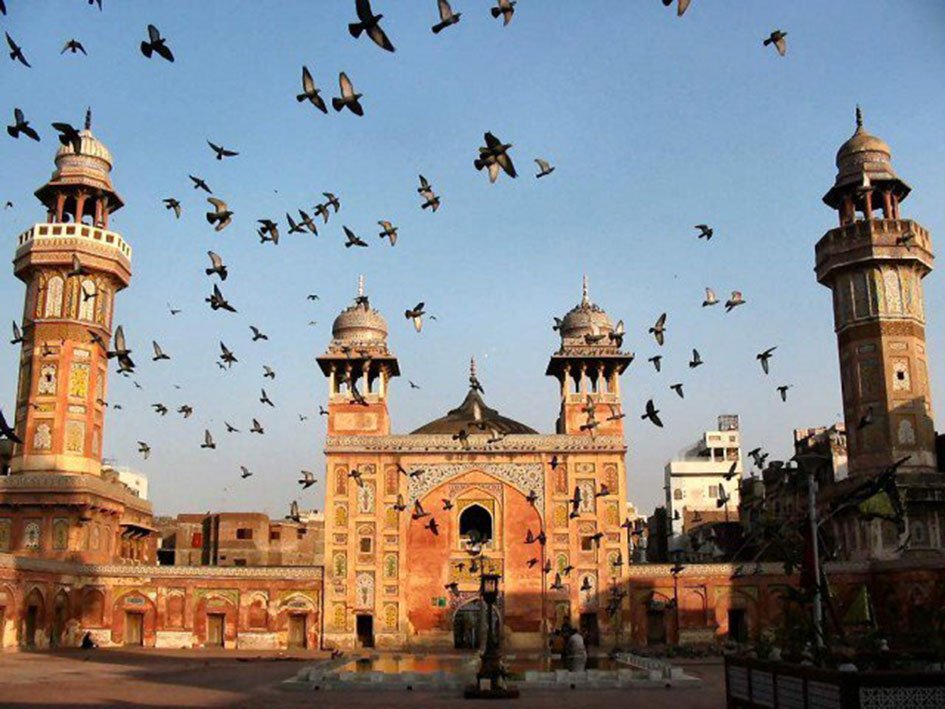 ---
Cascading domes, slender minarets and intricate art are just some of the features that make mosques such outstanding structures. With the spread of Islam, mosques too have evolved, and with fusions in architectural styles from different cultures the effects of globalisation are evident.

Mosques all over the world possess a rich history and are central to the Islamic faith. Although mosques are a place where worshipers can come together to pray, they are also widely appreciated for their elaborate architecture.

Famous for their structures, architecture and history, we look at a few of the most beautiful mosques in Pakistan.

1. Faisal Masjid, Islamabad

Designed by a Turkish architect, Faisal Masjid is shaped like a desert Bedouin's tent, and is an iconic symbol in the capital.




2. Badshahi Masjid, Lahore

Lahore's famous Badshahi Masjid was commissioned by Mughal Emperor Aurangzeb and is Pakistan's second largest mosque. With its elaborate courtyard and red brick structure, the mosque is also a famous tourist attraction.




3. Shah Jahan Mosque, Thatta

Built during the reign of Mughal King Shah Jahan, the mosque was gifted to the people of Sindh for their hospitality. It is listed on the tentative UNESCO Worl Heritage list since 1993.




4. Wazir Khan Masjid, Lahore

Another famous mosque in Lahore, the Wazir Khan Mosque is known for its extensive tile work. Built over the course of seven years, the mosque is one of the best examples of Mughal architecture.




5. Moti Masjid, Lahore

Located within the Lahore fort, Moti Masjid is a white marble structure built by Mughal Emperor Shah Jehan. The five-arched facade of this mosque distinguishes it from others.




6. Grand Jamia Masjid, Lahore

Located in Lahore's Bahria Town, the Grand Jamia Mosque is among the largest in the world. The mosque is a very recent addition to the city and can accommodate at least 25, 000 worshipers at a time.




7. Bhong Masjid, Rahim Yar Khan

Located in Rahim Yar Khan's village of Bhong, the mosque was constructed over a period of 50 years. The mosque is exquisite in its architecture and decorative calligraphy.




 8. Mahabat Khan Masjid, Peshawar

A 17th-century mosque in Peshawar, the mosque is known for its geometric designs. The interior of the mosque is laden with lavish tiles and intricate paint work.




 9. Masjid-e-Tooba, Karachi

Also known as the Gol Masjid, Masjid-e-Tooba is a single-dome mosque in Karachi's Korangi area. The mosque was built using pure white marble and its central prayer hall has the capacity to hold up to 5,000 people.


COMMENTS (4)
Comments are moderated and generally will be posted if they are on-topic and not abusive.
For more information, please see our Comments FAQ