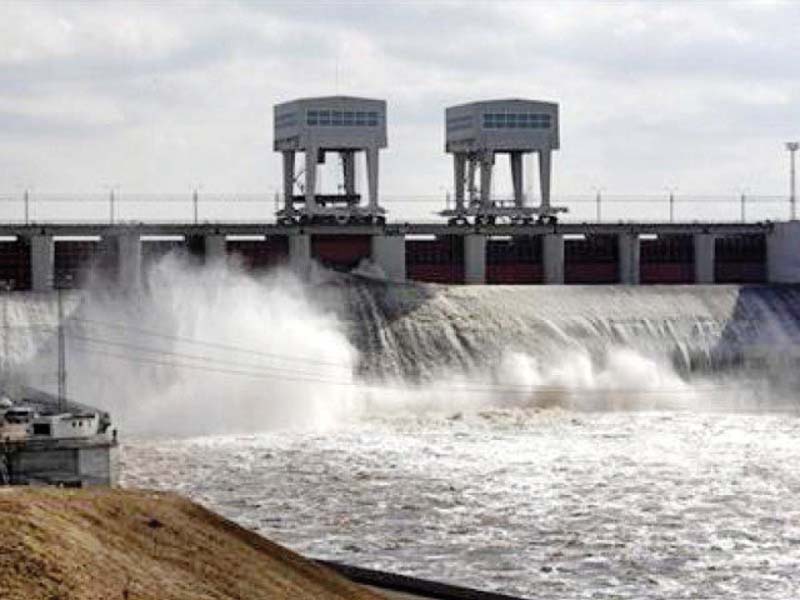 ---
ISLAMABAD:



As is well known, hydroelectric power is the cheapest, cleanest and indigenous form of energy. Pakistan has 65,000 megawatts of identified projects and 100,000MW potential.




The Water and Power Development Authority (Wapda) was established for the development of water and power resources. I was among a small group of engineers that formed the nucleus of Wapda under the great visionary and genius Ghulam Faruque in 1958.

Pakistan could turn into a transit trade hub

In January 1959, we moved to Lahore. From 1958 to 1976 – a period of 18 years – Wapda was respected as a world-class organisation for being competent, efficient, completing large projects on time and within budgets. There was no corruption.

We completed the Warsak (240MW), Mangla (800MW) and Tarbela (over 3,000MW) projects in addition to a number of small hydel and several large thermal power stations.

An interconnected grid system at 132 kilovolts, 220kv and 500kv was installed from Warsak to Karachi with a state-of-the-art telecommunications and control system.

World Bank agrees to finance Tarbela's extension

Without adequate electricity, there could be no economic development and hydroelectric power alone was the preeminent source. In 1975 in the Pakistan Administrative Staff College, Lahore, we arranged a high-level conference on "The Role of Hydroelectric Resources in the Development of Pakistan", chaired by then Water and Power Minister Yusaf Khattak and attended by the chairman and members of Wapda, federal secretaries as well as 200 water and power engineers.




My paper, which was adopted among conference recommendations, proposed the initiation of work on two major dams/projects on the Indus, after a study on the sites by a reputable consulting firm.

In December 1976, at the annual convention of the Pakistan Engineering Congress, in the multi-sectoral National Development Programme, announced by Prime Minister Zulfikar Ali Bhutto, the stress on hydroelectric power programme of the 1975 conference was included.

Neelum Jhelum: CDWP clears power project at cost of Rs410 billion

Good days gone

In Ziaul Haq's long night of darkness, the development stopped. Nevertheless, the study on nine sites on the Indus was carried out from 1981-84 by the reputable Canadian Montreal Engineering company. It ranked Bhasha as the best site technically and economically, followed by Dasu, Thakot, Pattan and five other sites. It also prepared a comprehensive feasibility study of the Bhasha dam project.

The tragedy started when Wapda came under the chairmanship of three corrupt individuals from 1976 for 15 years (one of them still hiding abroad). They not only went for thermal power projects with quick kickbacks, but also retarded its core competency in hydel projects.

Corruption and incompetence crept into the organisation. The 'only Kalabagh' lobby was another insidious factor.

Fruitful weather? Power output increases by 100MW in Tarbela

As a member of the Planning Commission's Working Group on Energy, I advocated hydroelectric power projects throughout 1990-91. In 1991 at the national seminar on the 8th Plan, I presented a list of 42 major projects. It led to the development of Wapda's hydel programme – Vision 2021 in 2001.

This programme has been further expanded by Wapda, Private Power and Infrastructure Board and others and at present there are 87 major projects, not only for electricity production but also for storage of 42 million acre feet of water.

These include 15 very large projects including Bhasha (4,500MW), Dasu (4,320MW), Bunji (7,100MW), Kalabagh (3,600MW), Pattan (2,800MW), Thakot (2,800MW) and others. Then there are a whole range of projects in the 500MW range and lower. It is incorrect to say hydel projects are controversial. Only Kalabagh is.

Tarbela fifth extension: WAPDA to submit $795.8m plan for approval

Climate change can only be ignored at our peril. Dams have to be built for storage and flood mitigation and to save agriculture. Recent warning from the Indus River System Authority must not be ignored.

We have to be wary of building more thermal power stations, particularly coal which the US, Germany and even China are giving up. The cost factor is crucial. Hydroelectricity should be Rs2 to 3 per kilowatt hour (presently Rs1.25) compared to coal at Rs12.5, furnace oil above Rs16, wind Rs14 and solar Rs22.

Delay will be costly

If Pakistan is to develop economically and raise living standards, 50,000MW should be added in the next 15 years. That is where the construction of Bhasha, Dasu and Bunji (16,000MW) on a fast track is imperative together with Munda and Akhori.

World Bank has approved five projects for Pakistan: Dar

Basha must not be delayed any further. What is essential is to arrange the $4 billion needed for civil works including the diversion tunnels and main dam, possibly from the $50 billion financing consortium proposed by China's Three Gorges company with the IFC for Pakistan's hydroelectric projects. Each year's delay in Bhasha is costing the economy over $3 billion.

The writer is the former chairman of Planning Commission's Working Group on Hydropower and Alternative Energy 

Published in The Express Tribune, November 23rd,  2015.

Like Business on Facebook, follow @TribuneBiz on Twitter to stay informed and join in the conversation.