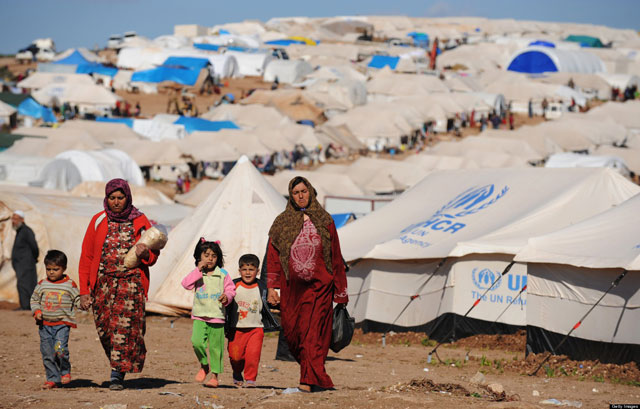 ---
OSLO: Emergency laws tightening Norway's asylum rules came into force on Friday as the government tries to stem a sharp rise in the number of people arriving that has led support among voters for an anti-immigration party to surge.

The Nordic country of 5.2 million people, which is a member of the passport-free Schengen area but not of the European Union, expects to receive up to 35,000 asylum applications this year. That figure has been revised upwards several times since August as Europe grapples with its biggest migrant crisis since World War Two.

British police still shun guns despite Paris attacks

The ruling minority coalition, made up of the center-right Conservatives and the anti-immigration Progress Party, announced the legislation only last Friday.

It was passed in parliament late on Thursday with the help of the main opposition Labour Party and several centrist parties and given formal approval by the cabinet and king on Friday.

Support for the Progress Party has surged by 7.3 percentage points to 17.5 percent since October, a poll by Ipsos MMI for tabloid Dagbladet showed on Friday, while Conservative support fell by 3.3 points to 20.0 percent.

The survey, conducted from Nov. 16-19, marked a big turnaround from municipal elections held in September when Progress recorded its worst result in 22 years.

"The debate over refugees has shifted significantly during the autumn, from a discussion marked by sympathy and compassion to one concerned with the problems that refugees and immigrants bring," political scientist Johannes Bergh of the Institute for Social Research told the newspaper.

The new rules, which will be in force for two years, make it easier to refuse to process an asylum application if the asylum seeker has already resided in a third country deemed safe.

Other measures allow foreign nationals to be arrested and detained in cases where it is most likely that their asylum applications will not be processed, or to impose a duty to report to authorities and stay in a specific place.

Separately, a majority of parliamentarians agreed on a deeper, more long-term reform of Norway's asylum policy that includes fast-track deportation of asylum seekers with a criminal record.

Treatment of Norway mass murderer Breivik worrying: rights pointman

The number of asylum seekers arriving in Norway remains relatively modest compared with other European countries. Neighboring Sweden expects to receive 190,000 asylum applications this year.

But the numbers are rising rapidly, particularly on Norway's Arctic border with Russia, where more than 4,000 people have entered the country this year, up from just 10 last year.
COMMENTS (2)
Comments are moderated and generally will be posted if they are on-topic and not abusive.
For more information, please see our Comments FAQ