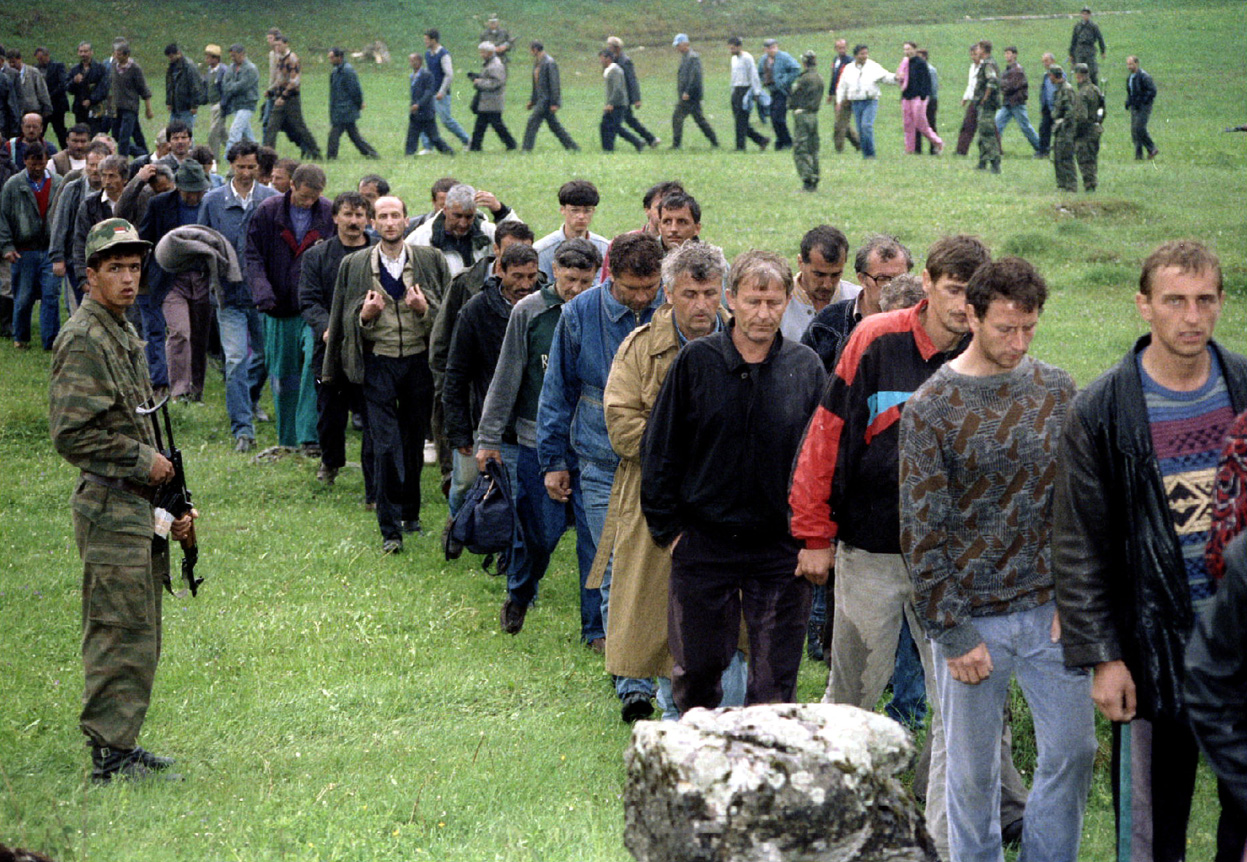 ---
SARAJEVO: Twenty years ago, the Dayton peace accords ended more than three years of inter-ethnic war in Bosnia that left 100,000 dead and around two million homeless.

Here are key dates in the conflict:

-- On April 5, 1992 war breaks out between on the one side Muslims and Bosnian Croats, who back independence from Yugoslavia, and on the other Bosnian Serbs.

Bosnian Serb troops, armed by the Belgrade-controlled federal Yugoslav army, lay siege to the Bosnian capital and by May control two-thirds of the country.

Bosnian imam jailed for seven years for recruiting Islamic State fighters

-- From April to August more than 6,000 people, mostly Muslims, are shut into detention camps at Omarska, Keraterm and Trnopolje, known as the "triangle of horror" from which many detainees never reappear.

In August, the first images of skeletal prisoners in these camps awaken the world to the campaign of ethnic cleaning carried out by Serb forces in Bosnia.

-- In May 1993, the United Nations creates the International Criminal Tribunal for the Former Yugoslavia (ICTY).

-- In July 11, 1995, in the worst single incident of the war, Bosnian Serb forces take over the UN-protected 'safe area' of Srebrenica and massacre up to 8,000 Muslim men and boys.

Their remains are discovered in several dozen mass graves. The massacre is the worst mass killing in Europe since the end of World War II.

The ICTY has charged 20 people over the atrocity, including wartime Bosnia's political and military chiefs Radovan Karadzic and Ratko Mladic, who are accused of genocide and are currently on trial in The Hague.

Slovenian army unrolling razor wire on Croatia border

-- On August 30, 1995, after the fall of Srebrenica and the bombing on August 28 of a Sarajevo market in which 41 are killed, NATO unleashes massive airstrikes on Bosnian Serb military positions.

-- On November 21, 1995, after three weeks of talks in the US city of Dayton, Ohio, the leaders of Bosnia, Croatia and  Serbia -- Alija Izetbegovic, Franjo Tudjman and Slobodan Milosevic -- agree to a peace deal, which is signed in Paris the following month.

-- In December 1995, a NATO force is deployed to keep the peace in Bosnia, which has been divided into a Muslim-Croat Federation, covering 51 percent of the territory, and a Serb entity, the Republika Srpska. Both entities have a large measure of autonomy, and are linked by weak central institutions.

-- Between 1996 and 2006, the international community succeeds in strengthening the central institutions and unifying the armed forces, customs and tax system. However, the process has since slowed down.

In recent months the Bosnian Serb ruling party has threatened to hold an independence referendum in 2018 and there have been calls from Bosnian Croats to create a separate entity.