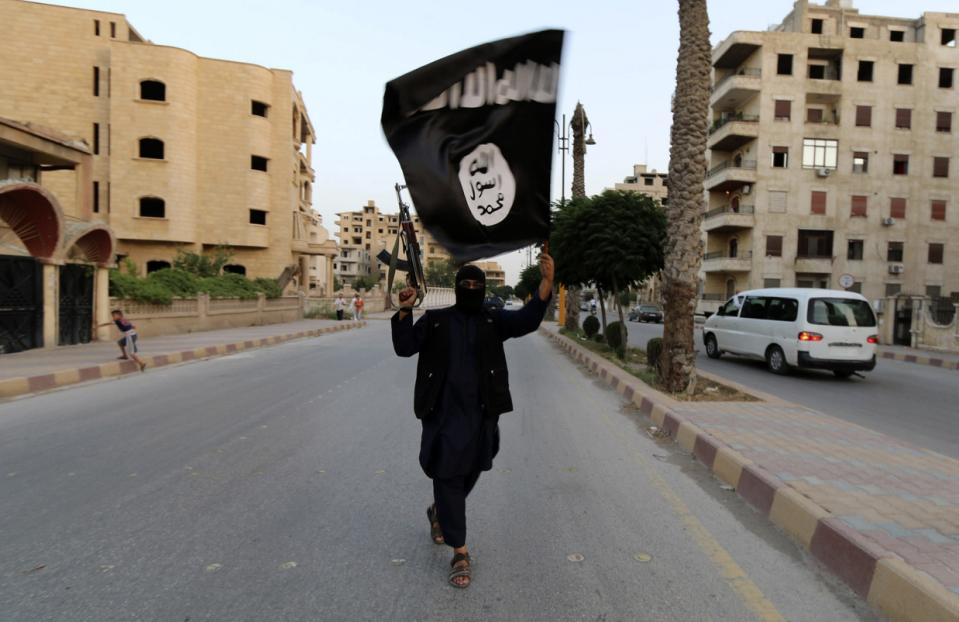 ---
Despite an overwhelming negative view of Islamic State in most Muslim countries, Pakistan is an exception with a majority offering no definite opinion of the militant group, according to a new data released by the Pew Research Center.

In Pakistan, 62% of the people do not have a definite opinion on the group that has taken over swathes of land in Syria and Iraq and is responsible for some of the deadliest attacks worldwide, including last week's Paris attacks.

Of the people surveyed in Pakistan, 28% had a negative view while nine per cent viewed the group positively.

Pakistani among 7 people charged with supporting IS group in Germany

The data shows a stark contrast to how the Islamic State is viewed in Pakistan as compared to other Muslim countries. Not a single Muslim country had less than 60% people viewing Islamic State negatively other than Pakistan.




The survey conducted by Pew Research Center in 11 countries with noticeable Muslim populations was conducted as part of the center's annual global poll in April and May this year.

Islamic State claims Paris attacks that killed 128

In Lebanon, a victim of one of the most recent attacks, almost every person surveyed who gave an opinion had an unfavourable view of the group, including 99% with a very unfavorable opinion. The group was viewed unfavourably by all religious groups in the country -- Lebanese Sunni Muslims (98% unfavorable) and 100% of Shia Muslims and Lebanese Christians.

Israelis (97%) and Jordanians (94%) were also strongly opposed to IS as of spring 2015, including 91% of Israeli Arabs. Further, 84% in the Palestinian territories had a negative view of IS, both in the Gaza Strip (92%) and the West Bank (79%).

Six-in-ten or more had unfavorable opinions of IS in a diverse group of nations, including Indonesia, Turkey, Nigeria, Burkina Faso, Malaysia and Senegal.

Islamic State listed among proscribed outfits

In Nigeria, there was alarmingly more support, 14%, for the IS as compared to other countries. But the opinions differed greatly and were affected by religious affiliations. Around 71% Nigerian Christians and 61% Muslims held unfavourable views towards the terrorist group. However, 20% of Nigerian Muslims had favorable views of IS although the country is often torn apart by Boko Haram, an IS-affiliated terrorist group but is a separate entity.

The survey did not ask people living in Western countries, however, more than half of the population in 15 mostly Western countries said they were very concerned about the growing threat of the terrorist IS.

Take for example the case of France, where only last week multiple coordinated attacks were carried out by the IS, 71% had said in spring this year that they were concerned about the IS threat.




Similarly, 77% in Spain, 70% in Germany, 69% in Italy and 68% in America held unfavorable views towards the IS and seemed perturbed by the growing threat of the terrorist group.

Islamic State threatens attack on Washington, other countries

More importantly, the distaste has been growing along with concern in many Western and predominantly Muslim countries surveyed since the start of this decade. Consequently, there seems to be widespread support for the US military action against the extremist group in Iraq and Syria from most of the countries.  In Israel 84% were in favor of the military actions, 81% in France, 80% in the United States, 78% in Lebanon, 77% in Jordan, 66% in the United Kingdom, and 62% in Germany.
COMMENTS (18)
Comments are moderated and generally will be posted if they are on-topic and not abusive.
For more information, please see our Comments FAQ