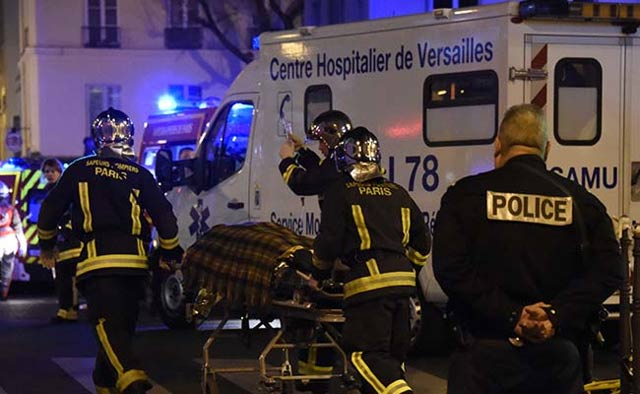 ---
ANTALYA, TURKEY: Turkey warned France almost a year ago over a suspected Islamic State (IS) militant who blew himself up in the bloody Paris attacks but the French authorities did not respond, a senior Turkish official said on Monday.

Turkish police "notified their French counterparts twice -- in December 2014 and June 2015" about Omar Ismail Mostefai, the official told AFP, asking not to be named.

Turkey says foiled Istanbul terror plot on same day as Paris attacks

"We did, however, not hear back from France on the matter," added the official.

Identified by his finger, which was found among the rubble of the Bataclan concert hall, the 29-year-old Mostefai was one of three attackers, all wearing suicide vests, at the venue where 89 people were killed in the bloodiest scene of the carnage.

Born on November 21 1985, in the poor Paris suburb of Courcouronnes, Mostefai's criminal record shows eight convictions for petty crimes between 2004 and 2010, but no jail time.

Facebook sets up safety check for Paris friends

The Turkish official confirmed that Mostefai entered Turkey from the northwestern province of Edirne that borders EU members Greece and Bulgaria in 2013.

"There is no record of him leaving the country," said the Turkish official.

The official said that French authorities had only showed interest in Mostefai after the attacks.

"It was only after the Paris attacks that the Turkish authorities received an information request about Omar Ismail Mostefai from France."

After Paris, Pope says it is blasphemy to use God's name to justify violence

He said that on October 10, 2014, Turkey received an information request regarding four terror suspects from the French authorities, but not for Mostefai even though he had been identified by Turkey as a potential terror suspect.
COMMENTS
Comments are moderated and generally will be posted if they are on-topic and not abusive.
For more information, please see our Comments FAQ