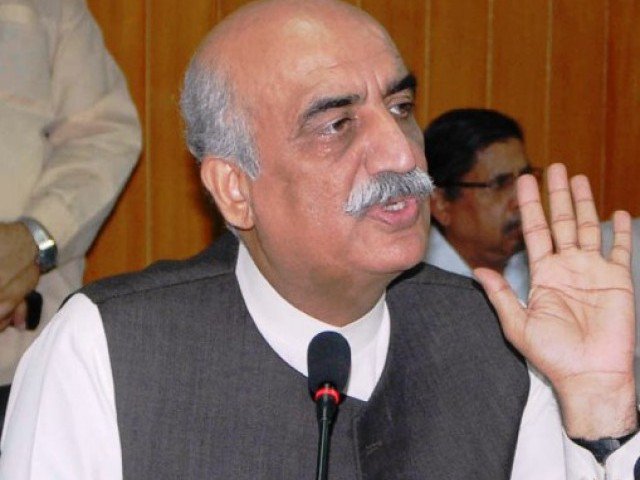 ---
Leader of the Opposition in the National Assembly Khursheed Shah in a letter to Prime Minister Nawaz Sharif expressed his reservations over the preference being given to the eastern route of the China-Pakistan Economic Corridor (CPEC) project.

Calling the initiatives taken on the project as Punjab-centric, Shah in a letter to the premier on Friday said, "Benefiting only one province will bear negative results."

"CPEC is a life-time opportunity for the country's progress, however, preference is being given to the eastern route which is longer in comparison to the western route and will foster resentment in the smaller provinces against Punjab," Shah said.

China calls for improved security for its workers engaged in CPEC

Urging the premier to adhere to the decisions reached at an all-party conference (APC) held over the project in May this year, Shah said, "Some sections have reservations on the project's implementation and smaller provinces especially Sindh is being purposely neglected."

The letter further said that priority is being given to the Lahore Abdul Hakeem section in the Lahore-Karachi Motorway project while Hyderabad-Sukkur section has been neglected. "Despite generating 60 per cent revenue of the country, Sindh is not being given due consideration."

Pakistan Tehreek-e-Insaf (PTI) chairman Imran Khan had previously warned that the eastern route for the CPEC may foster enmity between provinces. "We should build a shorter and better route of the CPEC instead of opting for the eastern route, which will create resentment in other provinces against the Punjab," Khan said while addressing his party workers in Lahore on September 30. "The eastern route will end up being a conspiracy against Punjab."

Pakistan and China had signed an agreement on April 20 this year to commence work on CPEC development projects worth over $46 billion, which comes to roughly 20 per cent of Pakistan's annual GDP.

Eastern route for CPEC may foster enmity between provinces, warns Imran

The corridor aims to connect Gwadar port in Balochistan to China's Xinjiang region via a network of highways, railways and pipelines spread over 3,000km. Work on several sections has already started but the entire project is expected to take several years to complete.