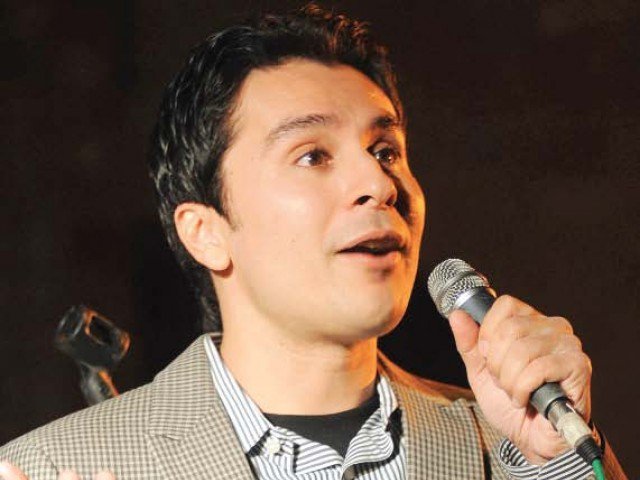 ---
KARACHI: If we don't learn to laugh at ourselves, there is little hope for change. With this belief, comedian Saad Haroon pokes fun at difficult issues in Pakistan and he does it so well that you cannot help but laugh.

It bothers him that people in Pakistan throw litter with such impunity. "[Throwing litter] comes so naturally to us, it is almost as if it started at birth," Haroon said. "As soon as the child comes into this world, sees some placenta on the floor and says 'Hey, that's a neat idea'," he said, a joke that resonated well with an audience comprising mainly doctors and nurses.

And the way we throw it everywhere, it is almost as if we are hoping that it will grow into "Burj alFrooto", he added. Haroon was speaking as the 37th speaker at the Sixth Sense Forum lecture series at Aga Khan University Auditorium on Tuesday.

Muslim comedian in UK tackles anti-Muslim hatred one joke at a time

He shared how the government in Hong Kong dealt with this issue: they started calling people who littered 'litter bugs'. The term 'bug' offended them so much, they stopped throwing garbage. Unfortunately, the same strategy cannot work in Pakistan, Haroon admitted. "If you call someone a litter idiot, they won't be offended. They will probably high-five each other."

But the comedian has a solution. "Call them litter kafirs [infidels]," he suggested, adding that this is something no one wants to be called in Pakistan.

Issues as difficult as intolerance, suicide bombings and corruption are made easier when comedians joke about them, he said. "Whenever we stop talking about them [difficult issues], they become more difficult to talk about."

Haroon also showed the video he made for Conan O'Brien's show. The video shows Haroon clad in dark blue shalwar kameez walking towards a dhaba, his head bowed and a serious expression on his face. He climbs the stairs and finds himself a table, with a television screen playing O'Brien's show. As the American host cracks a joke, the group of Pakistani men in this dhaba - some of whom wear beards and are mostly clad in the national dress - jump up and start dancing, shouting 'Conan, Conan!'. "This goes against what goes through most Americans' minds about what a bunch of young men in Pakistan do inside a dhaba," he said.

He shared another example of how humour can be used to address the difficult issue of cousin marriages and called it 'Pakistan's own theory of relativity'. "For every cousin you have, there is an equal cousin of the opposite gender to marry," he said, hoping that his jokes will force people to reconsider this practice.

'Our standard of comedy has declined since PTV days'

An audience member wondered how Haroon draws the line between what is funny and what is offensive. He responded that he learned the difference over time and with practice. "As a society, we need to take ourselves less seriously," he said. "The more you take yourself seriously, the less malleable you become."

With this sound advice, Haroon wrapped up his talk, announcing his new comedy tour that starts from Karachi on December 3.

Published in The Express Tribune, November 11th, 2015.
COMMENTS
Comments are moderated and generally will be posted if they are on-topic and not abusive.
For more information, please see our Comments FAQ