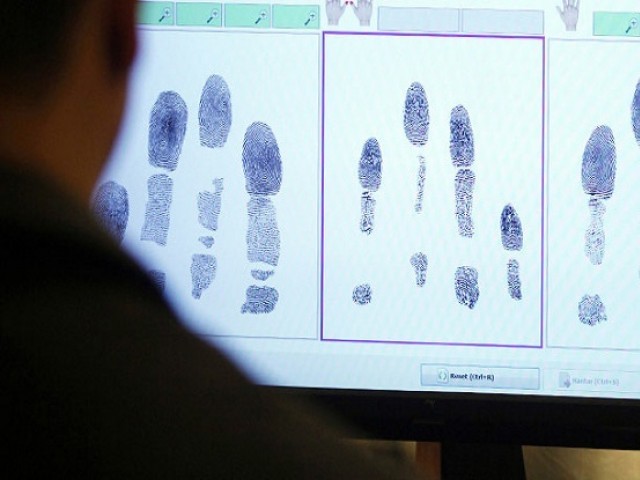 ---
ISLAMABAD:



The country's top citizen registration body is set to distance itself from all electoral matters after coming under intense criticism over its alleged inefficiency.




The decision has come after the National Database & Registration Authority – a rare self-reliant entity in the government sector – lost an already won international contract worth $84 million, following question marks over its performance during election-related activities raised by different political parties.




"We don't want to get involved in election projects anymore," a board member of NADRA told The Express Tribune on Sunday. "NADRA is tired of being framed for faults of the top poll body and the false propaganda of political parties."

NADRA warned: Fears raised over potential data leaks to hostile agencies

The official claimed that almost all board members were unanimous on this issue. "It is our key agenda for the upcoming meeting," he said. "Ever since NADRA started working during elections, even though it is not legally bound to do it, we have not acquired a single international project."

The authority made the country proud after successfully winning bids for registration programmes in Nigeria, Sudan, Bangladesh and the neighbouring Afghanistan. Kenya's passport system was also developed by NADRA in 2007.

The NADRA official claimed that unnecessary criticism by politicians has led the authority to this stage. "It is not our fault!"

Separate wing

Hamid Ali, a former member of the NADRA board, recommended the authority should establish a separate cell to work with the Election Commission of Pakistan (ECP) and keep the electoral process smooth.

"NADRA's role in election matters must be defined," he said. "We could distance NADRA from elections projects but defining its role is inevitable in the existing political environment."

Documentation dilemma: NADRA official sacked for 'marrying off' chairman

Shibli Faraz, a Pakistan Tehreek-e-Insaf senator, also said NADRA, as an autonomous registration institution, must be kept away from political wrangling. "Its involvement should be specified," he said. "We can enact laws to make NADRA more efficient where no one can pressure it."




He added that being a member of the Senate's committee on information technology, he would take up this issue in the upper house of parliament. "As lawmakers, it is our duty to address such issues being raised by NADRA. We must improve its image."

Large database

The authority claims to have the world's largest registration data bank of over 100 million people. The organisation has prepared the world's biggest SMS-based vote verification system, officials involved in the process claim. With over 52 million verifications, NADRA has created a world record and also filtered out an estimated 35 million bogus votes from electoral lists, a senior officer said.

Identity crisis : PHC seeks NADRA's reply in CNIC case

Pakistan also saw photographic voter lists for the first time with every voter's image displayed next to the identity card number. This enabled the polling agents to prevent fraud in voting.

NADRA created the country's first-ever computerised voters list, which was error-free. "Some voters may not have been registered at the address of their choice, but there were no errors such as wrong names, wrong CNICs or information, etc," one official said.

A NADRA spokesperson declined to comment on this particular issue. He added, however, NADRA's authority board or the interior minister could review any projects or decisions for the betterment of the organisation. "Their directions are binding on the organisation."

Two new members

NADRA has also inducted two new members – Saleem Moeen and Akbar Khan – in its advisory board, which is headed by the NADRA chairman. Dr Jawaid Ghani, professor of strategy and marketing research; Farid Khan, the CEO of ABO Asset Management; and Zhob commissioner Kazim Niaz are the other members of the board.

Published in The Express Tribune, November 8th, 2015.
COMMENTS (5)
Comments are moderated and generally will be posted if they are on-topic and not abusive.
For more information, please see our Comments FAQ