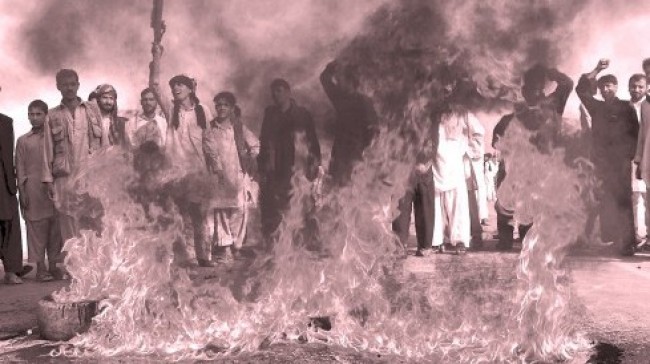 ---
SURKH ROD, AFGHANISTAN: The Northern Alliance Treaty Organization (Nato) troops raided the home of a prominent Afghan lawmaker overnight, killing one of her relatives, the MP said on Thursday.

Nato's International Security Assistance Force (ISAF) confirmed an operation in eastern Nangarhar province's Surkh Rod district and said troops killed an "individual" because he was carrying a gun. The soldiers were "pursuing a Taliban facilitator" in the area, ISAF said in a statement, without mentioning the MP. Safia Sidiqi, a member of the Afghan parliament representing Surkh Rod, told a news wire agency AFP that the troops entered her home without warning.

"My brothers thought they were thieves," Sidiqi told AFP, adding that she had not been at the house at the time. "One of my relatives took a shotgun and walked out of the room. The troops shot him dead," she said. The victim had been visiting the family for the night, she said. The MP said the troops tied her brothers' hands despite them identifying themselves in English as siblings of a lawmaker. "My brothers told them in English 'do you know whose house is this? This the house of Safia Sidiqi, a member of the Afghan parliament'," Sidiqi said.

"They said 'we know" and did not allow them to speak further," she said. Abdul Ghafour, a provincial police spokesman and head of police in the Surkh Rod district, also confirmed the incident. "I tried to go there but American troops did not allow us," he said. Sidiqi, who was in the provincial capital Jalalabad about 10 kilometres away, said her brothers telephoned to say there were thieves in the house. She said she then called the police. "The police told me that they're not thieves, they were international forces searching the area," she said. In the statement, ISAF said the operation was carried out jointly with Afghan security forces.