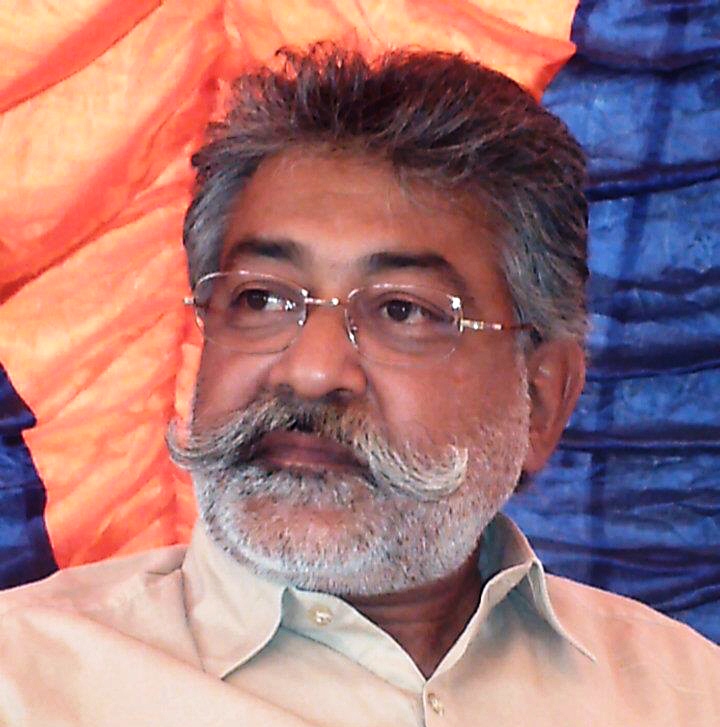 ---
KARACHI: Pakistan Muslim League - Functional (PML-F) chief and spiritual leader of the Hur Jamaat, Pir Pagara directed on Saturday the Khalifas [caliphs] of his jamaat to avoid any form of confrontation in the wake of the Daraza incident that left 12 people dead.

In a meeting that was attended by the 17 Khalifas of the Hur Jamaat at Raja House, Pir Pagara said: "I am satisfied with the way the inquiry is being conducted. We can later devise a line of action if we find any partiality in the investigations." The meeting was convened to devise a strategy for the party after the killings of their workers in the first phase of the local government elections in Daraza, Khairpur Mirs.

Forging alliances: Pir Pagara announces unconditional support for Zulfiqar Mirza

There was a growing sense of resentment among the workers of PML-F and Hur Jamaat activists who were earlier shouting slogans for revenge. Sources privy to the development told The Express Tribune that Pir Pagara changed his decision after a call from Islamabad.  There are 17 Khalifas in the Hur Jamaat in Pakistan who run the jamaat's affairs under the supervision of their chief khalifa. All are accountable to their spiritual leader, Pir Pagara. "No, we will not take any action. Please try to understand," he pleaded, adding that they can take revenge if the victims' families are not given justice.

"This meeting is aimed to convey a message of peace. Please go your areas and make sure no untoward incident takes place," he said. Pir Pagara also announced compensation worth Rs0.5 million for the deceased and Rs0.2 million for those who sustained injuries in the Daraza incident.

Zulfiqar Mirza announces formation of new party

At least 12 people were killed and 15 others injured when a clash took place between the PML-F and an independent group of the Junejo clan in the Daraza area of the Khairpur Mirs district. The PML-F and Hur Jamaat alleged that the Pakistan Peaoples Party (PPP)-led government was behind the killings. The Sindh government has requested a judicial commission to investigate the incident, assuring that justice will be given to the victims' families.

Raising an alarm

Meanwhile, former home minister Dr Zulfikar Mirza, who has now become one of the most vocal critics of PPP co-chairperson Asif Ali Zardari, said that the Sindh government has devised a plan for massive bloodshed and rigging in the second phase of the local government elections in district Badin, scheduled for November 19.

Addressing a press conference on Saturday at the Karachi Press Club, he termed districts Sanghar and Badin extremely dangerous for the upcoming elections and demanded the deployment of army and Rangers personnel in these districts.

He also warned that, on the day of elections, there will not be any one-way traffic. "If there is traffic, it will be two-way," he said, referring to gunfire. Dr Mirza added that Sindh information minister Nisar Khuhro's remark that he (Mirza) had threatened to kill 1,000 people in Badin was nothing but a drunken comment.

Dr Mirza also alleged that the Sindh government had done pre-poll rigging to teach him and his wife, former National Assembly speaker Dr Fehmida Mirza, a lesson, so that sane people in the party would not speak up again.

"We will defend ourselves, come what may," he said, adding that if anything happened while they defended themselves, the Sindh government would be responsible.

On a question of the presence of his wife and son in parliament, he said they would not resign as they had earned their seats themselves. "My wife and son have chosen to play their role in parliament," he said, adding that he has decided to play his role outside the parliament.

Published in The Express Tribune, November 8th, 2015.
COMMENTS
Comments are moderated and generally will be posted if they are on-topic and not abusive.
For more information, please see our Comments FAQ