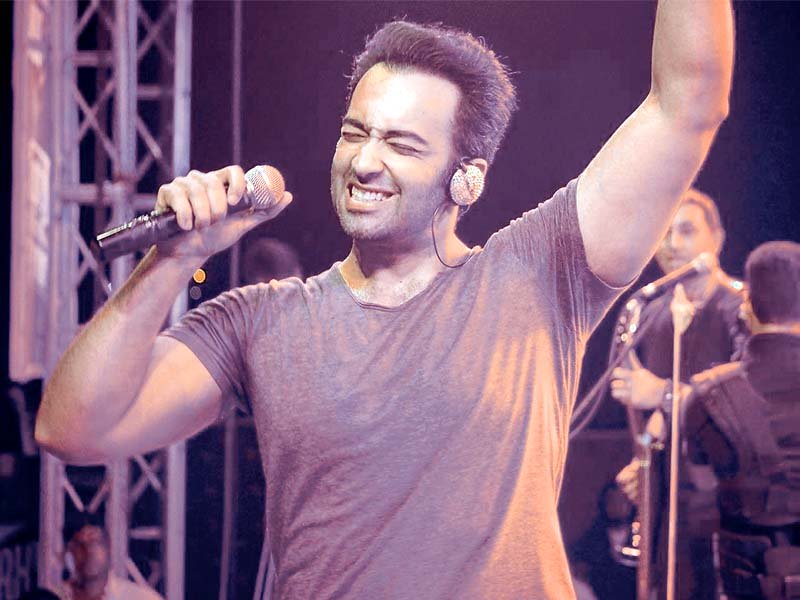 ---
ISLAMABAD:



South by South West 2016 (SXSW) is undoubtedly one of the most anticipated music festivals of the world. Over the years, the number of Pakistani musicians performing at the event in Austin, Texas, US has only increased and the response they have received has been overwhelmingly appreciative.




This time around, NGO Foundation of Arts and Culture and Education (Face) has roped in Imran Aziz Mian Qawwal, Mai Nimani, Wahid Allan Faqir and Overload to tell the SXSW audiences what Pakistani music is all about.

'Sing for all you're worth'

The showcase is a mix of both fusion music and practitioners of folk traditions. "All of them are very excited. It is going to be the first performance overseas For Mai Nimani and Wahid Allan Faqir," said Face representative Mehnaz Parveen. "Every year we prefer taking new bands and artists who don't have a lot of exposure. Mai Dhai from the Mai Dhai Band is our success story. She was chosen by Face for the first time to perform abroad. She was then approached by Coke Studio where she went on to perform a hit song with Atif Aslam," she added.




Of the strategy employed by Face to shortlist artists, Mehnaz said musicians are often chosen from the Music Mela which allows artists from all over Pakistan to exhibit their talents in different genres. "We try to incorporate at least one female act in the tour to keep gender balance. However, unfortunately there are very few female musicians in the country which is why the male to female ratio is never equal," mentioned Mehnaz.

With the performances slated to take place in March next year, the artists are already finalising their set lists. "It is indeed very exciting and America has no idea what a big storm we are bringing with us! Our songs will be a mix of electronic dance music, metal and traditional Eastern rhythms and all of us in the group are ready to rock the party. We are and always have been a Pakistani band and are going to show the world what the sound of the new Pakistan is all about," said Overload frontman Farhad Humayun.

The classical musicians who play jazz

While Overload and Imran Aziz Mian have still gained some ground in the mainstream, artists like Mai Nimani and Wahid Allan Faqir are still relatively new on the scene. The former is a Sindhi folk singer while the latter hails from Rahim Yar Khan and is a disciple of late folk singer Allan Faqir.




The tour is funded by the US Embassy in Pakistan whereas Face takes care of the management, artistic implementation and selection of musicians. Face founder Zeejah Fazli said this the first time a qawwal will perform at the prestigious event. "From previous experiences we learnt that they are very appreciative of our traditional music, hence we have designed this year's lineup keeping that in mind." Zeejah said a trailer will move around Austin with the aforementioned musicians performing on it to promote the Pakistani showcase.  "We plan to engage with the Pakistani community in schools and institutes in the US."

SXSW is a set of film, interactive media and music festivals and conferences held annually. It took off in 1987 and has continued its legacy ever since, growing in scope and size every year. Being the largest music festival of its kind in the world, the festival has more than 2,200 official performers on board each year with bands performing at more than 100 venues. Last year Face showcased a cumulative of 27 artists and six bands including the likes of singer Haroon of Awaz fame, Khumariyaan, Sain Tanveer Brothers and the Mekaal Hasan Band.

Published in The Express Tribune, November 4th, 2015.

Like Life & Style on Facebook, follow @ETLifeandStyle on Twitter for the latest in fashion, gossip and entertainment.