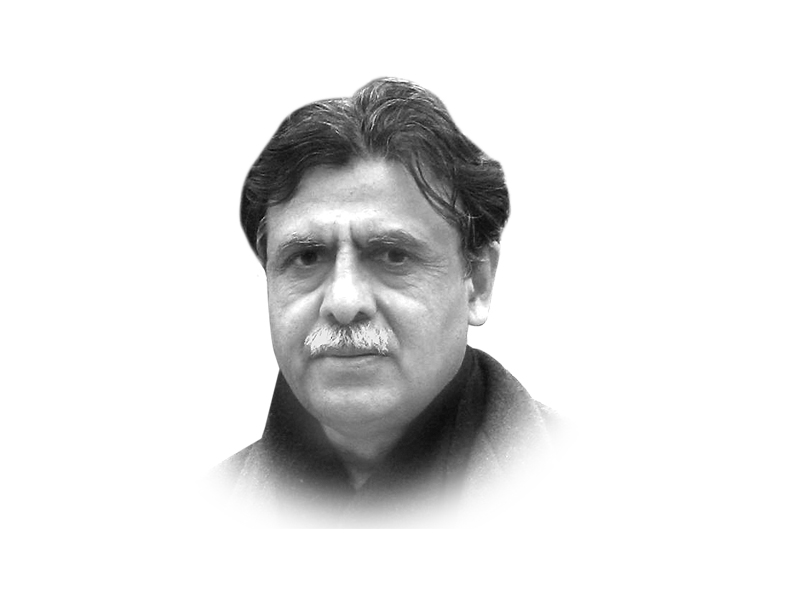 ---
Anatol Lieven and Christophe Jaffrelot, two distinguished writers, in their copious research over time, have taken their readers through the chequered chronicles of Pakistan's history. Their writings on Pakistan are marked with recurring manifestations of violence and instability, of divergence and divisiveness, of an existential threat still looming large. Both, however, stop short of calling the country a failed or a failing state. According to them, it is the quality of resilience of the state and society that keeps Pakistan afloat.

Over the years, the country has faced acts of terrorism, extremism, sub-nationalist insurgencies and many other challenges, like natural calamities, with societal overlaps providing support to the state's endeavour to counter them. Resilience, as a phenomenon, has lately been engaging the attention of social scientists. It is a unique capability, which after turbulence and disruption, enables a society to revert to its normal chores. Social receptors, spread over the entirety of societal fabric, respond to the recurring threats with innate spontaneity while the key organs, on balance, continue to retain their basic elements and functionality. The virtue of resilience is not something unique to Pakistan. It is found in other societies as well as it is a normal behavioural response in the face of sudden, mounting odds. What distinguishes Pakistan from the rest is that despite exceptional odds peculiar to the country, there is innate strength with a measure of efficacy in our fallback options. Pakistan is the only country in the post-Second World War era, which suffered a violent disintegration within 24 years of its existence at a scale never known till that point in history. Despite the fissiparous tendencies, the country has existed for over four decades as a compact state with a sense of history and a vision for the future.

Pakistan's real and perceived vulnerabilities have been attributed to our relatively weak political traditions; these are also attributed to our ideological precepts and assumptions. To Pakistan-watchers, a deterministic form of religion, an over-centralised political dispensation and a skewed civil-military relationship explain much of the country's paradoxes.

However, there could be a counter-view as well. Deterministic Islam, in many ways, offers choice and autonomy to its followers when it comes to its practice. Islam in Pakistan is the state religion but its practice is a privatised affair. There is no central command authority when it comes to religion, with the Auqaf departments only exercising control over a few mosques. It is the khateeb of the mosque who sets the pace. There is no concept of a supreme religious leader vetoing parliamentary decisions. There can be no denying that certain elements have flexed their muscles to appropriate the right to interpret religion as their exclusive preserve. However, thanks to society's innate resilience, there continues to prevail, a no-win situation for them.

When it comes to over-centralised political strands, these are now yielding to the politics of give-and-take and consensus, though we still have a long way to go. The asymmetry in civil-military relations does require a rebalancing. But here we have to consider the possibility of the civilian order continuing to dither when it should be leading by example. Paradoxically, it is the asymmetry of this relationship that comes to the rescue when the state faces an existential threat.
It may be interesting to note some of the elements that make Pakistani society resilient. Our social texture is so closely inter-woven that when we bear the impact of adverse events and circumstances at a given point in time, there is also spontaneous healing happening across all societal layers. There are examples that explain the close interweaving of our society through its various folk traditions. Some years ago, I attended the urs of the great Sufi poet Hazrat Shah Abdul Latif Bhittai at Bhit Shah. There was a night-long mehfil-i-sama that enthralled a highly diverse crowd. A visit to the mazaar during the day was quite an experience too. There were individuals closeted along the grave, reciting the Holy Quran while at a distance a few devotees were engrossed in marsiya khwani and beating their chests. As I came out into the courtyard, I saw devotees swinging and swirling to the beat of a drum. They were all in a state of trance while performing dhamaal. Here were the rural folk with their diverse traditions all under a single roof, and all looking for something that could provide them with solace. This display of tolerance at the basic societal level is not something temporary, but something which has been part of our conscious stream, assiduously cultivated by saints and sages in this part of the world.

Another incident comes to mind dating back to my stint in Khyber-Pakhtunkhwa. After finishing my official chores in Mingora, Swat, as I drove through the winding road leading to Mardan, I came across loaded trucks plying on the road. At one point, my driver hastened to overtake one of the trucks while I tried to restrain him from doing so. The art featuring bold colour schemes at the rear of the truck just fascinated me. On asking, the driver told me that the truck was laden with crates of fruits and tomatoes and was heading for some marketplace in Punjab. As we got closer to the truck, I had a better view of the art. I could see a portrait of a prince in gaudy attire donning a crown on his head. There was an interesting inscription below the portrait: "Tujh say bicharna majboori hai, Punjab jana zaroori hai" (I am forced to part with you, as going to Punjab is a compulsion). This folk sentiment not only signified the importance of inter-dependency and economic shared-ness, it also symbolised the way market behaviour has merged into a folk value. Movement of marketable produce across the country does not only promote cultural diffusion, it also enriches the process of resilience. I also recall an encounter in Zhob, Balochistan, with some vocal orchard-growers and traders, who were complaining about the dilapidated state of the road leading to mainland Punjab. The state of the road had been preventing their perishable produce from reaching markets in time.

These growing interdependencies have transformed self-interests into shared interests amongst different physical spaces and human clusters. Interdependencies, however, have to be positive and equitable. On a larger plank, we may view the separation of East Pakistan, which amongst many other things, was also on account of a lack of shared interdependencies. It was a case of unequal exchange both, in quantitative and qualitative terms that poisoned the relationship between the two wings of Pakistan. The situation in Balochistan, as of today, alludes to the same drift. During the Musharraf era, the province received an exceptionally large allocation in the public sector development programme, but regrettably there was no framework to cultivate a sense of ownership and mutual sharing with the Baloch people. We need to turn latent interdependencies into a living force and a sustained policy framework as a way forward for Balochistan. That is the only way to deepen resilience in that part of Pakistan, which is also our largest province.

Published in The Express Tribune, November 3rd, 2015.

Like Opinion & Editorial on Facebook, follow @ETOpEd on Twitter to receive all updates on all our daily pieces.